These Pina Colada Cupcakes are a fun twist on the classic cocktail.
Deliciously moist pineapple cake with bits of crushed pineapple topped with toasted coconut!
We even get a little boozy for the full effect, but they're equally delicious as a "virgin" Pina Colada Cupcake!
Make a batch of these, summon the pool boy, and catch some rays while enjoying the tropical flavors of these fun cupcakes.
Food and Wine has a great article on Rum so you can choose the best–I'm here for the party so I'm a budget rum baker!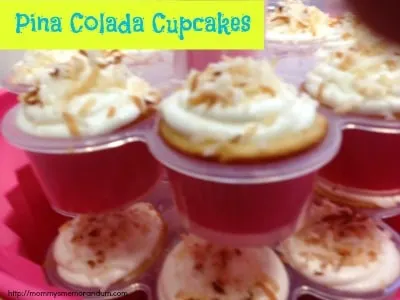 Pina Colada Cupcakes Ingredients:
1 box Pineapple Supreme cake mix
1 can of crushed pineapple
1/3 cup Rum
1/3 cup Mediterranean oil (vegetable oil will also work)
3 eggs
1/2 cup coconut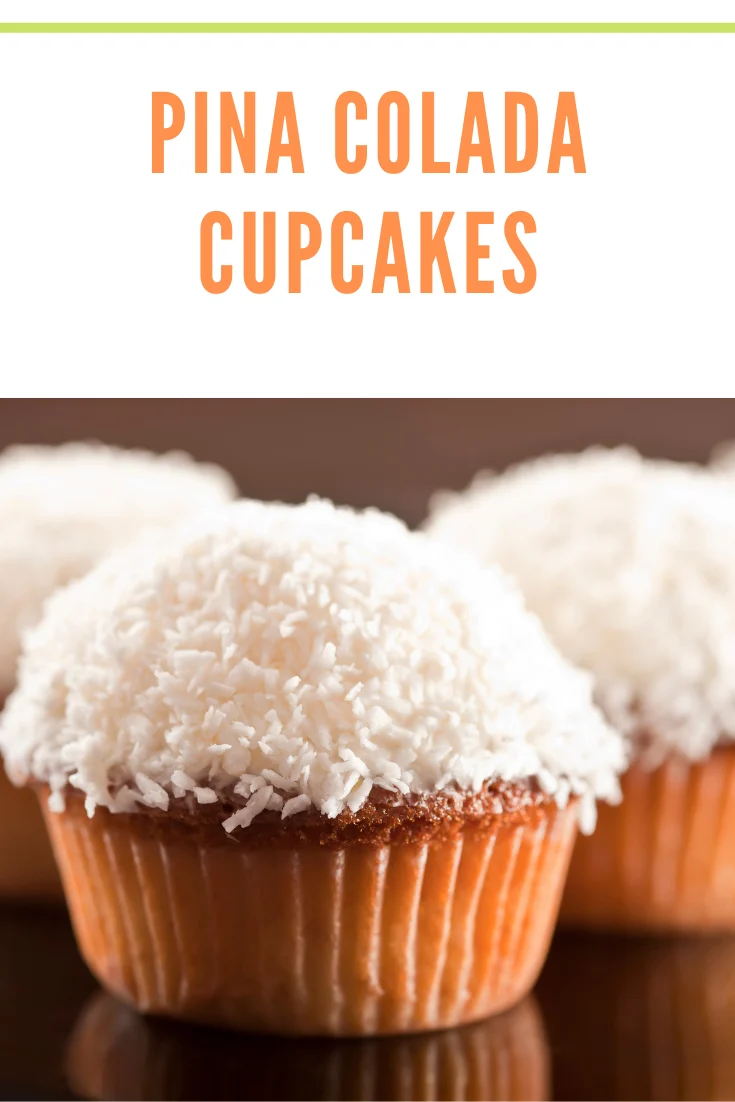 How to Make Pina Colada Cupcakes:
Preheat the oven to 335 degrees.
Combine cake mix, oil, eggs, and rum.
Stir in pineapple and coconut until mixed thoroughly.
Fill 24 cupcake liners 3/4 full.
Bake for 20 minutes or until centers are set and bounce back when touched.
Frost with pineapple frosting and top with toasted coconut…