Gifting is an age-old tradition practiced since time immemorial. Not only during the holiday season, but we love to find opportunities around the year to gift our loved ones.
When it comes to our kids, we simply wish we could buy the world for them. But what do kids love to get as gifts? It's the memories that they make while having fun with us — during a trip to the zoo while building a sandcastle together, or having a pillow fight. Well, it's not that they do not love the things that we buy for them.
Even those create memories. Think: The excitement of tearing off the wrapping paper, digging in the box to take the gift out, and the squeal of joy to hold the surprise in their little hands — these are priceless memories for the child and you too. And the personalized ones create the fondest of memories.
Here are some cool ideas for personalized items that would light up your kids' memory for a lifetime.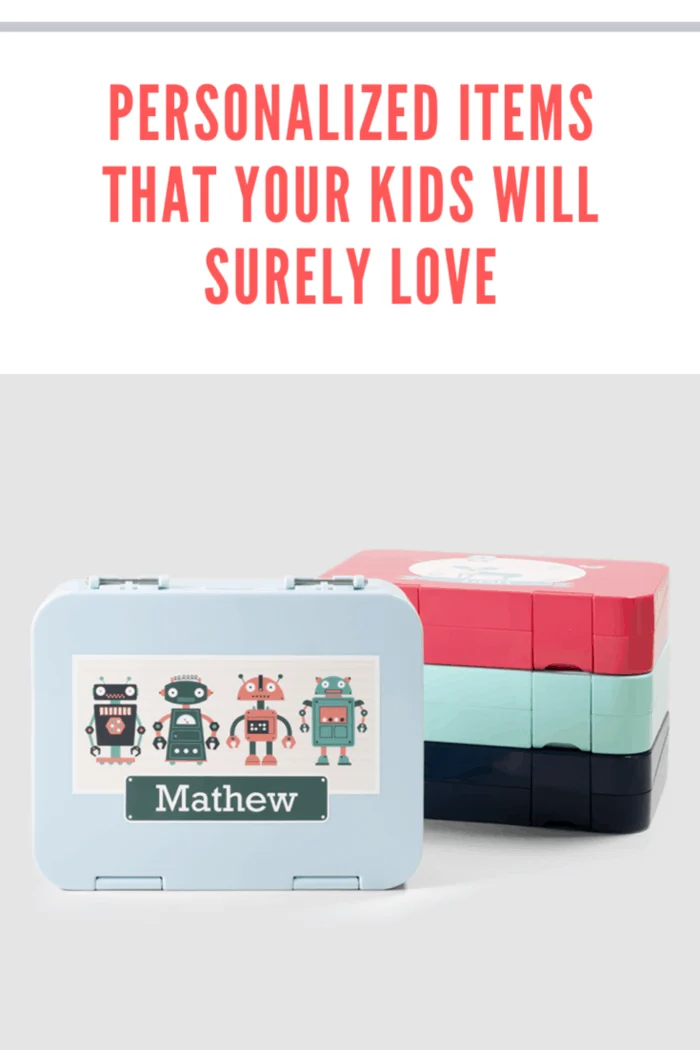 Tableware –
Almost all parents complain of their children being picky eaters. So how do you make your kids eat their greens without creating a fuss? Get them tableware bearing their name or prints of their favorite cartoon character or superhero. They would totally dig mealtimes and you would be mighty pleased to see them lick their plates and bowls clean happily.
School essentials –
Back to school time is also the time to buy school supplies like backpacks, notebooks, name tags, pencil cases, drink bottles, lunch boxes, and so many more. Get these essentials personalized with your kids' names, so they not only enjoy carrying these items every day of the school year but also minimize the chances of losing them. A personalized bento box can also be a cool gift for the kids to enjoy a funky yet balanced meal at school say the experts at Cash's.
Bedroom items –
Deck up your child's room with personalized sheets, covers, cushions, lampshades, and whatnot. A very endearing idea is to custom-make a blanket with photographs of their best friends or pet pals printed all over that they can use every day of their growing up years and beyond to feel warm and loved.
Hobby-based gifts –
Gift them an item that would spark a passion within – a passion to play football or the guitar in a band or maybe become the next Chess Grandmaster, who knows! Each of these items can be thoughtfully personalized and can in due time contribute towards a fulfilling future hobby your child would be thankful for.
Books –
Raising a reader, are you? Then do not miss out on the opportunity to make your kid the star of a favorite story. There are options galore where you can choose a book and make your child feature in it too. Imagine how thrilled the kid would be to read about themself in a printed book, no less!
Habit-forming gifts –
A lifelong gift that you can give your kid is the habit of saving money. Buy them a cute little personalized moneybox and nudge them to save a cent here, a dollar there. End of the year, you can sit together and count your savings to plan for another financial lesson that will help the child big-time in their future.
What other thoughtful gift ideas for your child would you like to add to the list?