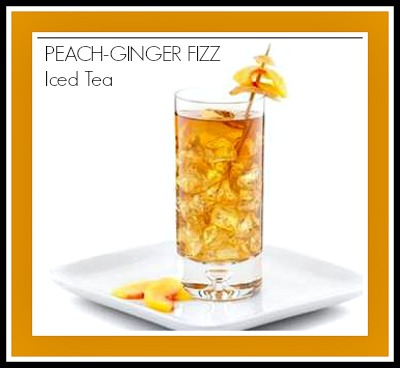 Iced Tea is a summer's drink. It makes up about 85 percent of all tea consumed. It's a popular beverage in the South, where they like it sweet!
The oldest printed recipes for iced tea date back to the 1870s.
Its appearance in the United States was sometime in the 1860s. During the 1870s, it had grown in popularity as a novelty and then became widespread as recipes appeared in print, the beverage was offered for sale at railroad stations, and it was on hotel menus.
In 1904, at the World's Fair in St. Louis, Richard Blechynden introduced it to the public.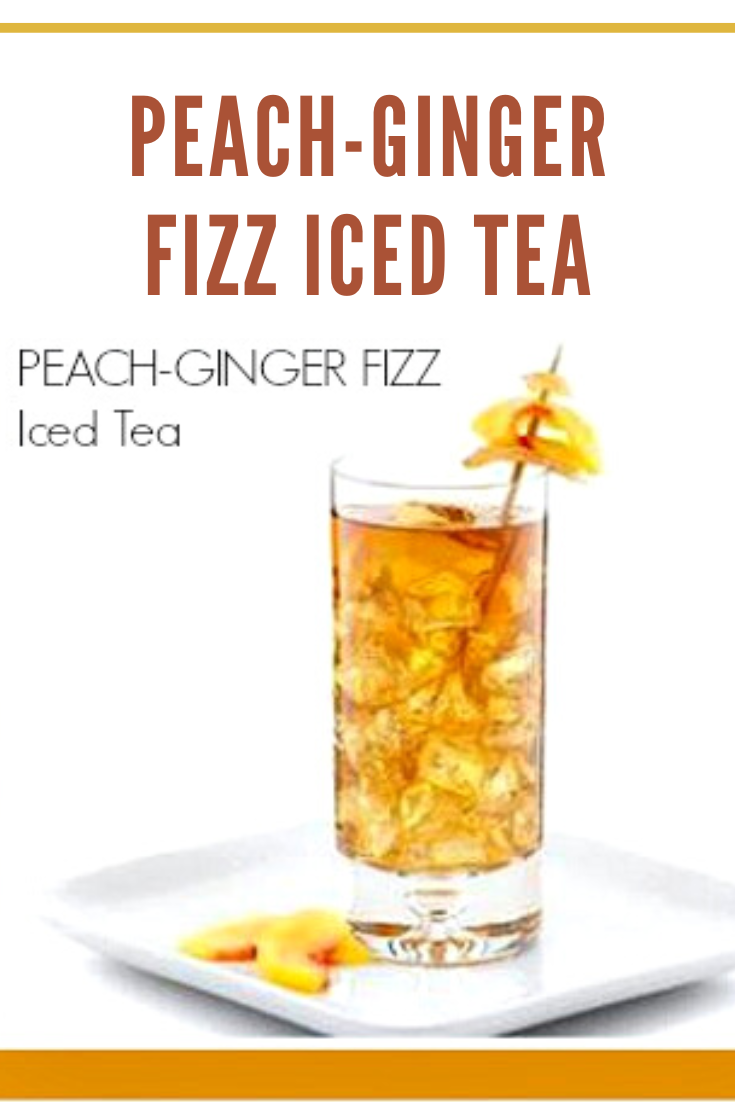 Peach-Ginger Fizz Iced Tea
Ingredients:
1 serving
1/4 cup ginger simple syrup (recipe below)
Ice
1 cup Peach or Diet Peach Pure Leaf Iced Tea
Cold club soda
Candied ginger, for garnish
Fresh peach slice, for garnish
Directions:
Pour ginger simple syrup into a highball glass over ice. Add Peach Pure Leaf Iced Tea and stir well. Top with a splash of club soda and garnish with a skewer of candied ginger and peach slice.
To make a cocktail: Add 1.5 ounces silver tequila before adding the tea.
GINGER SIMPLE SYRUP
Makes 1 1/2 cups
1/2 cup fresh ginger, thinly sliced
1/2 cup sugar
1 1/2 cups water
In a saucepan, combine the ginger, sugar, and water and bring to a boil, stirring to dissolve the sugar. Remove the pan from the heat and then set aside to cool. Strain the syrup and refrigerate in an airtight container for up to one week.
Enjoy this refreshing iced tea!