Camping in the wilderness is fun for kids as well as adults. It can be relaxing and a way to de-stress from the crazy and busy lives we lead. It can also be a way for a family to bond and make memories the children will cherish.
When attempting to organize a camping and hiking trip, it can be a little overwhelming.
There is a lot of information that needs to be taken into account, especially regarding the safety of the children.
Keep reading, and you will be informed of the top four parental planning tips for camping and hiking with your entire family!
Be Prepared
One of the things that have to happen to have a fun and enjoyable camping trip with kids is your need for preparation.
Make sure you have thought of everything.
This includes enough water for everyone.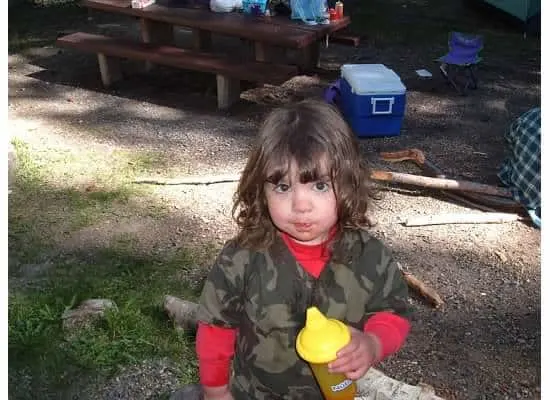 Whether it is a water bottle or a hydration pack, you will go through more water than you think.
Also, make sure to have double prams if you have small children that can tire easily.
You will already have a heavy backpack carrying the shelter, food, and water.
You won't be able to carry a worn-out or tired child as well.
By bringing a pram, you can push it in front of you or have one of the older children push it while you lead the way down the hiking trail.
Short in Length and Distances
When planning for a camping and hiking trip with the whole family, you need to keep the adventures to a short distance.
If your children have never been out in the wilderness before, it's critical you keep them close to home in case the outing does not go well.
Who wants to drive four hours away just to turn around and drive back because the family hated the experience?
Start small by camping in the backyard overnight.
Then plan an overnighter at a close park. If both of these outings go well, then move onto a longer trip over a weekend at a location that is farther away.
Also, make sure to hike on flat ground rather than elevations, as children tire more easily going uphill with a pack on their back.
Check the Weather
The next most important factor to be aware of is the weather.
Make sure you are well prepared when it comes to Mother Nature.
A storm can pop up out of nowhere on a sunny day.
You don't want to be without rain gear to keep all your stuff from becoming soaked.
Make sure each child has a raincoat they can put on quickly.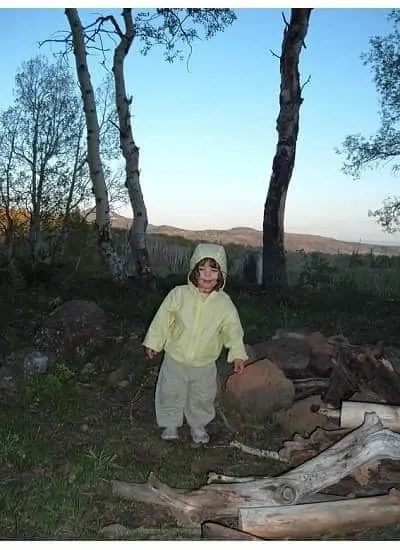 Also, keep in mind the weather can change very fast.
Even if it showed a mild temperature when starting out, the heat could climb to a very warm degree.
Be prepared with layering clothing to change into, additional water to drink as well as use to cool down your kids if they get overheated.
Lastly, bring sunscreen as you may end up hiking in an area without tree coverage and you could be sunburned quickly.
Safety First
The last and most crucial piece of information to keep in mind when camping and hiking with children is their safety.
Kids like to run off and go exploring.
Make sure you have given them strict instructions on how far ahead they veer off.
The wilderness contains many hazards including wild animals, snakes, bodies of water, sun and heat, and multiple other dangers.
It is smart to sit down with your child and give them some pointers on taking care of themselves.
Give them a whistle to blow if they get lost or are in trouble.
Stress the importance of blowing the whistle only when they encounter danger.
Rushing water can sweep a small child away; make sure you assist them crossing a river to prevent this.
Also, bring along a first aid kit as campfire burns can easily occur.
Why is Planning a Camping Trip Important?
Camping with your family and in particular, your kids takes you outside your comfort zone.
It can be a lot of fun camping and hiking in the wilderness, but it can also be dangerous if you are not well prepared.
Both hypothermia and dehydration can severely injure a camper and are nothing to take lightly.
Make sure to teach your children the signs of both as well as other critical knowledge such as safety and how to watch the weather when out on the trail.
It will be a fun bonding experience that they will treasure forever.