Are you thinking about receiving orthodontic treatment, or already a patient? This article is exactly what you are looking for. We are taught to maintain our oral hygiene from a very young age; however, the perfect oral hygiene routine has never been more important than when you're receiving orthodontic treatment. This article will discuss some of the main treatment options and then provide some rules to follow that will maintain the health of your pearly whites.
What are my options?
You'll be pleased to hear that there are many different orthodontic treatment options available from different providers. The only thing to keep in mind that your budget will play a large role in what you can receive – this is why some people save up for their treatment over time. Yet again, there are ways to split the cost over a set period of time to make it easier for you.
People usually consider metal braces; these work by straightening the teeth over time and usually take between one to five years. A wire is connected to brackets on each tooth and brings your teeth into the intended position. This is a more affordable option which is why they tend to be more popular. Another option is that of invisible aligners like those from ALIGNERCO, which are the perfect preference for those who don't want the feel and look of metal braces in the mouth. Invisible aligners usually cost slightly more, but they work faster if you stick to a good routine. If you want some more information about the different available treatment options, check out ALIGNERCO.
Invest in an electric toothbrush
One of the biggest mistakes people make when receiving orthodontic treatment is that they don't take the time to take care of their teeth. As treatment can be a lot of money, you should aim to make the investment worthwhile to reap the benefits of it. As part of your oral hygiene routine, we recommend investing in a fabulous electric toothbrush. There are many different benefits of electric toothbrushes, but ultimately, they reach the crevices and provide a deeper clean than a manual toothbrush.
Manual toothbrushes usually don't do a great job at the best of times, but when it comes to braces or aligners, this can become even worse. When we have braces or retainers, we can often find a larger plaque and bacteria build-up in the mouth. This is usually because food gets trapped, and our manual toothbrushes don't reach the right spots. However, an electric toothbrush can reach the cervices and spots that truly matter. With this, you can trust yourself to keep your mouth clean so that your teeth and gums are in excellent condition when your treatment finishes.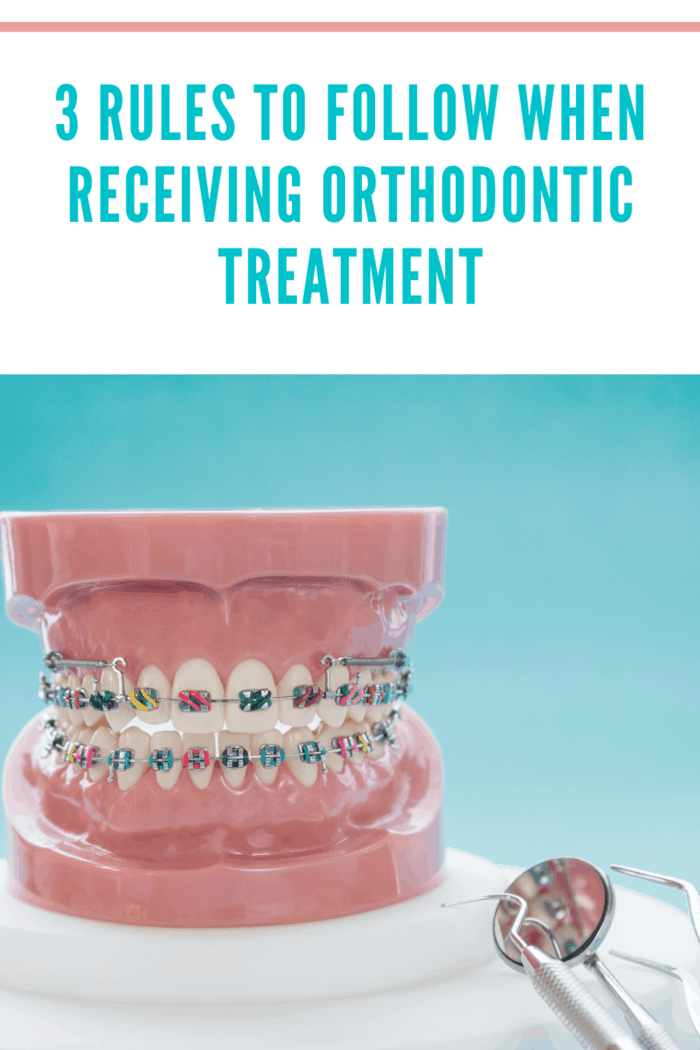 Floss before you brush
Another rule to follow when you have braces or retainers is to remember to floss before brushing. Ideally, we floss in between our teeth to keep our gums and teeth in good health. This allows us to maintain the cleanliness of our mouth and also prevent plaque and bacteria build-up. When it comes to flossing, many people do it after brushing; the issue with this is that it then leaves plaque on the teeth. There is no point in brushing and then allowing more bacteria to escape from the crevices in between the teeth that our toothbrush hasn't reached! Although flossing is pretty hard to do with a wired brace or retainer, there are other items you can use to get in between the brace, such as interdental sticks. Keep this in mind, and your future self will thank you.
Watch what you eat
This pretty much goes for absolutely everyone but consuming too much sugar certainly isn't the way to maintain fabulous teeth and gum health. When we consume different foods (even if we don't think the foods consist of a lot of sugar), some ingredients are converted into sugars in the mouth. As well as this, too much sugar often results in tooth decay as the sugar leads to plaque build-up. If this wasn't all, we needed, too much sugar consumption can also lead to enamel loss which sadly results in tooth breakage and cavities.
Moreover, when receiving orthodontic treatment, you should also watch what you eat in terms of texture and consistency. Don't consume anything that risks breaking your brace or retainer. Some exemplar foods to avoid when you have braces or retainers are crunchy, chewy, sticky, and hard foods. We know this seems like everything, but if you develop a good mindset of what works and doesn't work for you, you'll be golden!
When receiving orthodontic treatment, make sure you follow these three rules to get the most out of our treatment option. What treatment sounds like the best option for you?