History of the Original Toll House Cookie:
The original Toll House Cookie recipe came from, what is now on Route 18, half-way between Boston and New Bedford, Massachusetts, from The Toll House Inn.
The Toll House Inn has a rich history dating back to 1709, providing a night's rest for weary travelers. Historically, passengers paid a toll, changed horses and ate home-cooked meals. All that remains of the original Toll House is a sign.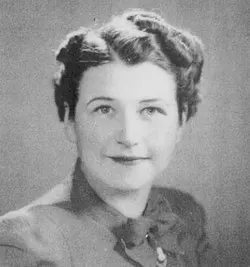 The Wakefields continued the lodge's tradition. Serving and cooking all the food, Ruth Graves Wakefield gained local fame for her desserts. The teardrop-shaped chips were invented in 1937 in Whitman, Massachusetts, when Ruth Graves Wakefield, was making Butter Drop Do Cookies and added cut-up chunks of a semi-sweet Nestle chocolate bar to a cookie recipe when she realized she had no Baker's chocolate.
When a Boston newspaper printed her Original Toll House Cookie recipe, her local celebrity grew, which led to an agreement with Nestle in 1939. She allowed Nestle to add her recipe to the chocolate bar's packaging in exchange for a lifetime supply of their chocolate.

Ruth died in 1977, and the Toll House Inn burned down from a fire that started in the kitchen on New Year's Eve 1984. The inn was not rebuilt. The site is marked with a historical marker. Although there are many manufacturers of chocolate chips today, Nestlé still publishes the recipe on the back of each package of Toll House Morsels.
Original Toll House Cookie Recipe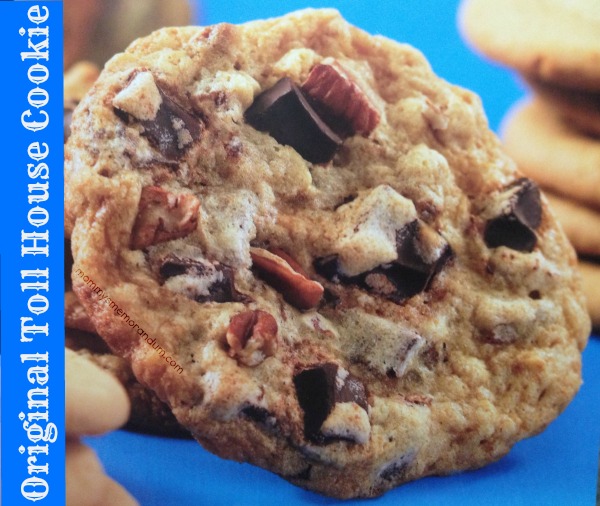 Original Toll House Cookie #Recipe
Author:
Ingredients
Original Toll House Cookie Recipe Ingredients:
2 1/4 cups all-purpose flour
1 teaspoon baking soda
1 teaspoon salt
1 cup (2 sticks, 1/2 pound) butter, softened
3/4 cup granulated [white] sugar
3/4 cup packed brown sugar
1 teaspoon vanilla extract
2 eggs
2 cups (12-ounce package) NESTLE TOLL HOUSE Semi-Sweet Chocolate Morsels
1 cup chopped nuts
Instructions
Original Toll House Cookie Recipe Instructions:
Combine flour, baking soda, and salt in a small bowl. Beat butter, granulated sugar, brown sugar, and vanilla in a large mixer bowl. Add eggs one at a time, beating well after each addition; gradually beat in the flour mixture. Stir in morsels and nuts. Drop by rounded tablespoon onto ungreased baking sheets.
Bake in preheated 375-degree F oven for 9 to 11 minutes or until golden brown. Let stand for 2 minutes; remove to wire racks to cool completely.
Notes
PAN COOKIE VARIATION: PREPARE dough as above. Spread into greased 15″x10″ jelly-roll pan. Bake in preheated 375-degree F. oven for 20 to 25 minutes or until golden brown. Cool in pan on wire rack.
Serve the original Toll House Cookie warm or enjoy it anytime!