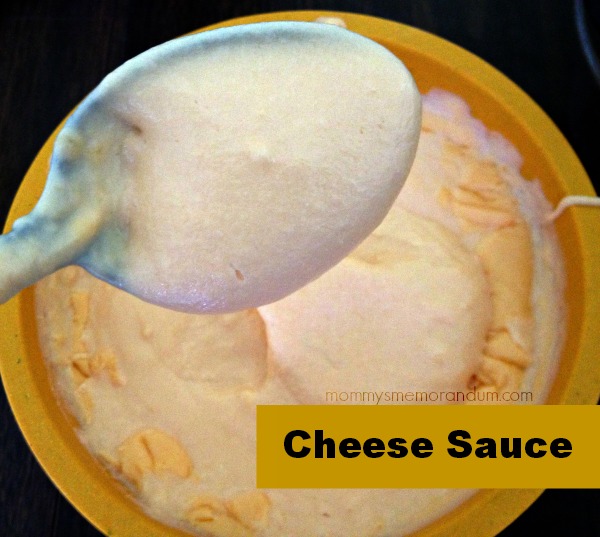 This is an easy to make cheese sauce that you can make as thick or thin as you like. It works great for nachos, fondue, toppings and dip.
Cheese Sauce Recipe Ingredients:
1 cup of mild cheddar cheese
1/4 cup Monterey Jack Cheese
4 ounces cream cheese
1/4 cup milk
Cheese Sauce Recipe Directions:
Prepare cheese sauce by combining Monterey Jack cheese, Cheddar cheese, and cream cheese in a medium sized pot over a low to medium heat. Add milk to thin the sauce, you can add additional milk if you desire.
We love this as a topping on tacos!