Online tutoring can be extremely beneficial for your kids. This learning setup can improve their academic performance, help them save time spent in commuting, and encourage independence. Unlike going to a brick-and-mortar classroom, online tutoring reduces your kids' risks of catching and transmitting common illnesses such as coughs and colds.
The advent of technology has made it very easy for almost anyone to offer online tutorial services to your children.
While some of these services come from prominent companies such as tutorme.com, others are offered by individuals who work independently.
Regardless, it's important that you know which online tutor to choose for your kids as their learning and development are on the line.
Here are some things to consider before hiring an online tutor for your kids: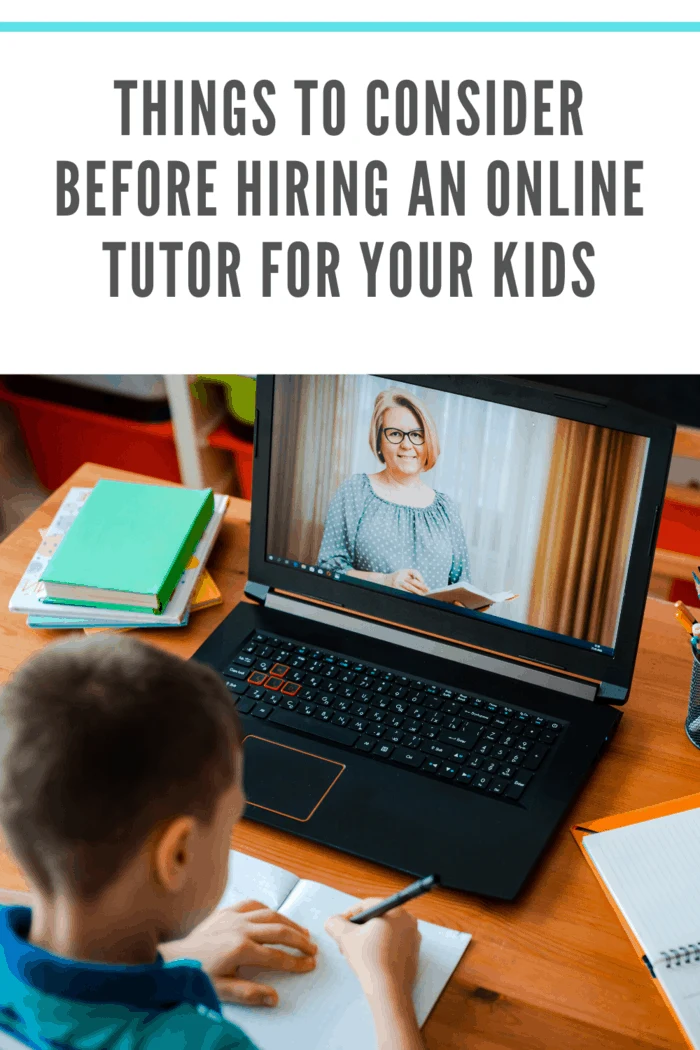 Identify Your Own And Your Kid's Goals
With several online tutors offering their services today, it's easy for parents and guardians to feel overwhelmed.
Today.com has 15 keys to help with these feelings of being overwhelmed and overburdened.
If you're hiring one for the first time, you see may yourself swimming in a wide variety of options.
To narrow down your options, identify your own and your kid's goals first.
Is your kid studying a specific subject?
Or will you solely rely on online tutoring for all the subjects?
These are just some of the questions you should answer when looking for an online tutor for your kids.
When you have goals in mind, it'll be easy for you to find the perfect online tutor for your kids as you'll have a basis for selection.
Setting clear goals will also prevent you from hiring an online tutor who won't meet your expectations and will only waste your money and your kids' time.
Pay Attention To The Tutor's Actions
Effective online tutoring isn't only about discussing lessons through a screen – the online tutor should be fully involved and engaged with the entire process to ensure effective learning.
You don't want to pay for an online tutor who merely reads books to your kids through the screen, right?
After you've shortlisted your options, spend some time checking the teaching method of the online tutor while taking classes.
Does the online tutor appreciate your kids whenever they're able to follow instructions?
Does the online tutor ask questions to encourage your kids to think critically? (Ted)
If you answered "yes" to both these questions, the online tutor you're eyeing to hire is probably a good candidate for your kids.
However, if the online tutor doesn't teach your children how to deal with confusion and help them with their mistakes, you should start looking for other options.
HuffPost has some great tips on how to find direction when you're confused.
An effective online tutor is someone who allows your kids to make mistakes and come up with strategies that'll help them solve problems.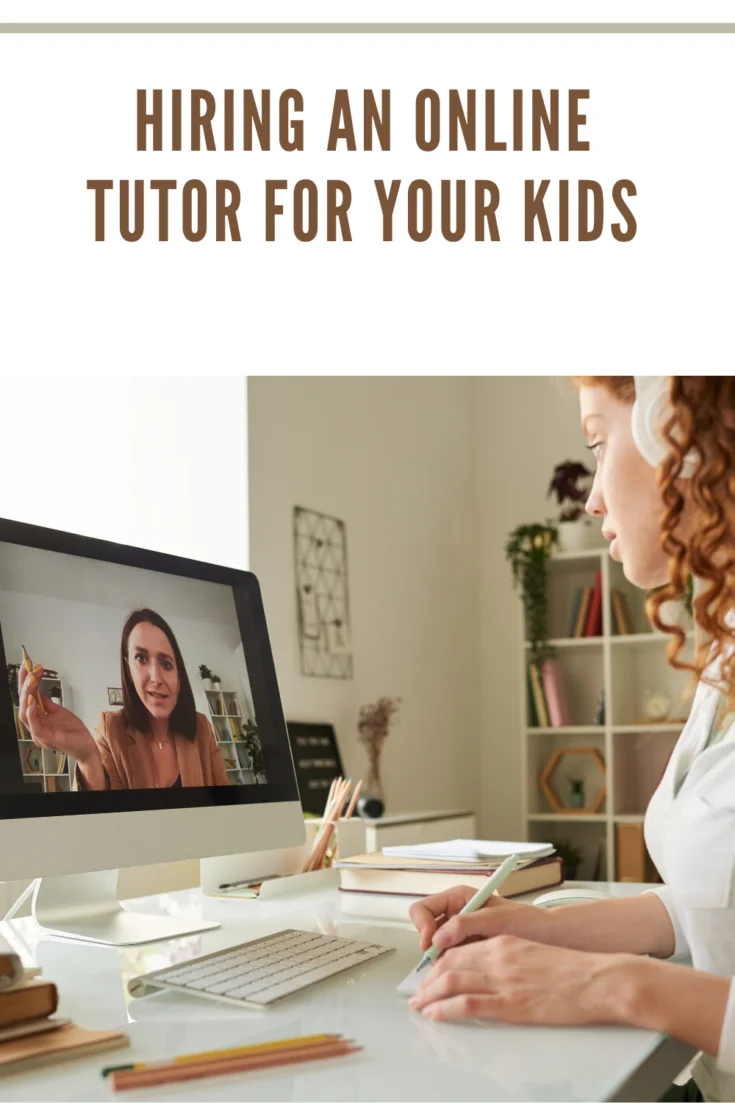 Check The Online Tutor's Experience
Checking the experience of the online tutor should be on the top of your to-do list before deciding whom to hire.
Choosing an online tutor who does not have any experience in handling children will put your money down the drain.
Regardless of how cheap the services of an online tutor are, don't hire if the tutor doesn't have the necessary experience.
Aside from making sure that you're getting your money's worth, hiring an experienced tutor will allow your kids to experience all the benefits of online tutoring (Forbes).
An experienced online tutor will be able to assess the problem areas of your kids and create tailored-made solutions to help your kids stay on the right track.
The online tutor you'll choose should possess this skill to ensure that your kids will gradually improve.
The tutor should be proactive rather than reactive so that he or she can understand your child and anticipate problems.
Assess Student-Tutor Compatibility
Online tutoring is a long-term commitment.
It'll be weeks or months before you see tangible results of online classes.
The bigger the scope of the lesson, the longer your kids will need to work with their online tutors to master the concepts.
To ensure that your kids will learn from this arrangement, don't forget to assess the student-tutor compatibility.
Your kids should be comfortable while talking to their tutors and sharing their ideas and queries.
Over time, this compatibility can flourish into a friendship, making it effortless for your kids to speak with their online tutors.
On the other hand, the online tutor should strive to create a pleasing personality in front of your kids.
The tutor should make efforts to communicate with your kids and ensure that your kids are always heard.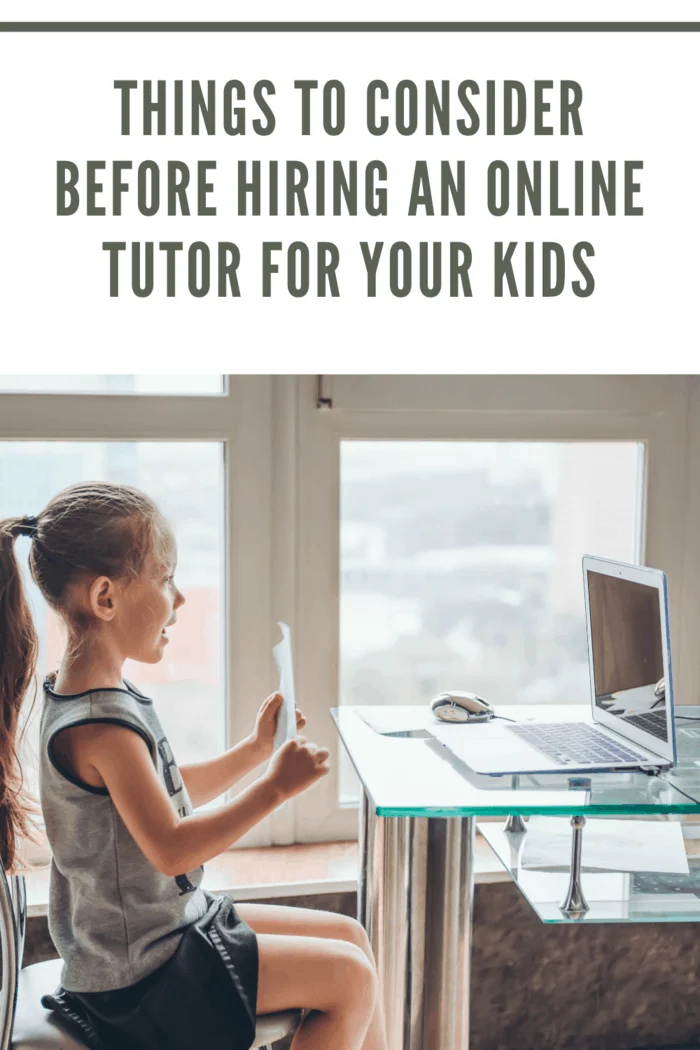 Determine The Flexibility And Availability Of The Online Tutor
A lot of things can contribute to your kids' learning.
Aside from participating in online classes, your kids also need to play with their peers, bond with their family members and accomplish small chores at home.
Some kids may have to show up for sports, games, and practices.
Kids need to balance a lot of things every single day.
Therefore, as much as possible, look for an online tutor who is available 24/7.
Online tutors who can answer queries and provide homework assistance at different times of the day will help your kids to learn and clear any doubts promptly.
The flexibility and availability of the online tutor will have a significant impact on your kids' learning.
Aside from making sure that they'll always have access to a person who can provide accurate answers to their questions, an online tutor who is available 24/7 will expedite the learning process,
Your kids won't be stuck with a topic or doubt for days.
With tutors who are available 24/7, you can reschedule classes in case of emergencies or unexpected events.
Your Efforts Count
Once you've chosen an online tutor, ensure that you fully support your children.
Always be available when they ask questions and think-out-of-the box to provide materials that can supplement your child's online learning.
Keep in mind the tips mentioned in this article before you hire an online tutor for your kids.
Your efforts will go a long way for your kids to make the most out of online learning!