Working from home offers a huge list of benefits, such as saving wear and tear on your vehicle, eliminating the commuting time, and spending the day in your comfortable clothes.
Whether you regularly have the option to work remotely, you are launching your freelance business, or you are observing social distancing requirements amid COVID-19 concerns, working from home is often seen as living the dream.
The same benefits apply to students, whether for college or secondary studies, who long for days off-campus.
On the other hand, you are left to your own devices on many fronts, such as taking care of your computer and other technological gear and finding ways to balance work and life when they take place at the same address.
Try these four pro tips to keep things running smoothly while your family works and studies from home.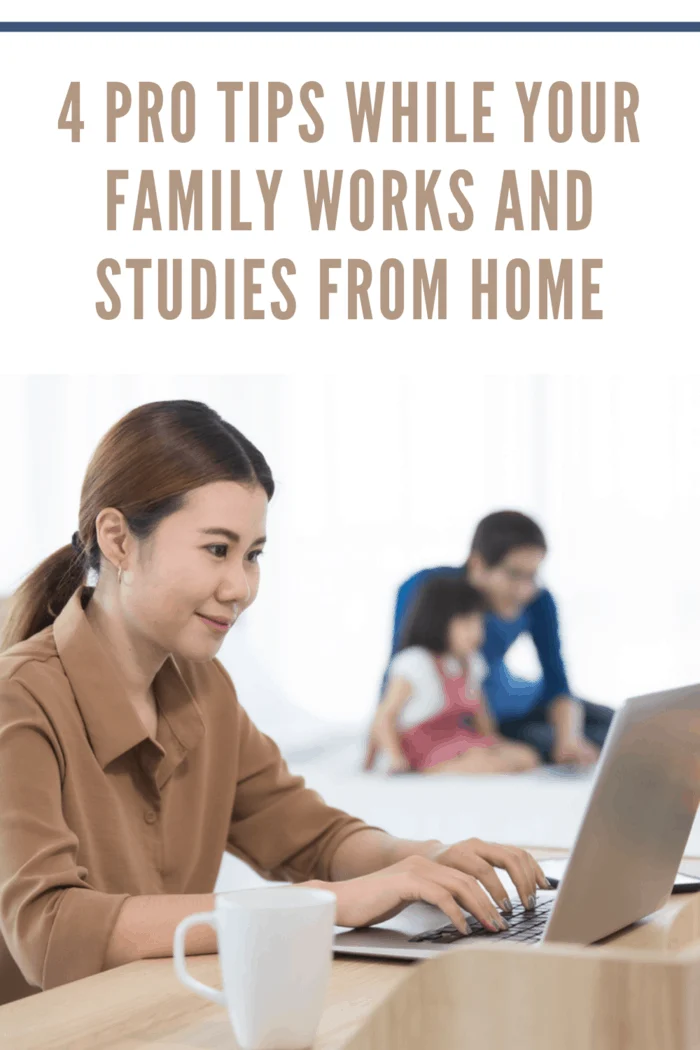 4 Pro Tips While Your Family Works and Studies from Home
Dress for Work
While the idea of working in your pajamas is the hallmark fantasy of working from home, it is not always conducive to peak productivity.
Research shared on Scientific American has shown that dressing as if going into the office inspires professionalism and productivity.
Set Limits and a Schedule and Stick to Them
When working from home, it is often difficult for friends and family to understand that you are, in fact, working.
They may ask you to help with house projects or errands, but you don't have time. Stake out a room or space in your home that you clearly designate as your office.
Set out a sign that shows your working hours, including break times when you are available.
By setting these limitations and providing clear working hours it helps navigate working or studying from home with respect and no disappointment or hurt feelings explains Flex Jobs.
Protect Your Computer, Devices, and Physical Mail
Identity theft has become an ever-present concern of modern life for everyone, especially for those who are new to working from home.
Thieves know no bounds when it comes to finding ways to gain access to your private data, whether they hack into your computer or sneak onto your porch to peek through your mail deliveries.
It is vital to protect your personal information to spare yourself from experiencing identity theft and all the headaches that come with it.
A few basic tips for protecting your identity include monitoring your physical mailbox each day, shredding any sensitive documents, minimizing personal information you keep on your smartphone or in your wallet and using a secure internet connection.
Create Your Own Work-Life Balance
You can become as overworked and stressed out at home as you can become in the office so, while it is important to adhere to a standard work schedule, you should also find ways to decompress during the day.
Take breaks to have a healthy snack or take a walk in the neighborhood.
Also, when it is time to "clock out," it is important that you do so.
Avoid letting the lines blur between your personal and professional life so you don't find yourself burning out.
Enjoy Work and Study from Home with the Right Strategy
Although working and studying from home has some challenges, such as creating a healthy work-life balance and protecting your personal information from criminals, it is full of advantages.
By adding these tips when working or studying from home, you can create and maintain a strong balance between the personal and professional, protect your identity and financial health, and take great pleasure and comfort in doing it all from home.