I received a Ninja Coffee Bar Brewing System in exchange for this post. My love for all things coffee and my opinions remain my own.
Thanks to the Ninja Coffee Bar, I'm Never Going to Starbucks Again.
I live in a small town where Starbucks doesn't exist. I still love a good cup of coffee, and I enjoy being at home with my family.
Sometimes a good book or just a lazy afternoon has me craving a cup of Joe that's a little fancier than black or just a smooth cup of coffee with no flair.
I have stopped at big-name coffee shops at airports to fuel myself in my travels. I always cringe at the cost.
These days, I'm staying home, staying budget-friendly, and enjoying some of the best coffee ever to pass over my taste buds. It's all possible thanks to the Ninja Coffee Bar Brewing System.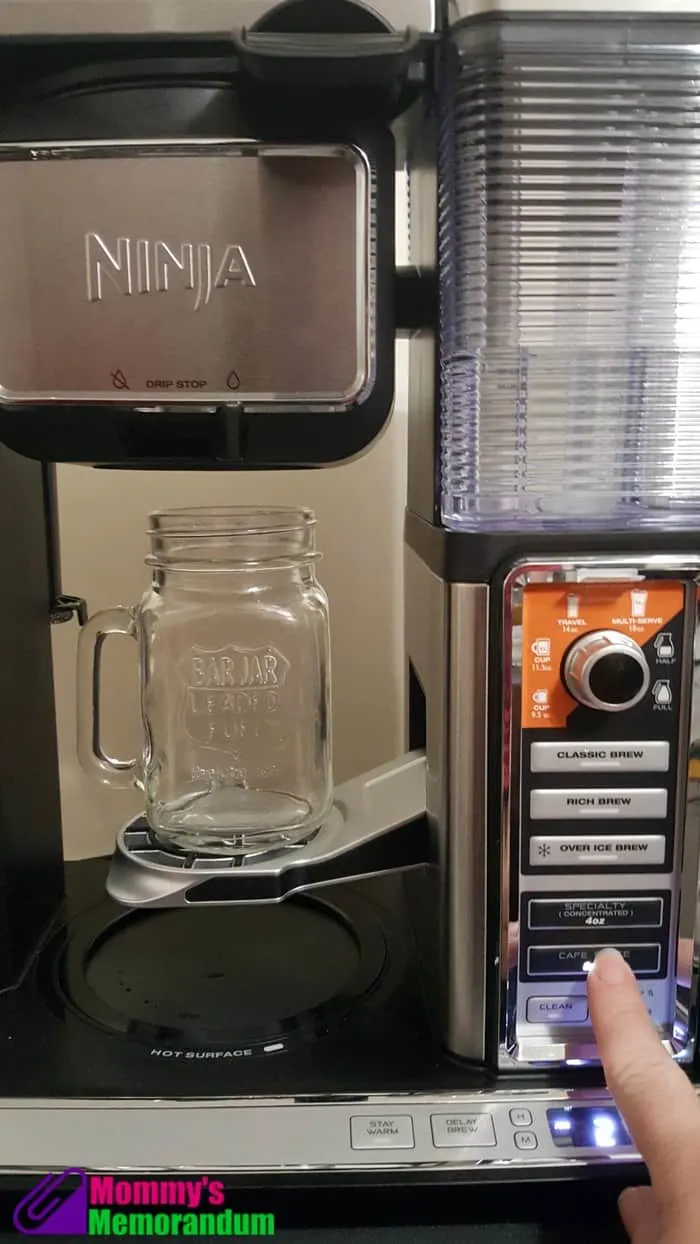 It's never been easier to brew both a single cup or an entire carafe. Decide how much you want, and Ninja is making it happen.
It also takes your ordinary cup of coffee and gives it some accessories with a built-in frother and a new Ninja exclusive brew setting, Cafe Forte.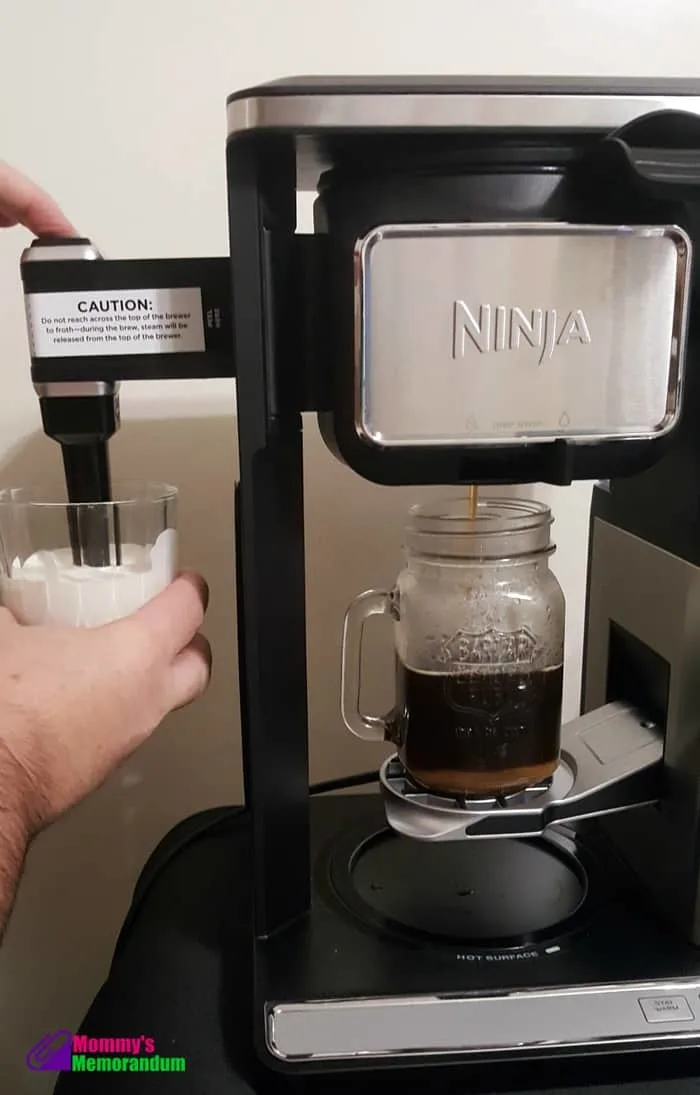 I love using my favorite coffee grounds–medium ground works best.
There are four brew sizes, from a cup to a 50-ounce carafe, so you can be an impressive hostess or indulge independently.
The Ninja Coffee Bar Brewing System is an amazing Barista, and mess-making isn't an issue. It's an intelligent machine. Set the seeing, and one-touch pulls the exact amount of water from the reservoir to brew the perfect cup of coffee.
You can use paper filters, but I place the coffee in the filter basket. Then, when I'm done, remove it, rinse it, and put it back in place.
Ninja Coffee Bar® System Features:
10-Cup (50 oz.) Ninja® Glass or Thermal Carafe
50 oz. Removable Water Reservoir
Ninja Smart™ Scoop
Permanent Filter
4 Single Serve Brew Sizes – Cup, XL Cup, Travel, & XL Multi-Serve
Built-in Hot & Cold Frother
20-Recipe Inspiration Guide
Additional Features Include:
5 Brew Types
Programmable Delay Brew
Drip Stop
Intelligent Clean Cycle Indicator
There are so many possibilities, from ordinary to extraordinary.
My favorite is Too Good Toffee Coffee and Caramel Macchiato Forte.
Save yourself a trip to the fancy coffee house, it's cold out there, and let the Ninja Coffee Bar Brewing System make excellent cups of coffee for you.