Maybe you're gearing up for a family reunion the likes of which hasn't been held for years or you're getting ready for the annual family softball game. No matter how frequently or infrequently your family gathers, you still want these events to be special and generate memories for everyone who joins in. We've all been to the kinds of family events that include a big buffet meal and maybe some casual yard games, but if you want your even to stand out, try some of these ideas.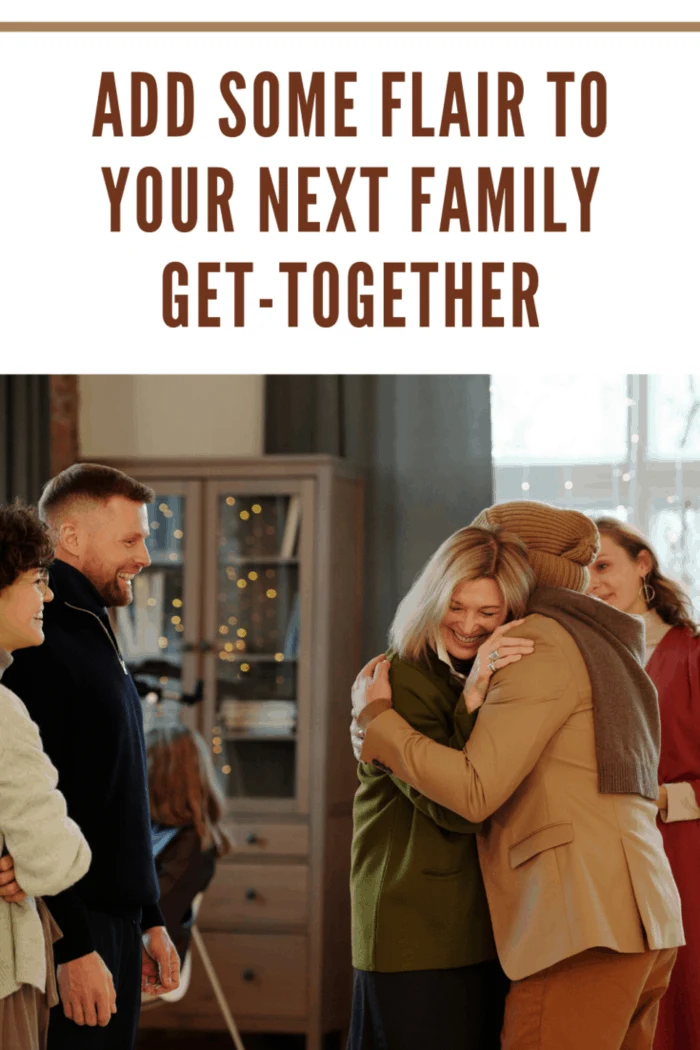 Souvenirs
It's a nice touch to have something for everyone at your family event to take home to remember it by when it's over. Photo albums of the family through the decades, a book detailing the family's genealogical history, or even a framed group photo are all great options.
Suppose your family is traveling together in a large group or you're participating in activities together. In that case, you could also have everyone takeaway be a custom-printed jersey, t-shirt, or baseball cap. When traveling, these kinds of items make it easy to identify members of your group, which can be particularly helpful when trying to keep track of younger children. If you're playing sports or organizing a family Olympics, they can help delineate teams. Companies like Printful.com can help you design and print these kinds of custom clothing items and deliver them to your door.
Activities
When planning a family gathering, it's important to remember that you're likely going to have people in a wide range of age groups with different interests who will all want to feel like they have something fun to do. In addition to classic activities like yard games, consider adding a wider array of options to keep everyone happy.
A family trivia session, featuring questions like the dates of important anniversaries or ancestors' countries of origin can be a fun and educational activity that everyone can participate in and provides a great alternative activity to people who may not be athletically inclined. While basic crafts like coloring can be great for occupying younger family members, don't forget about teens and younger adults; look into updated, engaging games to keep them engaged, says NY Mag, and try to make sure younger kids' activities don't require teens and young adults to act as babysitters.
Entertainment
Photo booths are fun at any age. Whether you rent one from a local provider or build your own (DIY Projects), incorporate fun props that fit your event's theme or bring fond memories from your family's past to mind. In addition to being a great feature at an event, photo booths also generate souvenirs. If you rent, ask the provider if they offer features like instant printing or social media sharing for the photos or if you'll have to wait to receive them until after the event.
Live entertainment, like hypnotists or magicians, can also up the ante on event activities. Many of these performers have family-friendly shows in their repertoire and may be able to join the event for both traditional and crowd-roaming performances.
There's no reason your next family get-together has to be run-of-the-mill. With these ideas, yours will have next-level fun for everyone.