Netflix is one of the fewest streaming services like Prime Video that exists in 190+ countries worldwide. Presence aside, Netflix is famous for offering some of the most famous TV shows and movies of all time to its viewers, including Stranger Things, Altered Carbons, Bloodline, Extraction, Project Power, The Old Guard, Bird Box, etc.
If we discuss Netflix's performance and growth during the COVID-19 pandemic, it continued to impress its viewers with its impressive content library alongside other enticing features worldwide.
Continue reading this post to discover how Netflix has utilized the notion of social isolation in its favor and reap the rewards during 2020.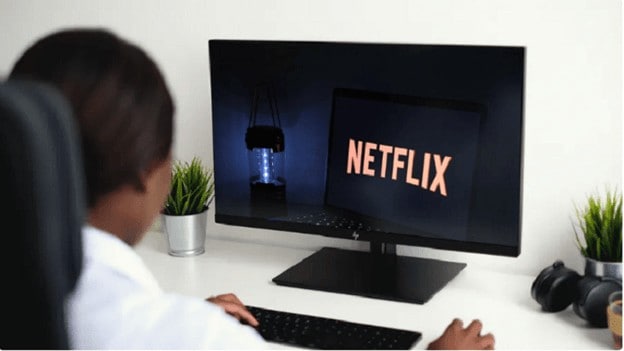 How has Netflix capitalized on social isolation in 2020?
Netflix has improved its performance in various domains, be it original content, number of paid subscribers worldwide, market capitalization, revenue, additional features, etc. For the sake of your convenience, let us discuss all these domains in detail.
Original content
The original content was one of the main reasons why Netflix got huge success despite facing challenges in the coronavirus pandemic form. For instance, Netflix released its original movie Extraction in April 2020.
Surprisingly, 99 million people watched Extraction within the first four weeks after its release. That's why the writer of this famous film has started writing a script for Extraction 2.
You can also watch some other famous Netflix original movies such as The Kissing Booth 2, Murder Mystery, Spencer Confidential, Project Power, etc. For that reason, you will have to use your US Netflix account.
That said, Netflix follows the concept of geo-restrictions like other streaming services. If you want to watch all these excellent movies abroad, you will have to rely on a VPN service to get US Netflix overseas on your desired devices.
This way, you can also stream 6 Underground, The Old Guard, and other most-viewed Netflix movies of all time from anywhere without any hassle.
Number of paid subscribers worldwide
According to statista.com, there are more than 195 million people currently enjoying subscription of Netflix across the globe. As far as the number of US Netflix subscribers is concerned, more than 75 million US viewers have already subscribed to the service.
Market Capitalization
Market capitalization is another area where Netflix has beaten its competitors by some distance. Its market capitalization was $235 billion by the end of September 2020.
Revenue
If we talk about Netflix's achievement in terms of revenue, it is expected to be around $6.4 billion during the third quarter of 2020 amid the coronavirus crisis.
Additional features
Netflix was the first streaming service that gave the idea of virtual party features to other video on-demand streaming services. Recently, Netflix has introduced an attractive Kids Activity Report feature.
Through this amazing feature, Netflix wants parents to keep an eye on their kids' streaming activities. Similarly, not to forget that they are already availing numerous impressive features in the shape of simultaneous streams or multi-logins, compatibility, offline viewing, multiple profiles, ultra HD 4K content, subtitles, etc.
Will Netflix continue to succeed in the post-COVID-19 era?
The future of Netflix looks promising because the online streaming service will keep improving its unique selling point (USP), i.e., the content. As expected, Netflix had invested $15 billion in content production alone in 2020.
Furthermore, the service is planning to increase its current content expenditures from $15 billion to $23 billion by the end of 2023. Based on factors like content production, pricing model, number of paid subscribers, and others, Netflix expects to earn $13.27 average monthly revenue per user (ARPU) by the end of 2023.
Frankly speaking, it is quite achievable because Netflix has earned $11.45 in average revenue per user (ARPU) in 2020.
What is the future value of Netflix?
In case Netflix somehow manages to increase its subscription base up to 500 million subscribers in the coming 10 years or so at the cost of $14 per month on average, its annual revenue may go up to $84 billion approximately.
In addition to this, Netflix's annual revenue was $20 billion by the end of 2019. If we discuss the annual revenue of Netflix for the year 2020, the service is optimistically hoping to earn $25 billion.
The Wrap Up
Netflix considered the COVID-19 crisis as a grand opportunity rather than a calamity. The result showed that if you make the right decision at the right time, success will be yours eventually.
This is because 26 million people subscribed to Netflix during the first six months of 2020 due to the COVID-19 pandemic. Therefore, there is a strong likelihood that the service will continue to prosper even in the post-coronavirus era.
We expect that Netflix will continue producing top-notch quality original content that will entice potential subscribers to turn towards the media streaming giant in large numbers.
Overall, Netflix follows the low-price and high-revenue philosophy. By doing so, the famous American streaming service has become an affordable and one-stop solution for its viewers worldwide.
Netflix has kept the price of its single package under the budget for potential subscribers. As a result, the service has achieved high revenues through multiple subscribers.