I received an iPod Touch personalized case from MyCustomCase.com in order to facilitate an honest review.
My Custom Case is an online site where users can create a personalized designer case easily for their iPhone 4/4s, iPhone 5/5s,
iPhone 5c, Samsung Galaxy 3s,
Samsung Galaxy
4s, iPod Touch (4th Generation) and iPod Touch (5th Generation) all in just minutes.

In an era where we are all attached at the hand to our mobile devices, keeping them protected and still giving them a stylish look that makes it ours can be a challenge. MyCustomCase.com offers state-of-the-art technology and easy-to-use online tools to create a fashionable case with designs from renowned designers, like Clairebella.
Miss M was able to order her custom iPod case, personalize it with her name, colors and select her design all using her iPod Touch.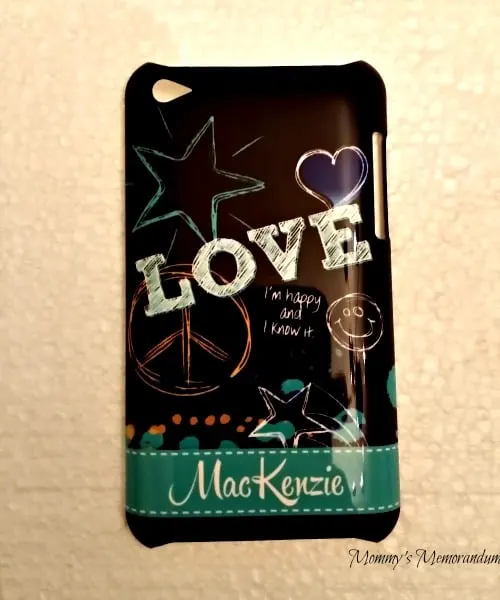 When it arrived I was nervous because it was very slim, however, after using it and watching it drop to the floor by accident, I've concluded dynamite comes in slim cases. The case surrounds and protects the case using My Custom Case's exclusive Color Integration Technology. It's the same plastic used by NASA. Wow!
There were over one hundred cases to choose from, some already created, while others had the option to upload a photo. Miss M's favorite holiday is Valentine's Day so she went with a Valentine's Day-themed case.
I was really impressed by how quickly the order was processed and arrived. The customer service is top of the line with a 30-day-no-questions-asked money back guarantee on all orders.
This Valentine's Day, skip the chocolates and the corny card and create a personalized case for your favorite person through MyCustomCase.com!
—
Resources: