As a child, growing up in the 1970s, I have fond memories of Saturday morning cartoons. Two of my favorite characters were Mr. Peabody and Sherman.
For those not familiar, Mr. Peabody is a beagle, who also happens to be the smartest being in existence. He's many things, a scientist, inventor, Olympic medalist and more. At a lonely point in Mr. Peabody's life, he adopts a human son, whom happens to be an orphan Mr. Peabody rescued in an alley when he was being bullied. The boy's name is Sherman.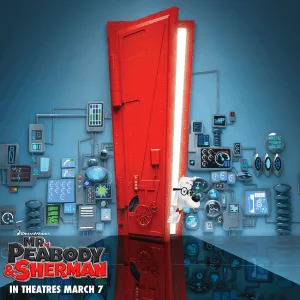 The duo took me on many adventures during their show. We traveled through time and learned a great deal.
Now DreamWorks Animation is releasing a movie continuing the fun with Mr. Peabody and Sherman. To kick off the celebration there's a special Home Depot Kids Workshop on Saturday, March 1. The details follow:
About the Home Depot Kids Workshop
Build a Trojan Horse Bank with Home Depot on Saturday, March 1 – FREE OF CHARGE!
To celebrate DreamWorks Animation's Mr. Peabody & Sherman, Home Depot is offering a FREE hands-on workshop designed for children ages 5 – 12.
The event will take place at participating Home Depot locations between 9:00 a.m. – 12:00 p.m.
Kids Workshop activities are scheduled on a first come/first served basis. All participants get to keep their craft, receive a FREE certificate of achievement, a Workshop Apron, and a commemorative pin. Register online now!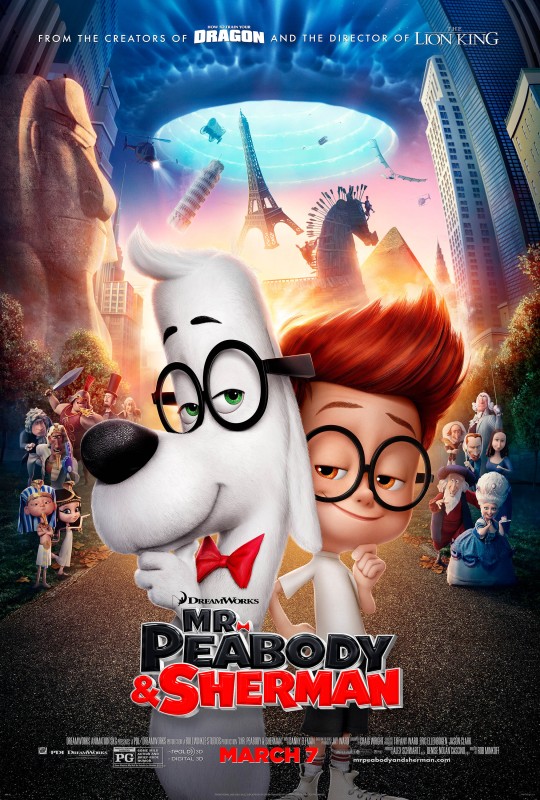 About Mr. Peabody & Sherman
Mr. Peabody (voiced by Ty Burrell, Emmy Award® Winner –Modern Family), the most accomplished dog in the world, and his mischievous boy Sherman (Max Charles –The Amazing Spiderman), use their time machine—the WABAC—to go on the most outrageous adventures known to man or dog. But when Sherman takes The WABAC out for a joyride to impress his friend Penny, they accidently rip a hole in the universe, wreaking havoc on the most important events in world history. Before they forever alter the past, present and future, Mr. Peabody must come to their rescue, ultimately facing the most daunting challenge of any era: figuring out how to be a parent. Together, the time-traveling trio will make their mark on history.
Starring Ty Burrell, Max Charles, Ariel Winter, Stephen Colbert, Leslie Mann, Patrick Warburton, Stanley Tucci, Allison Janney, Lake Bell, Zach Callison, Dennis Haysbert
Directed by Rob Minkoff
Produced by Alex Schwartz, Denise Nolan Cascino
Executive Produced by Tiffany Ward, Eric Ellenbogen, Jason Clark
Despite grossing over $275 million worldwide against a budget of $145 million, the film became a box office flop and lost the studio $57 million. A TV series based on the film, titled The Mr. Peabody & Sherman Show, premiered on Netflix on October 9, 2015, with Chris Parnell replacing Burrell as Mr. Peabody while Charles reprises his role as Sherman.