Recipe inspired from the Cherry Chocolate Kisses recipe found in the Better Homes & Gardens Publication "Christmas Cookies" 2001
Last year my obsession was Ole Smoky Moonshine. I had a special fondness for Ole Smoky Cherry Moonshine, which I gave as Christmas gifts to my favorite people. My jar lasted a little bit, and I found myself at the liquor store restocking my supplies. I was selfish. I didn't know this until last night when Briana, whom I had gifted a jar of Ole Smoky Cherry Moonshine started exploding my Facebook feed with these: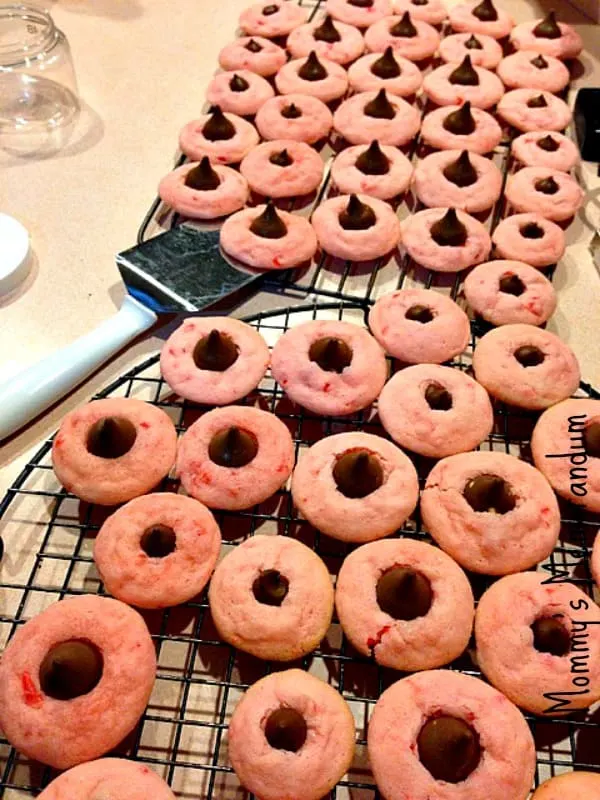 Move over Betty Crocker, there's a new blossom in town and this is one cookie blossom that has "grown up" all over it. Meet the Ole Smoky Moonshine Cherry Blossoms cookies. Moist and delicious with some holiday spirits!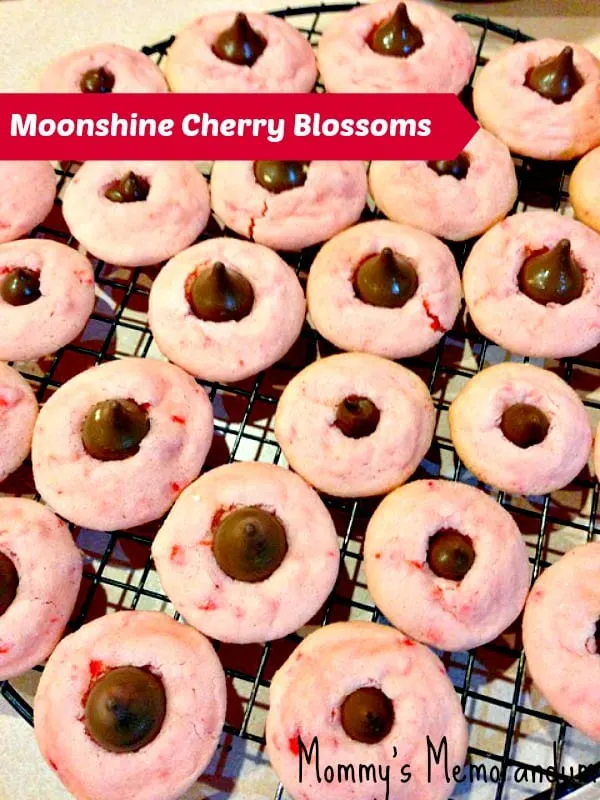 What are you waiting for? Make this recipe and spread some holiday cheer!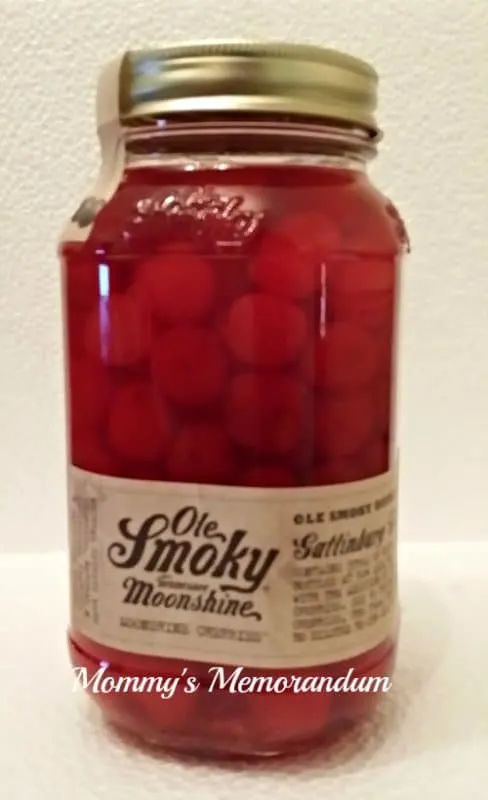 Moonshine Cherry Blossoms #Recipe
Author:
Cook time:
Total time:
Ingredients
1 cup butter (must be the "real" stuff- I prefer Land o Lakes) softened
1 cup sifted powdered sugar (do NOT skip the sifting!!)
⅛ tsp salt
2 teaspoons Ole Smoky Tennessee Moonshine- moonshine cherry "juice"
¼ teaspoon pure almond extract
2¼ cup all-purpose flour (sift this too!)
½ cup chopped Ole Smoky Tennessee Moonshine- moonshine cherries (I like to re-measure once chopped to make sure I have "enough")
granulated sugar
48 Hershey's kisses (If you have access to the ones with the macadamia centers- I highly recommend them for these cookies, but regular milk chocolate kisses work just as well.)
Instructions
**Pre-heat oven to 350′ F.
Cream butter in a mixing bowl on high speed for 30 seconds.
Add sifted powdered sugar and salt; beat until combined. (remember to keep scraping the sides of the bowl w/a rubber spatula)
Beat in cherry liquid and almond extract until combined.
Mix in flour and then stir in the cherries with a wooden spoon.
Chill dough for at least an hour. (You can omit this step but it makes the dough easier to work with later)
Unwrap all the Hersey kisses and set aside.
Shape dough into 1 inch balls, rolling them in your hand.
Gently flatten the balls into a disk.
Dip in granulated sugar, covering all sides of the dough.
Place balls 2 inches apart on a un-greased cookie sheet.
Bake cookies 10-12 minutes just until the bottom edges are lightly browned.
Remove each baking sheet of cookies from the oven and immediately press a Hersey kiss into the middle of the hot cookies.
Let cool about five minutes and carefully move the cookies to a cooling rack with out disturbing the soft Hersey kiss.
Cool completely before storing in a single layer in an air tight container.