Maybe you want to learn how to decoupage. If so, you can decoupage with a glue, sealer and finish known as Modge Podge.
What is Mod Podge?
Mod Podge functions as both a sealer and as a glue.
There are a great many applications when using this sealer.
This article will better understand how modge podge can be used and some helpful crafting tips.
What Is Mod Podge Used for?
You can use modege podge to affix decorative design elements to any surfaces: furniture pieces, wall art, wearable items, and more.
Is Mod Podge really Elmer's glue?
No. While Mod Podge can be used to glue things down, it is also a sealer and a finish.
It has ingredients that ordinary craft or school glues do not have.
Is Modge Podge Food Safe?
NO. There is no formula of Modge Podge that is food safe.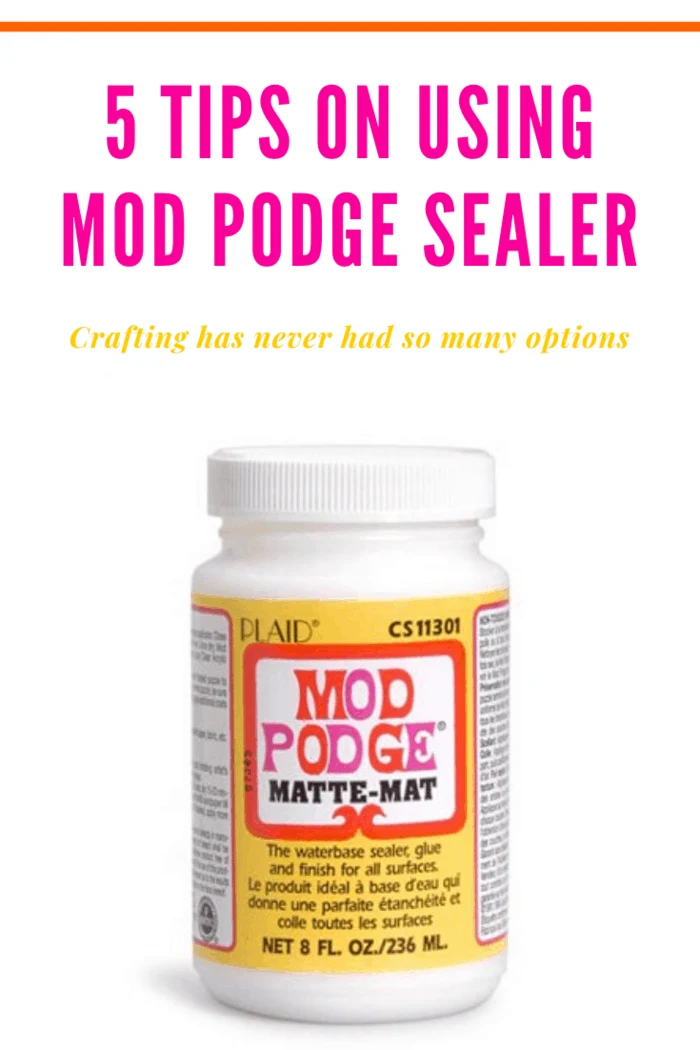 Ideal Candidates for Mod Podging
Many items can be used with a sealer such as this.
Ideally, your Mod Podge candidate is porous, thin, and flexible.
This is because you will be sealing something else onto this item.
If the candidate for the sealer is bulky and inflexible, it will not seal properly, and the crafting project will fail.
Here are some great examples of Mod Podging candidates:
-Paper (Examples include tissue paper and also scrapbook paper)
-Small grains (Examples include sand, glitter and Epsom salts)
-Fabric and lace
-Food coloring is a great addition that can give items different and colors by mixing them into Mod Podge
-Leaves
-Photos are great as well, but it is best to use a photocopy instead of the original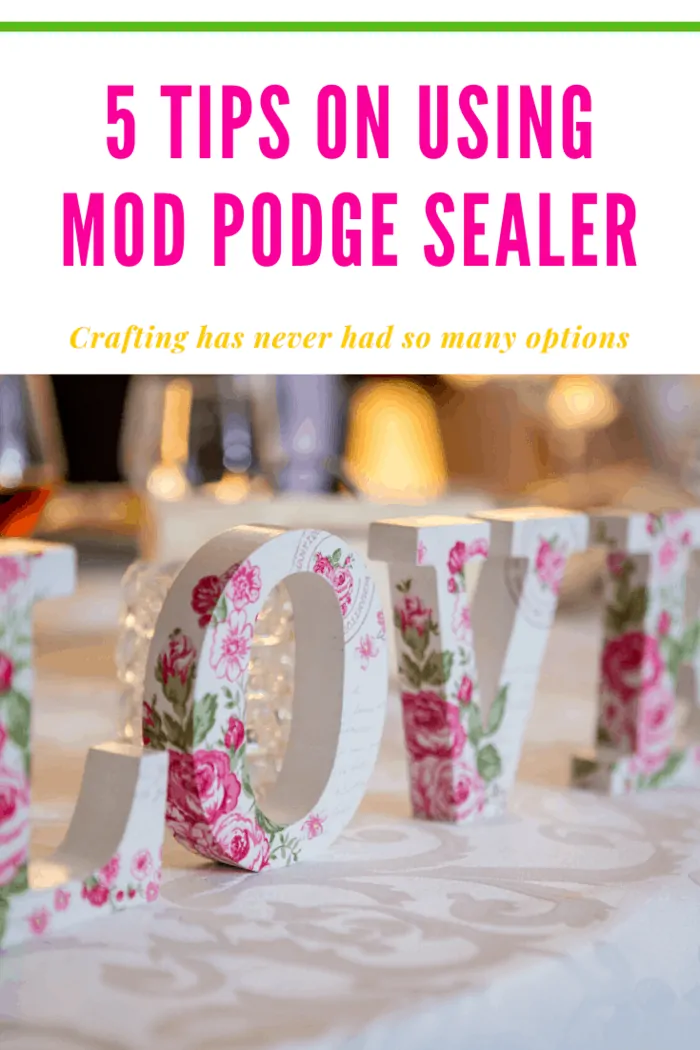 5 Tips for Working with Mod Podge
Mod Podge is a favorite sealer for crafting for many people.
It is a sealing medium primarily used to glue decorations and other elements to various surfaces and objects.
Mod Podge can be used on walls, furniture pieces, items you wear, and other objects.
Many formulas are available on the market today, and it has a lot of versatility as a sealer.
Here are five great tips for working with a Mod Podge sealer like an arts & crafts professional would.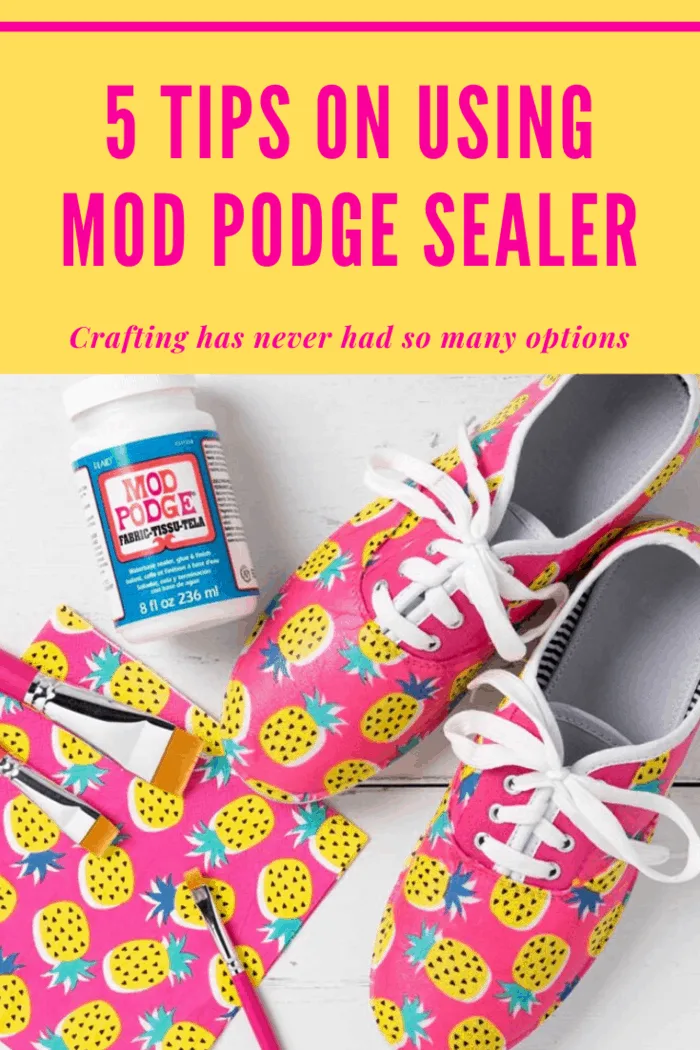 Tip #1: Even Layers
When using Mod Podge, you should always use an even layer of the sealer on the decorative piece's back and to the surface that you will glue to the piece.
Every piece or element that is going to be affixed to the work surface should receive an even layer of it to ensure that they all become properly secured and glued to that surface.
Failing to apply even layers of Mod Podge could mean that some parts of the project will lift or slip off before it is finished.
Tip #2: Smooth Out Bubbles
Have a squeegee or a brayer tool ready and smooth out all the bubbles that appear immediately.
You could consider this as the most important tip.
There's no escape from bubbles forming in the process of bonding surfaces and items together while using it.
While you are working with wet medium with Mod Podge already applied, smooth out the sealer on the bonded pieces as thoroughly as possible.
It is best to work starting from the piece's center and then working outward.
Tip #3: Applying and Curing Mod Podge
When you apply Mod Podge to a crafting design, use side-to-side strokes with a proper brush, and apply one layer of the sealer.
You should allow the Mod Podge coating time to dry properly before applying up-and-down brush strokes with another even layer of the sealer.
The proper time is around 20 minutes, so be careful with your timing.
Generally, it is vital to give the sealer adequate time to finish curing before using the finished craft.
Mod Podge curing time will differ, as Mod Podge formulas do vary.
Make such to check the back of the Mod Podge bottle to see its recommended curing time.
Tip #4: Work with Mod Podge Brushes
Mod Podge brushes are the best to use with this sealer.
These kinds of brushes have smooth, soft bristles that can create even layers when brushing it on crafting items.
Tip #5: Use on Laser-Printed Items or Use Acrylic Spray Sealer
Laser-printed items are the best for crafting projects involving printed designs, such as photos.
Spraying the printed photo surface with an acrylic spray sealer can be an effective substitute if no laser printer is available.
However, it is best to let the acrylic sealer dry before Mod Podging.