Oh, my! I'm in countdown mode. Sunday is the day I get on an airplane, fly across the country and arrive in Los Angeles for the most exciting event ever.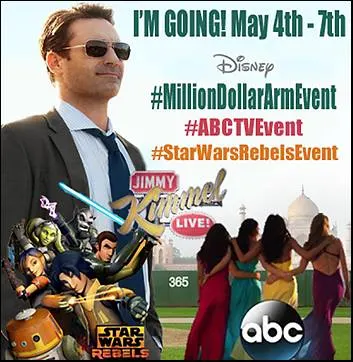 The world premiere of Disney's "Million Dollar Arm," — which is based on a true story and follows sports agent JB Bernstein, played by Don Draper, Jon Hamm, as he sets out to find baseball's next great pitching ace.
There will be ball park food and a tailgate with some of the biggest names in baseball and Hollywood. Take a peek at a few of the attendees: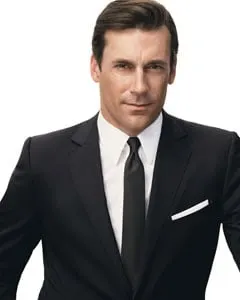 From the Film: Jon Hamm, Aasif Mandvi, Bill Paxton, Alan Arkin, Suraj Sharma, Madhur Mittal, Lake Bell, Pitobash Tripathy, Bar Paly; Craig Gillespie (director), Mark Ciardi, Gordon Gray, Joe Roth (producers), Palak Patel, Kevin Halloran, Bill Simmons, Connor Schell (executive producers)
Special Guests: Dave Winfield, Steve Garvey, Rollie Fingers, David Wells, Don Newcombe, Clyde Wright, Jarrett Wright, Mark Kotsay, Harry Hamlin, Jay Roach, Barry Sanders, Micky Dolenz, Joe Truglio, Beth Dover, John Slattery, Kiernan Shipka, Vincent Kartheiser, Roberto Benabib, Ash Vasudevan, Darshan Jariwala, Dinesh Patel, JB Bernstein, Rinku Singh, Tom House, Will Chang
And while that's impressive, the fun just keeps going:
ESPN's Baseball Tonight will broadcast live from the green carpet with host Karl Ravech, ESPN analyst and Baseball Hall of Famer Barry Larkin and ESPN MLB Insider Tim Kurkjian beginning at 10 p.m. ET.
And on…
At 5:30 p.m. the final nine contestants compete for a chance to win $1 million in the Million Dollar Arm Pitching Contest.
The nine finalists are:
James Brunswick, New York, N.Y.
Joshua Dahl, Glendale, Ariz
Collin Franklin, Simi Valley, Calif.
Christopher Frederique, Yonkers, N.Y.
Blaine Jones, Rancho Santa Margarita, Calif.
Jason Martyn, La Verne, Calif.
Brandon Otto, Kissimmee, Fla.
Jose Rodriguez, New York, N.Y.
Zackery Watson, Gotha, Fla.
In addition to the chance to win $1 million, all nine of the finalists will win a $500 gift package from Rawlings, a gift package from Under Armour and tickets to the ESPY Awards.
SUBWAY® Restaurants sponsored the Million Dollar Arm Pitching Contest and the world premiere. As part of the "pre-game" festivities, SUBWAY® will be providing sandwiches for guests.
I'm flying out on Delta Air Lines, who has also provided the airline tickets for the nine finalists and their guests to travel to Hollywood, Calif. for the final contest and to attend the film's world premiere.
Other participants adding to the "pre-game" festivities include: Krispy Kreme, Pinks Hot Dogs, Dole Squish'Ems, Coca-Cola, KIND bars and Wonderful Pistachios!
Now…who loves Baseball!?