This post was brought to you by Manwich. All opinions are 100% mine.
When I see a can of Manwich on the grocery store shelves, it takes me back to my childhood. A nostalgic stroll of commercials, growing up and dinner.
Manwich is one meal that makes me flashback to my childhood. It was first introduced in 1969 (the year I was born), and I remember being a tween and going to my parent's friends, who had children the same age as my siblings and me. Every weekend we got together with them, and I looked forward to going to their house because they ate differently than we did….as their mom bought them the cool stuff I saw in commercials. Stuff like Manwich! Oh, how I loved those Manwich TV Ads!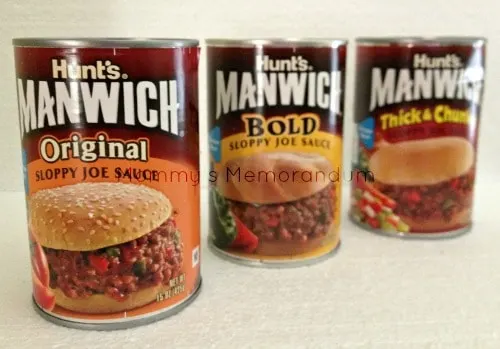 It's now available in Original, Bold and Thick, and Chunky. A variety of flavors for a variety of tastes!
You don't have to flashback to enjoy the brand name of sloppy joe. A single can awaits seasoned tomato sauce that you add to cooked ground beef in a skillet. It's quick. It's easy. It's a one-pan meal for the entire family!
It's easy to make.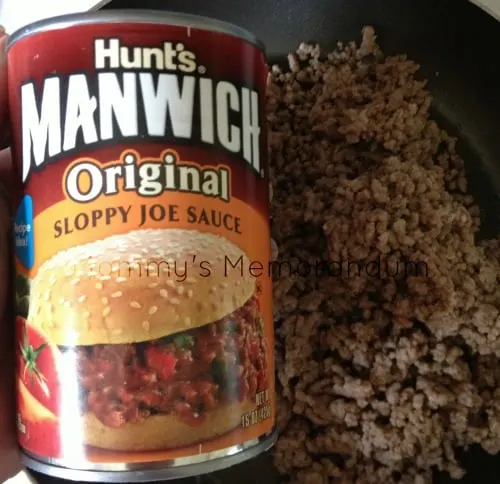 The flavor fiesta begins once you have browned one pound of ground beef in your skillet.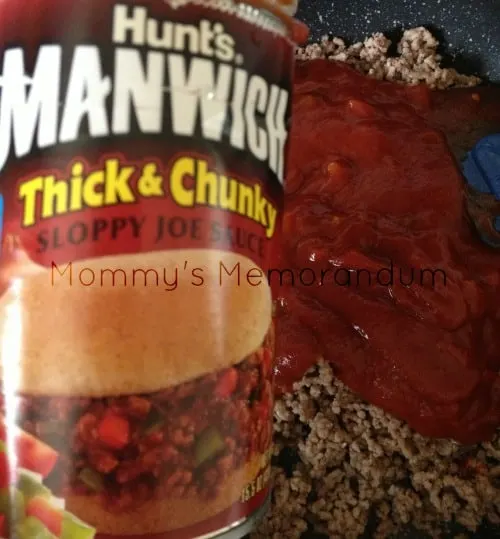 Open the can of Manwich and add it to the browned ground beef.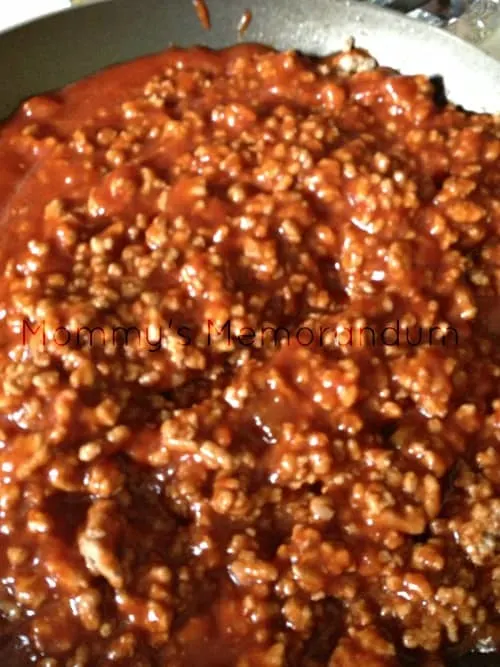 Stir it in and heat through.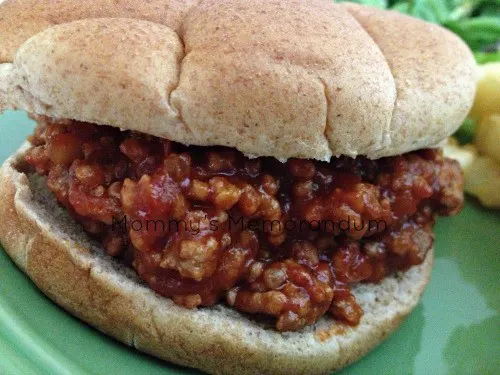 Pile Manwich between bread or bun and serve!
This hearty sauce offers a sweet and tangy taste. My kiddos loved that it was a hands-on meal, and I expected it to be messy!
Manwich is free of artificial flavors and preservatives, plus it offers a full serving of vegetables! How awesome is that!?
We tried the three flavors. The Manwich Thick and Chunky was just as it is advertised in the title–thick and chunky. It had that taste that reminded me of being a kid, just a lot more chunky–y'know since I'm "grown-up" now.
The kiddos enjoyed the original. It was sweet and tangy, just like I remembered.
And then there was BOLD. Oh, mercy, was it messy-licious! Every bite just amplified the flavor!
Manwich is an anytime meal, ready in minutes. It's a versatile weeknight meal solution perfect for families with busy schedules. You can even find Manwich Recipes to make this all-in-one meal something new!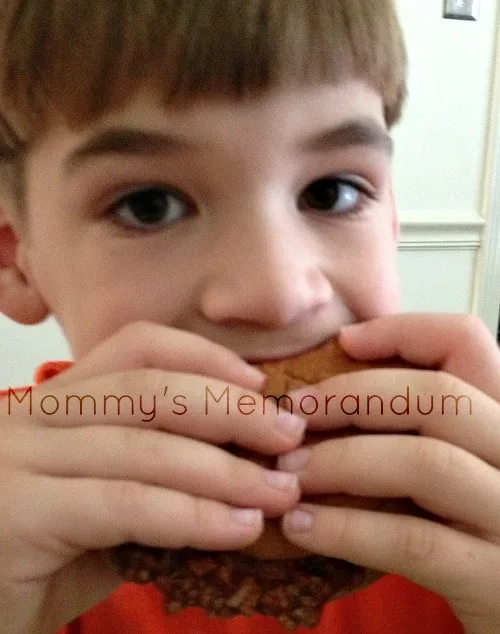 As Manwich says, "A sandwich is a sandwich, but a Manwich is a meal."