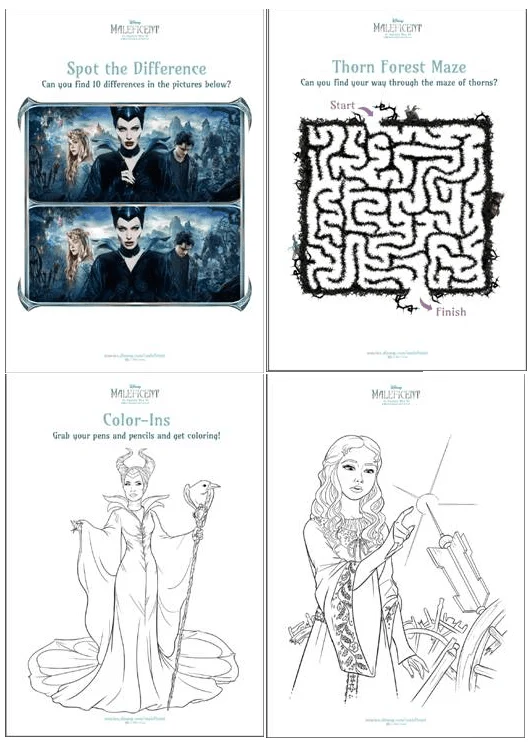 While in Los Angeles for the Million Dollar Arm Event we saw Malificent billboards everywhere. I see the trailer on television and I have to tell you it's going to be one Malificent Memorial Day. We have plans to see it. It looks out of this world!
While on the buses one day in Los Angeles I overheard a conversation about how dark this film is. In the end, it was determined that it is suitable for children and should not be so frightening. It is a Family Film.
You children already know Malificent from the classic Sleeping Beauty.
To help build the excitement, I offer you the Malificent Activity Sheets to entertain, color and conquer!
Enjoy!
The film stars Angelina Jolie as Maleficent, Sharlto Copley, Elle Fanning, Sam Riley, Imelda Staunton, Juno Temple and Lesley Manville.
Maleficent Official Trailer
The new movie is produced by Joe Roth and directed by Robert Stromberg, with Angelina Jolie, Don Hahn, Matt Smith, Palak Patel and Sarah Bradshaw serving as executive producers. Linda Woolverton wrote the screenplay.