Streamlining Organization with the MAKEID L1-A Label Printer!
Hey, fellow organizers!
I recently got my hands on the MAKEID L1-A Label Printer, and let me tell you, it's a total game-changer for someone like me who thrives on keeping everything in order.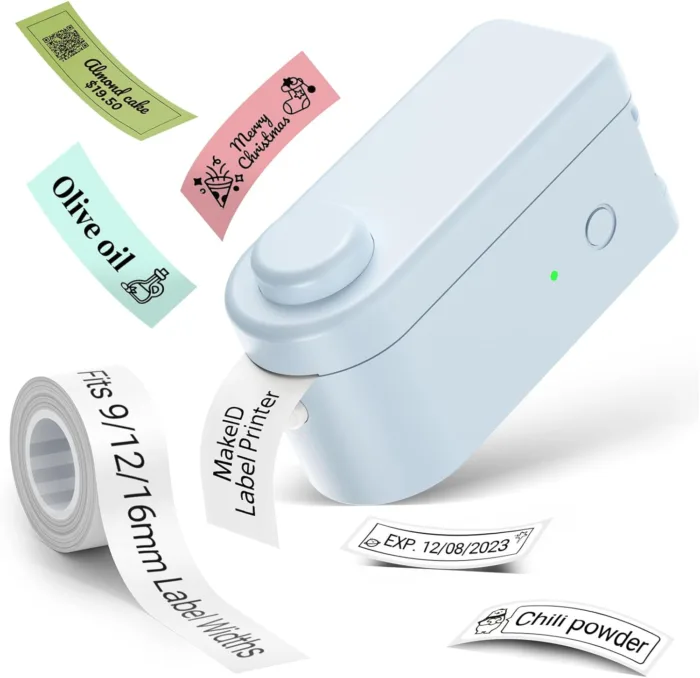 What is it?
The MAKEID L1 Label Maker is a thermal label maker that connects to an app on my phone via Bluetooth. It's small, portable, and handheld, and it works with both continuous and discreet (aka gap) label tape. There are iOS and Android versions of the app, and the L1 comes with one roll of white tape. MakeID is a Chinese company that "focuses on the development and production of label printers with operation, quality, and contents."
What's in the box?
MakeID L1 Label Maker
USB-C to USB-A cable
User manual with 8 pages of English instructions
One roll of continuous white label tape (0.63 inches x 13.1 feet)
Hardware specs:
Battery: Built-in lithium-ion
Labels: Waterproof, laminated, self-adhesive
Colors: Beige, white, or green
Weight: 6 ounces
Size: 3.94 x 1.57 x 2.17 inches
Extra Features:
The MakeID L1 Label Maker comes with only one roll of tape, so eventually, you will need to get more. MakeID sells replacement tapes, both continuous and discrete, in various colors and patterns. Each 13-foot roll is currently $9 on Amazon.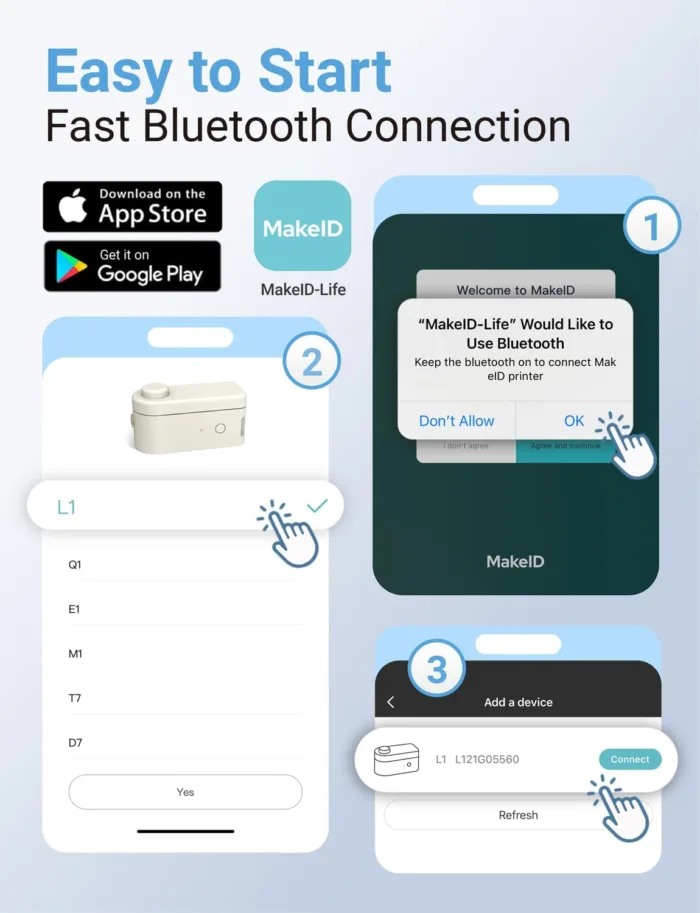 Our MakeID L1-A Label Printer Review
The MakeID L1 is astonishingly small and easily able to fit into a shirt or jacket pocket. It's full of soft, rounded edges and is dominated by a large, circular button. The front has another round button, the side has a third button next to an LED, and the back has a USB-C port.
Now, let's talk about the prints – crisp, clear, and exactly what I needed. Various fonts and styles cater to all my labeling needs, from file folders to spice jars. Plus, the thermal printing technology means no more dealing with messy ink cartridges. It's like magic!
One feature that really won me over is the compatibility with various label sizes. Whether I'm working on a big storage project or need a tiny tag for my USB cables, the MAKEID L1-A has me covered.
The wireless connectivity is a game-changer. I can print labels directly from my phone or laptop, which is incredibly convenient when I'm in the midst of an organizing frenzy.
Overall, the MAKEID L1-A Label Printer is a must-have for anyone who loves keeping their life organized. It's efficient, versatile, and just plain fun to use. Say goodbye to the label-making struggles of the past – this little powerhouse has got you covered!
Happy organizing, friends!
What I like:
Small, portable size
Easy to connect to my iPhone via Bluetooth
Lots of options for adding text and graphics
Clean app design
What I'd change:
Rewrite the manual and add instructions for using the app (it's what I use most)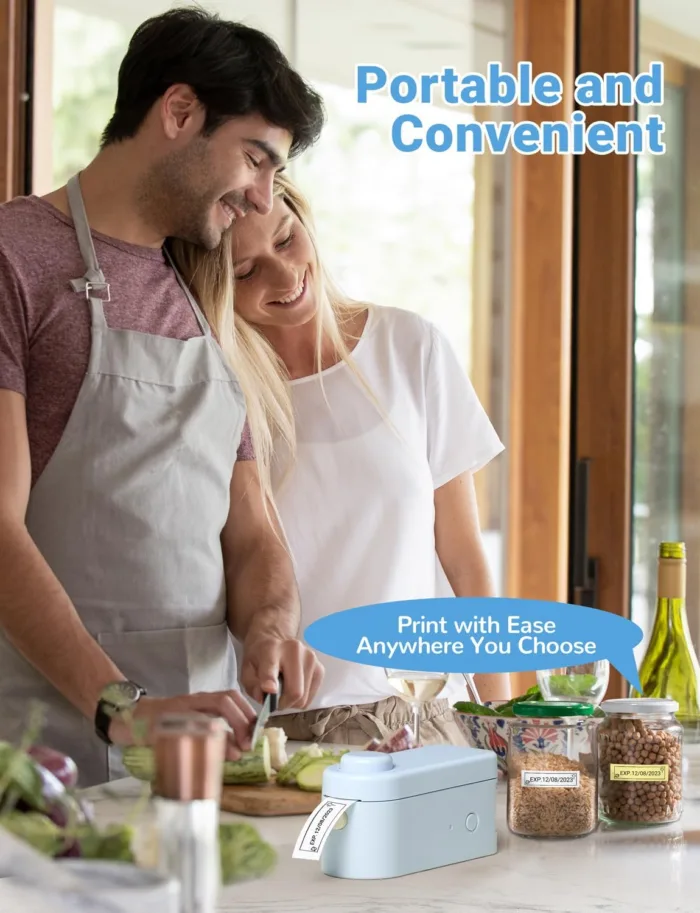 Final thoughts:
The MakeID L1 Label Maker is a portable thermal label maker. The gadget itself is small and has a practical design. The software with which the labels are created is clean and very usable. The user manual is of poor quality and lacks critical information, so be prepared for much trial and error. If you can figure things out, the resulting labels look and work great.
If you're searching for a label maker that uses continuous labels, I think the L1 would be a great choice. If you're searching for one to use with discrete labels, I think you should pass on the L1 due to its inability to align them automatically. I am super happy with the continuous labels.
The sample for this review was provided by MakeID.