Spooky Spider Web Guacamole Dip: A Creepy-Crawly Delight
I received Wholly Guacamole in exchange for this post. All opinions are my own.
Get ready to embrace the eerie spirit of Halloween with a delightfully creepy yet delicious treat – the Spooky Spider Web Guacamole Dip! This spine-chilling twist on a classic guacamole recipe is not only a feast for your taste buds but also a feast for the eyes. With creamy avocados, zesty lime, and a touch of spookiness, this dip is perfect for adding a dash of thrill to your Halloween party or any gathering. So, grab your tortilla chips and let's dive into creating a dip that's as spooky as it is scrumptious!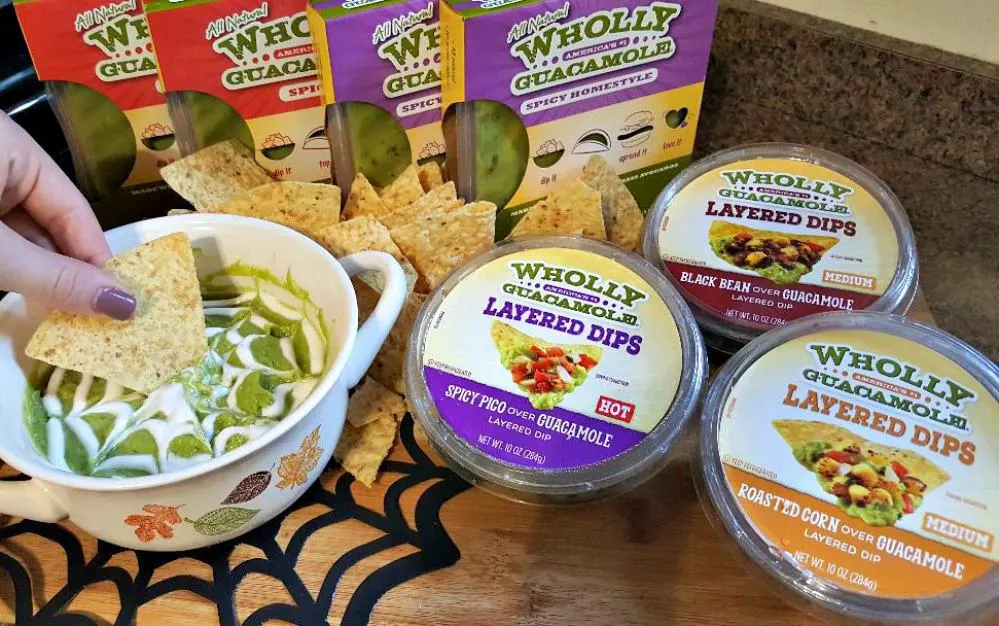 Wholly Guacamole: Where Flavor Meets Convenience and Wholesomeness
Indulging in the delectable goodness of guacamole has never been easier, thanks to Wholly Guacamole! This culinary marvel brings together the finest ingredients, ensuring a lip-smacking experience that's both delightful and convenient. No need to fuss over chopping avocados or blending seasonings – Wholly Guacamole's range of avocado dips are prepped and primed, ready to be savored whenever the craving strikes.
Say goodbye to artificial additives and preservatives, as Wholly Guacamole takes pride in delivering a truly authentic taste without compromising on quality. Hand-scooped and crafted with care, each bite embodies the natural essence of the ingredients. It's the kind of food that not only satisfies your taste buds but also puts your mind at ease knowing you're serving your loved ones something wholesome and nourishing.
For our rendition of this guacamole delight, we opted for the Classic Wholly Guacamole. Crafted with 100% Hass avocados, this dip is a testament to the art of perfect ripeness. Hand-scooped at the peak of freshness, it encapsulates the essence of avocado in its purest form. This flavor, the one that started it all, pays homage to the timeless appeal of traditional guacamole – a classic that's bound to win hearts.
So, why wait? Dive into a world of convenience, flavor, and wholesomeness with Wholly Guacamole. It's not just a dip; it's a culinary experience you'll cherish, and a choice you'll feel great about making for your family.
Wholly Guacamole Spider Web Dip: A Web of Flavorful Fun
Ingredients:
Tortilla Chips
8 oz. cream cheese
8 oz. salsa
1 tray of Wholly Guacamole (any variety)
3 Tbsp. Sour Cream
How to Make Wholly Guacamole Spider Web Dip:
Combine cream cheese and salsa in a blender or use a hand mixer to achieve a smooth consistency.
Spread the creamy mixture in a round serving dish, creating an even layer.
Gently layer Wholly Guacamole over the cream cheese blend.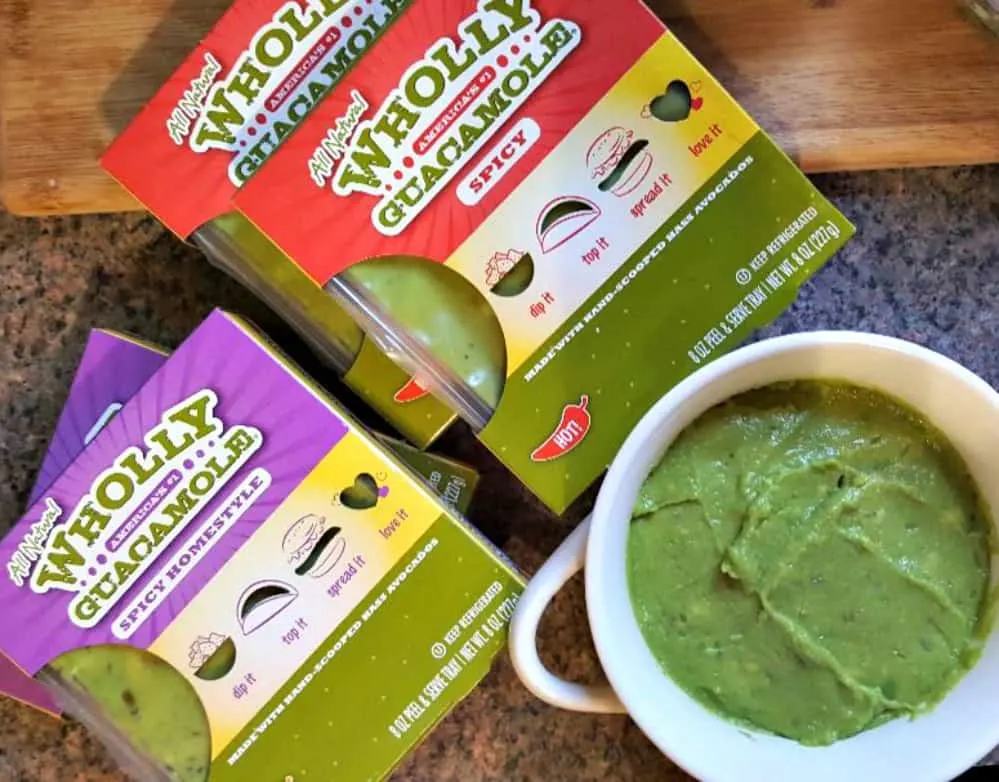 Fill a small sandwich bag with sour cream, then seal the bag.
Snip a tiny corner of the bag to create a piping hole.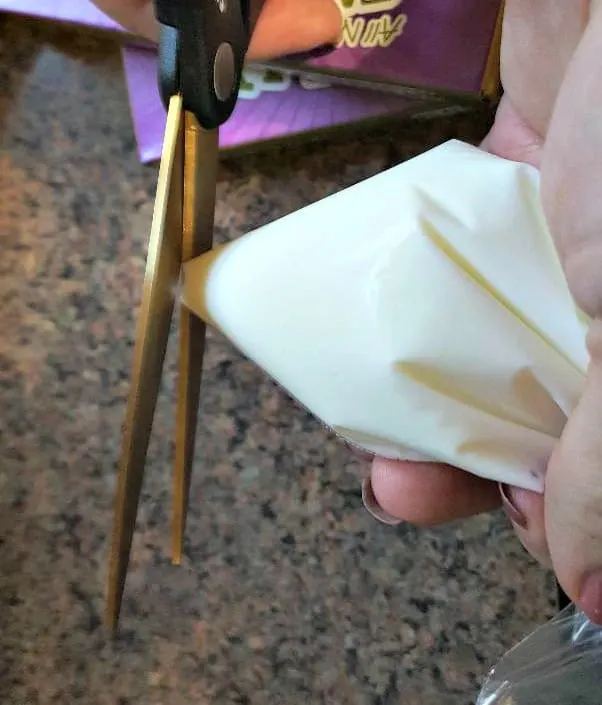 Pipe circles of sour cream over the guacamole, starting from the center and moving outward.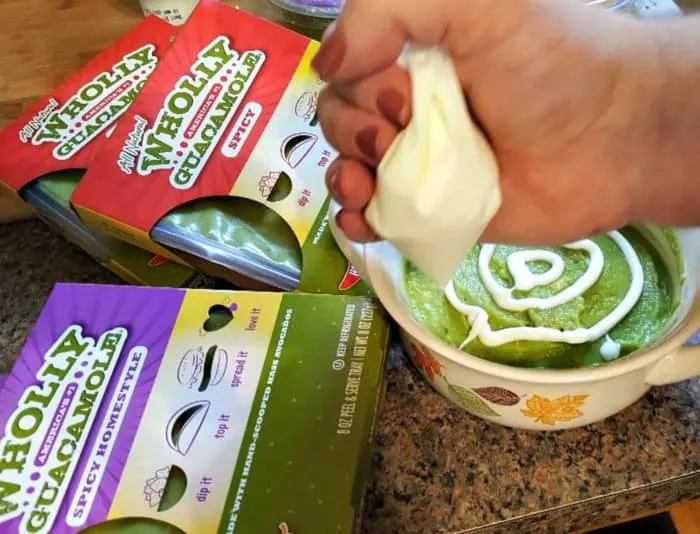 Use a knife tip to carefully drag through the sour cream circles, forming a captivating spider web design. Always start from the center and pull knife to outside edge of bowl.
Arrange tortilla chips around the dish for a delightful dipping experience.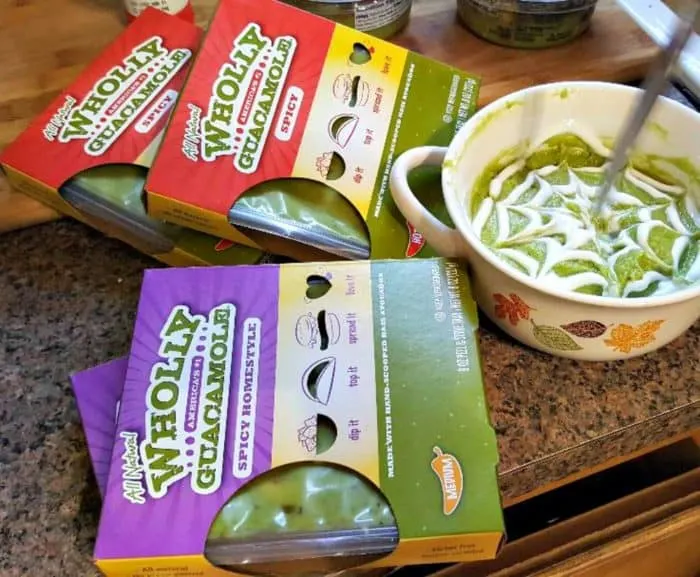 Serve with tortilla chips.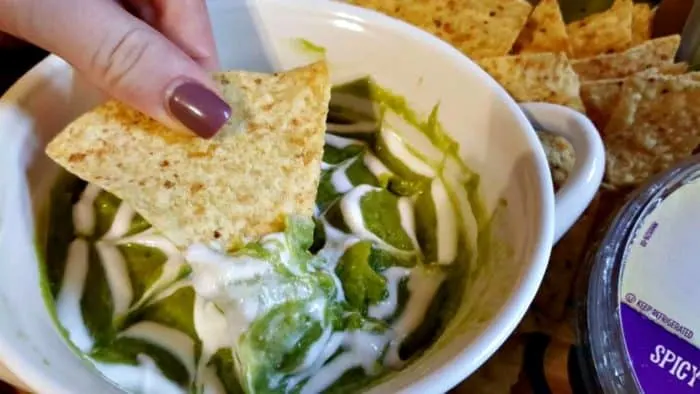 Get Caught in the Flavorful Web:
Say goodbye to complicated party prep and hello to the enchanting Wholly Guacamole Spider Web Dip! This recipe offers an effortless way to elevate your gathering with a deliciously themed dish. The creaminess of the blended cream cheese and salsa forms a delectable base, adorned with velvety Wholly Guacamole that takes it to the next level. The delicate sour cream spider web adds a touch of creativity, transforming your dip into a spooky masterpiece. Whether it's a Halloween bash or a casual get-together, this dip guarantees to be a crowd-pleaser that disappears as quickly as it's served.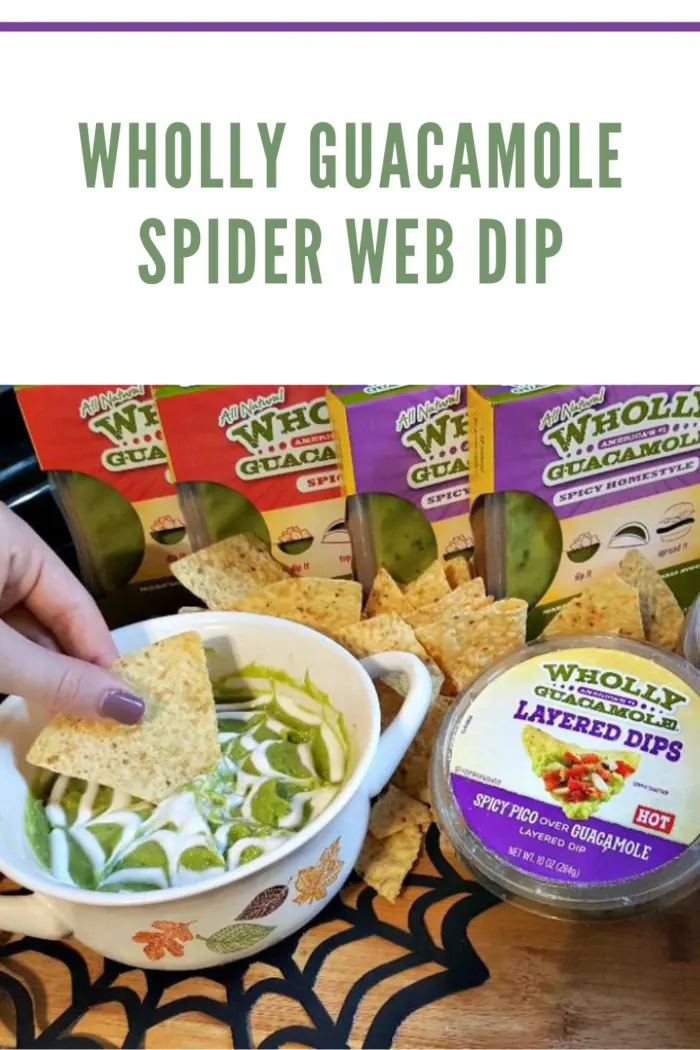 Wholly Guacamole: Beyond the Spider Web:
Indulgence knows no bounds with Wholly Guacamole! Discover a world of convenience and flavor with their extensive range of dips. No need to worry about avocados being too ripe or not ripe enough – Wholly Guacamole delivers perfect taste every time. Alongside the classic guacamole, explore their enticing Layered Dips collection. Dive into the richness of options like Guacamole & Spicy Pico Dip, Black Bean over Guacamole Dip, and Roasted Corn over Guacamole Dip, providing a tantalizing twist to your dipping experience.
FAQs for Wholly Guacamole:
Q: Can I use different flavors of Wholly Guacamole for the Spider Web Dip? A: Absolutely! Feel free to get creative and experiment with various flavors to suit your taste preferences. You can even make your own guacamole!
Q: How can I ensure a neat spider web design? A: Start by piping a small circle in the center and gradually work your way outward. Use a light touch while dragging the knife to achieve a clean, intricate design.
Q: Are the Layered Dips as delicious as they sound? A: Without a doubt! Wholly Guacamole's Layered Dips introduce an exciting texture and flavor dynamic, making them an irresistible addition to any occasion.
Spider Web Dip and Beyond: A Guacamole Extravaganza!
Wholly Guacamole has redefined convenience, bringing innovation and deliciousness straight to your table. From the enchanting Spider Web Dip to the enticing Layered Dips, your palate is in for a treat that's always ready to indulge. So, next time you're craving that rich and creamy guacamole experience, trust Wholly Guacamole to deliver satisfaction beyond measure.