Sponsored by Wonder Bread, this post is an ode to a timeless favorite—the peanut butter and pickle sandwich. This unique combination was introduced to my grandmother by a soldier nearly seven decades ago, and it has remained a beloved treat in our household ever since.
As I reminisce about my childhood, I can vividly picture the familiar sight of Wonder Bread in our kitchen. Wonder Bread, an iconic brand that has stood the test of time for over 90 years, holds a special place in my heart. Its softness and delightful taste made it a staple in our home. I remember my best friend dipping it into her chocolate milk while we eagerly watched General Hospital.
Over the years, Wonder Bread has continued to evolve, offering more than just the classic white loaf. The recognizable polka dots on the packaging now represent over 20 different varieties, catering to the diverse preferences of consumers. One recent addition to the Wonder Bread lineup is Smartwhite—a summer launch that combines the nutritional advantage with the same irresistible taste and texture I cherished as a child. With only 50 calories per slice, Smartwhite is free from high fructose corn syrup and fortified with the fiber found in 100% whole wheat bread. Additionally, it provides the calcium equivalent of an 8-ounce glass of milk, making it a loaf that I can wholeheartedly embrace as a mom.
As the school year kicks into full swing, Wonder Bread remains a reliable companion for busy families like ours. Whether we're on the go or in need of a quick snack, Wonder Bread inspires us to create delicious and varied sandwiches that are perfect for lunchboxes or on-the-go munching.
At our house, the most requested sandwich by the kids is the classic peanut butter and pickle. Crafting this delightful treat is incredibly easy:
Start with two slices of Wonder Bread Smartwhite, providing the perfect canvas for your sandwich creation.
Generously spread a thick layer of peanut butter on one of the slices.
Pile on the pickles—we particularly enjoy Vlasic's garlic surfboards, although bread and butter chips are also a tasty option.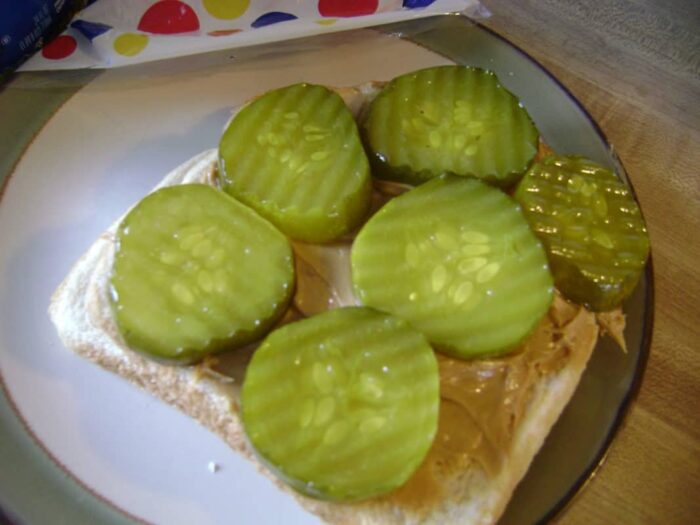 Ensure the pickles cover the peanut butter evenly, so that each bite offers a harmonious blend of salty and crunchy goodness.
Top it all off with the second slice of Wonder Bread Smartwhite.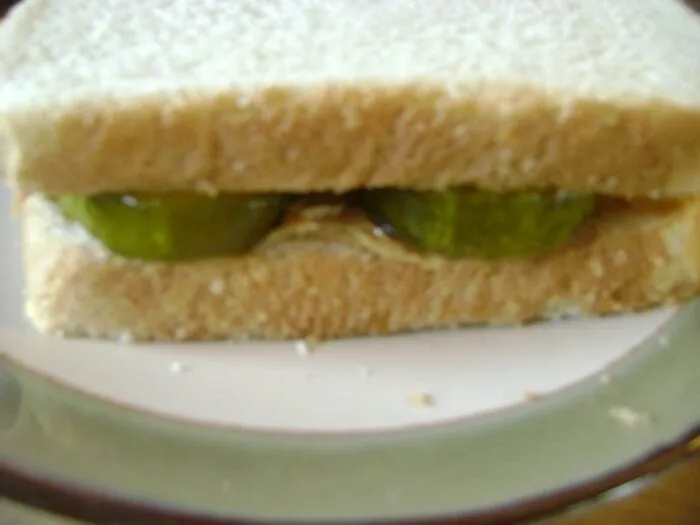 Now, sit back, relax, and indulge in the delightful flavors of this unique sandwich creation.
But Wonder Bread isn't just limited to sandwiches. With Wonder Bread, you can explore a world of culinary possibilities from the comfort of your own home. Why not try whipping up a delectable pear cobbler or experimenting with other creative dishes? The Wonder Bread website even offers a fun feature called The Sandwich Wonder-izer! This interactive app allows you to create your own sandwiches and explore their nutritional values. It's a delightful and educational experience, although be warned—it might make you realize just how much peanut butter you've been spreading on your sandwiches!
To stay updated on new products, exciting contests, and innovative applications, connect with Wonder Bread on Facebook and become part of their vibrant community.
In conclusion, Wonder Bread continues to deliver the same great taste that I remember from my childhood, while also providing better nutrition than I ever imagined. It's a brand that has effortlessly adapted to the changing times, capturing the hearts and taste buds of generations past, present, and hopefully future. So why not bring a loaf of Wonder Bread into your home and embark on a delicious adventure of flavor and nostalgia?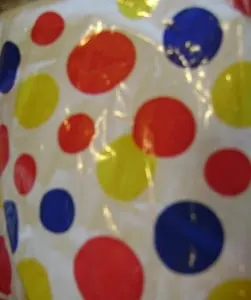 Wonder Bread: Elevate Lunch and Snack Time!
Here are some tips to elevate your lunch and snack time using Wonder Bread:
Creative Sandwiches: Wonder Bread provides a blank canvas for imaginative sandwiches. Experiment with different combinations of fillings, such as lean proteins, fresh vegetables, and flavorful spreads. Add a twist to classic favorites or try unique flavor pairings for a delightful and satisfying meal.
Toasted Delights: Toasting Wonder Bread adds a delicious crunch and enhances the flavors. Create open-faced sandwiches or top toasted slices with avocado, hummus, or your favorite spreads for a quick and nutritious snack.
Mini Sliders: Cut Wonder Bread into smaller squares or circles to make mini sliders. These bite-sized treats are perfect for parties, kids' lunches, or a fun snack option. Fill them with a variety of ingredients like cheese, deli meats, and veggies for a burst of flavor in every bite.
Homemade Croutons: Wonder Bread can easily be transformed into homemade croutons. Simply cube the bread, toss it in olive oil, sprinkle with your favorite herbs and seasonings, then bake until golden and crispy. Use these flavorful croutons to top salads or soups for an extra crunch.
Sweet Treats: Wonder Bread isn't just for savory creations. Get creative with sweet treats using Wonder Bread as a base. Try making French toast, bread pudding, or even bread-based desserts like bread and butter pudding for a delightful indulgence.
Dippers and Dips: Cut Wonder Bread into strips or shapes and pair them with healthy dips like hummus, salsa, or Greek yogurt-based spreads. These dippers make for a satisfying and nutritious snack option.
Grilled Sandwiches: Take your sandwich game to the next level by making grilled sandwiches with Wonder Bread. Use a panini press or a stovetop skillet to create a warm and crispy sandwich with melted cheese and flavorful fillings.
Remember, Wonder Bread's versatility allows you to explore endless possibilities. Let your creativity soar and enjoy the process of making wholesome and delicious meals and snacks with Wonder Bread as your trusty companion.
About Wonder Bread:
Wonder Bread is an iconic American brand of bread that has been a staple in households for over 90 years. It was first introduced in 1921 by Taggart Baking Company, based in Indianapolis, Indiana. The bread became known for its softness, light texture, and distinct red, yellow, and blue polka dots on its packaging.
One of the key factors that set Wonder Bread apart was its unique baking process. The bread was baked using a "continuous baking" method, which involved using pans on a conveyor belt and passing through a series of ovens. This allowed for consistent and efficient production of soft and fluffy loaves.
Wonder Bread quickly gained popularity and became a symbol of convenience and affordability. It became a household name across the United States and was embraced by families as a versatile and tasty option for sandwiches, toast, and other bread-based recipes.
Over the years, Wonder Bread has expanded its product line to offer a variety of bread options to cater to different tastes and preferences. While the classic white bread remains a favorite, Wonder Bread now offers whole wheat, multigrain, and specialty bread varieties to meet the evolving needs of consumers.
In addition to its traditional loaves, Wonder Bread has introduced innovative products to meet changing dietary preferences. For example, they have launched Smartwhite, a bread variety that offers better nutrition while still delivering the softness and taste Wonder Bread is known for. Smartwhite is fortified with the fiber of 100% whole wheat bread and provides the calcium equivalent of an 8-ounce glass of milk. It is also free from high fructose corn syrup, making it a healthier choice for families.
Wonder Bread has not only been associated with sandwiches and toast but has also inspired creativity in the kitchen. Many people have discovered unique recipes and uses for Wonder Bread beyond the traditional sandwich, such as using it to make French toast, bread pudding, or even homemade croutons.
While Wonder Bread has faced some criticism over the years for its ingredients and nutritional value, the brand has made efforts to adapt to changing consumer demands. They have introduced healthier options and provided transparency about their ingredients and nutritional information.
Throughout its long history, Wonder Bread has remained a beloved and recognizable brand, evoking nostalgia for generations who have grown up enjoying its soft and delicious slices. Today, Wonder Bread continues to be a prominent presence in supermarkets and kitchens across the United States, offering a wide range of bread products that cater to the diverse preferences of consumers.
Disclosure of Material Connection: I received one or more of the products or services mentioned above for free in the hope that I would mention it on my blog. Regardless, I only recommend products or services I use personally and believe will be good for my readers. I am disclosing this in accordance with the Federal Trade Commission's 16 CFR, Part 255: "Guides Concerning the Use of Endorsements and Testimonials in Advertising.".