When you realize your teen's got a severe spending issue, it's a problem. This can lead to serious financial repercussions down the road and can mean serious problems for you now if you've got any financial ties to anything sensitive enough to affect your credit or bank account. There are a lot of ways, however, to work with your teen on their spending habit so that you're not going out of your way to dodge creditors and collectors every single month.
As it turns out, spending isn't the hardest thing to get a handle on.
Thanks to the wide availability of things like smartphones and the ubiquity of the Internet, there are more useful tools and services than ever before that can help you manage your cash flow and make sure you're not blowing a good portion of your income on things that you don't need.
Before credit is ruined
If your teen has unruly spending habits, we'll talk about some of the best strategies, services, and tools that you and your teen can use to make sure that spending doesn't get so bad that it'll ruin their credit before they ever really even have any.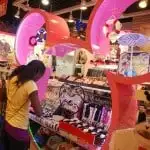 If your teen is spending your money, the first and probably most obvious step is simply to cut them off.
The first steps to good management money for young teenagers begin with how much of it you simply let them have.
It's important not to simply let your teen have an exorbitant allowance simply because they need to.
Learning the value of a dollar is important, and it starts early.
When your teen is getting a little more independent and has a job, spending habits can break out as that newly-found independence gets to be a little too much to handle.
Sometimes teens get a little carried away and get hooked on the instant gratification of simply buying something when and where they want to.
It happens.
You can help them break that habit, though, and one of the first ways to do that is accountability.
This is even easier with the advent of the Smartphone.
Especially if your teen's got a spending problem, they've likely got a Smartphone.
Well, why not install an app that will require them to log all of their transactions?
Plenty of apps will connect with a bank account or credit card and monitor transactions to give you spending reports and everything in between.
Seeing how much they spend can help your teen understand where all that money is going.
You can also show your teen how to use the Internet to seek out serious value.
Sites like FreeSamples.org are great for finding the things you need, and by teaching about shopping around, you can make sure your teen doesn't get too used to buying something simply because they want it.
There are many paths to frugality, and with the right strategies, you can get your teen down one of them early on in the game.