Sleep is essential for our well-being. Choosing the right bedding is important. This Luxear Cooling Comforter offers a night of sound sleep.
The temperature in the room has a lot to do with sleep.
Electricity is expensive, and we also struggle with maintaining an even temperature.
Add to this formula night flashes and a memory foam mattress (memory foam creates heat), and staying cool while sleeping becomes an endless battle.
Luxear Arc Cooling Comforter is highly effective through all seasons in helping maintain a comfortable body temperature.
Previously I reviewed the Luxear Arc Cooling Blanket and Luxear Cooling Pillowcases.
The difference between the comforter and the blanket is the comforter offers two layers of insulation, while the blanket is a single layer.
The cooling comforter uses technology to balance the regulation of breathability and moisture-wicking.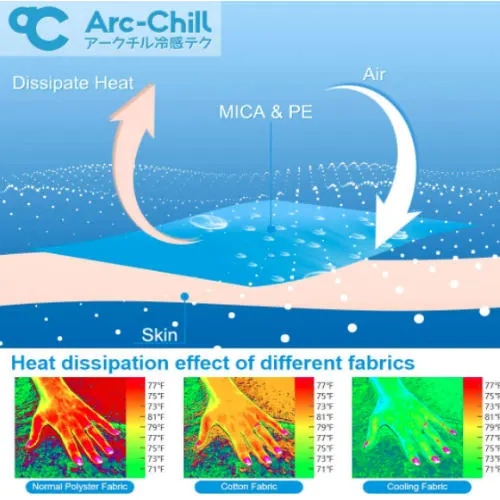 When the body is warm, it sweats to cool itself.
Sweat with moisture-wicking removes heat and cools the body.
In fact, this comforter decreases your body temperature by up to 5-degree (Celsius).
The moisture-wicking of the Luxear Cooling Comforter uses Japanese Q-Max 0.4 Arc-Chill Cooling Fibers.
These cooling fibers absorb more heat than standard fiber and provide a comfortable, cool experience.
The comforter also uses Invista Dacron fiber.
This three-dimensional hollow structure allows more airflow, making the comforter breathable.
Luxear Arc-Cooling Comforter is double-sided and lightweight.
It's ideal for all seasons, with one side utilizing cooling fibers and the reverse made from 100-percent cotton fabric.
This comforter offers single-needle quilting to secure the inner fiber filling so it doesn't shift when the blanket is used or washed.
Both sides are skin-friendly and luxuriously soft.
Color options are gray and blue.
It's lightweight, making it perfect for draping on a bed or wrapping around you while you chill to streaming television.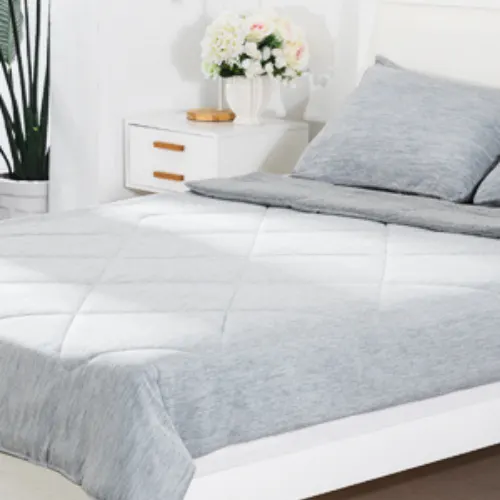 This comforter is also machine washable, though air-drying is recommended.
Are you ready for a good night's sleep?
Get your Luxear Cooling Comforter from Amazon and save 5% by entering discount code: 5YREOSXW at check out.
Hurry discount ends 12-31-2022 .
---
Disclosure: I was sent the Luxear Arc-chill cooling comforter for the purposes of this review.