Being a parent to any child comes with an assortment of complications and challenges. Even if you end up with the most well-behaved child on the planet, your life is still going to be drastically altered. Many of the changes you face will be welcome new adventures to take on. However, others can wear you down. All parents look for ways to make life easier and more manageable. Finding an appropriate life hack for raising your child can be a delight.
There are many life hacks for parents of fully-abled children and children dealing with cerebral palsy. What hacks work for you will depend upon your unique situation. Here we have compiled some of the best life hacks for parents of babies with cerebral palsy to help improve their lives and their children's lives hopefully.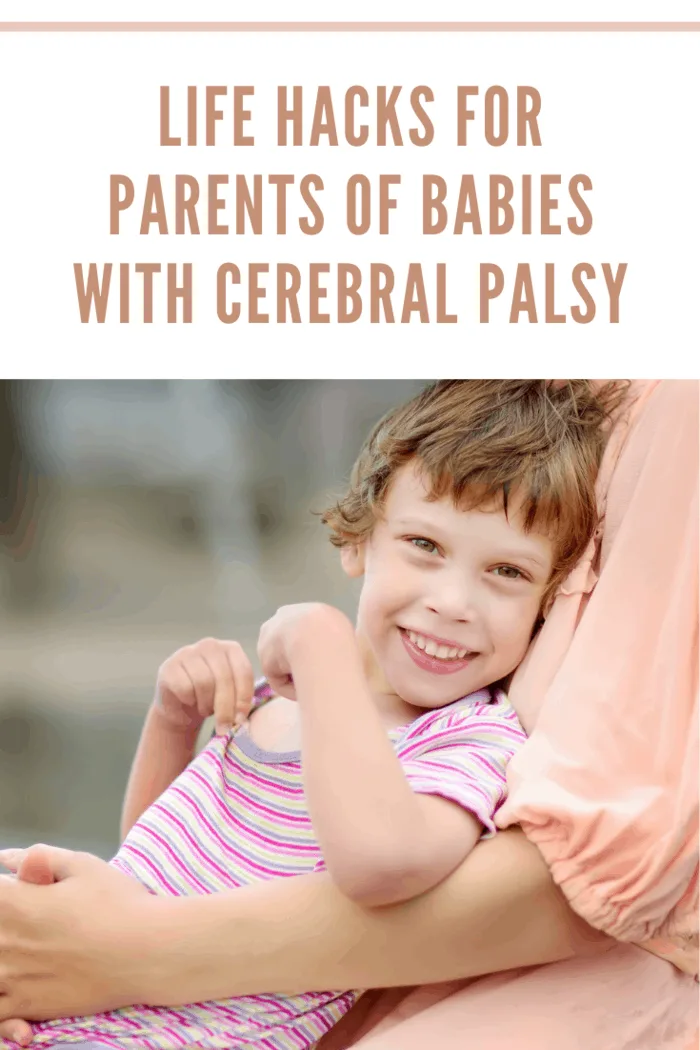 Creating an All-Purpose Guidebook
When you have a child with moderate to severe cerebral palsy, you are going to want to create a folder that has all of the information about their condition that you have. Include information about all things, from medications to likes and dislikes to tips for care. Your guidebook will grow and become more comprehensive as your child ages and is particularly helpful if your child is nonverbal.
Anyone from hospital staff to friends or family who help care for your child can benefit from a handy guide they can reference whenever needed.
Learn to Sew
Or reach out to someone who already knows how. Many children with cerebral palsy struggle with standard clothing. While some clothing companies have begun to sell clothing designed for people with cerebral palsy and other limiting conditions, options tend to be limited and expensive. If you know how to sew or know someone who does, buying regular clothing and adapting it to fit your child's needs is a much better option.
Keep Your Child Entertained
As your child gets older, they will discover the things they enjoy and will communicate their likes and dislikes to you in one way or another. A child with moderate to severe cerebral palsy can find many things frustrating. Helping them achieve as much independence as possible and keep themselves entertained can go a long way in improving their happiness and yours.
Always have the movies or music your child enjoys on hand, especially during long car rides to different therapists scattered throughout the region. Those trips can be difficult enough without your child upset in the back.
Many children with cerebral palsy have difficulty sleeping. When they can't sleep well, they often have to stare quietly into space or wake someone else up. Providing your child with another choice can not only keep them from being bored on a restless night but can help you to get the sleep you need.
Setting your child up with a Kids Netflix account, where they can watch age-appropriate movies or TV shows when they can't get back to bed can be a huge blessing for everyone in the household.
Make Friends With Other Parents of Children With Cerebral Palsy
One of the greatest resources for parents of children with cerebral palsy is other parents in the same position. The cerebral palsy community tends to be a rather tight-knit one. There are many opportunities for you to meet other parents either in the waiting room of a doctor or physical therapist's office or through online forums.
Even in cases where your children are dealing with different types of cerebral palsy, you will likely find that you face many of the same situations and dilemmas. You can exchange solutions to common problems and have a reciprocal relationship where you make life easier for their family and they make life easier for yours.
Financial Compensation
When you have a child with cerebral palsy, you will face many associated costs that will last a lifetime. To best provide your child with the life they deserve and get them the adaptive technology they need to thrive, you will need considerable financial means.
In cases where your child suffered birth injuries caused by a doctor's negligence, you have the right to sue for compensation. The costs of raising a child with cerebral palsy can be astronomically higher than the expenses of raising a fully-abled child. Parents should not have to suffer the financial burden when doctor's errors lead to this complication. Talk to a birth injury lawyer about your options for getting the money your child deserves.