The reviewer has been compensated in the form of a Best Buy Gift Card and/or received the product/service at a reduced price or for free.
There are so many distractions on the road today. I see cell phones too often in the driver's hand. The radio and all those stations. Other drivers, and so much more. Taking the seat behind the wheel comes with responsibility. You are in charge. You have to pay attention to yourself, and for others. Uniden R7 radar detector can help you with that responsibility.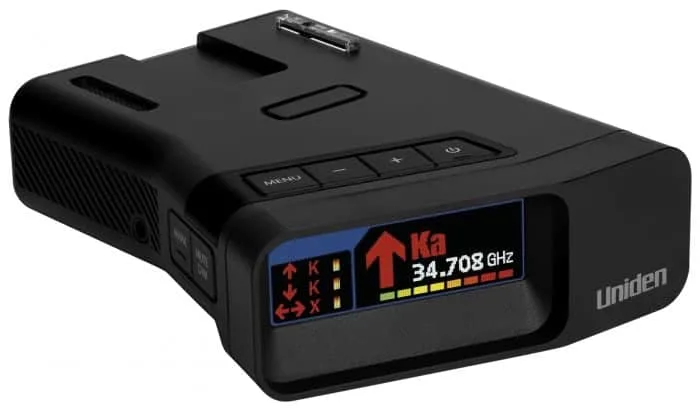 Safer Driving with the Uniden R7 Radar Detector: Monitor Your Speed
The Uniden R7 radar detector allows you to set a maximum speed. Should you go above the speed you set, an alert will sound. It's a great way to keep yourself in check. The voice notification and MAX speed warning system will allow you to know right away when you are exceeding the set speed. You will be able to hear when you exceed the preset speed without taking your eyes off the road. This will enable you to maintain a safe driving speed.
Safer Driving with the Uniden R7 Radar Detector: Directional Arrows and Sensitivity
The Uniden R7 radar detector features directional arrows and is able to indicate the direction the signal is coming from; up to 4 signals at one time. It gives you notice so you can move to a different lane to safely keep other drivers who may have an emergency on the side of the road.
Keep your focus on the road ahead, and gather information quickly from the large screen.
The Uniden R7 radar detection offers long-range detection with high sensitivity on all conventional and instant-on radar bands. It also has a K-Filter and Ka-Filter which filter noise from the K and Ka bands to prevent false detections.
Take your responsibility as a driver seriously and invest in the Uniden R7 Radar Detector. It's like having another set of eyes so yours can say focused on the road.
You can purchase the Uniden R7 Radar detector at Best Buy!