As parents, one of the very priorities that you may have is building a healthy bond with your baby.
Especially so if you're the mother.
Yes, it's true that you've already developed a good bond with your baby even before the baby is born.
But, this doesn't ultimately mean that when they're born, you'll no longer have to work on this.
Even while the baby is in your womb, he or she will already be able to recognize your voice.
Upon birth, your scent and comfort are also one of the most basic needs (apart from milk) that they'll be looking for from you.
A healthy bond with your baby benefits not only you but your baby as well. Here are tips and tricks as to how to strengthen your bond with your baby:

Key Ways To Promote A Good Healthy Bond With Your Baby
Always Respond To The Cry Or Needs Of Your Baby
While many parents might tell you that responding to your baby's cries all the time will actually make them spoiled, this kind of notion is false.
When you respond to your baby's cries, you're promoting a healthy bond with your baby.
You're teaching your baby also that they can trust you enough that when they need you, you're there.
When you build this sense of trust in your babies, you're making them independent.
This is because they know that as they grow up, they always have a secure relationship to bank on, or to fall back on, which is the love from their mother.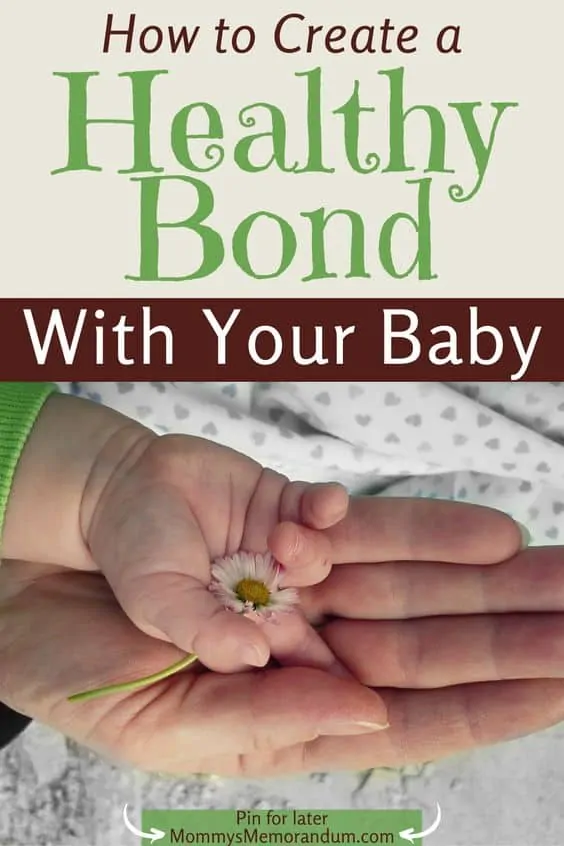 Be Involved In Your Baby's Playtime
As your child's primary caregiver, it's not just your duty to be involved in the dirty work of caring for a baby.
The feeding, the bathing, the cleaning of poopoo, and all that.
Especially when your baby starts to play a little bit more (usually a part of a typical 4-month-old development (Pathways)), it's also up to you to be more involved in your baby's playtime.
At this time, play is still simple.
And it won't take much time and effort from you as well.
All you've got to do is to be there in the little things.
For instance:
Cheer your baby on as they roll over.
Start reading simple books to your baby.
Stay inside the play fence and play with simple, soft toys.
Hold him and smile at him.
Make bath time fun and less stressful.
Your baby must see that you're involved in his life.
Before he ventures out into the big world to make friends in school, he has already created that bond of friendship first with his parents.
Understand Your Baby's Cues
Baby meltdowns can be avoided if you start to understand and realize the cues or signals of your baby.
For each baby, this is going to be different.
So, there's no hard and fast rule for you to follow.
But, when you've been with your baby the entire time, these signals are easy for you to take cues from.
When you notice this, you'll be more responsive to their cries before they start crying even more.
For instance, does your baby make that specific facial expression when they're on the way to pooping?
Or does your baby start to get fussy when they're hungry?
These are cues for you to take notice of.
When you do, you'll enjoy the child-caring process even more because the bond between you and your baby is happier and more positive.
Learn more about the cues and signals that babies start to give, especially from around four months, through this video:
Be Very Affectionate To Your Baby
This section might be difficult, especially when you're tired.
Or, when you finally sit down, your baby starts to have that big meltdown.
But, when you can, take a few seconds to breathe deeply.
Calm down.
By the time you face your baby, you've got to be as affectionate as possible.
Remember, babies are growing individuals and don't quite understand what's going on in their bodies, too.
They can't talk or express themselves when they're in pain.
All they know is that they need you because you're all they have.
You're their world.
Shower your baby with coos, hugs, and kisses.
From then on, you will surely have a better and healthier bond with your baby (Kids Health).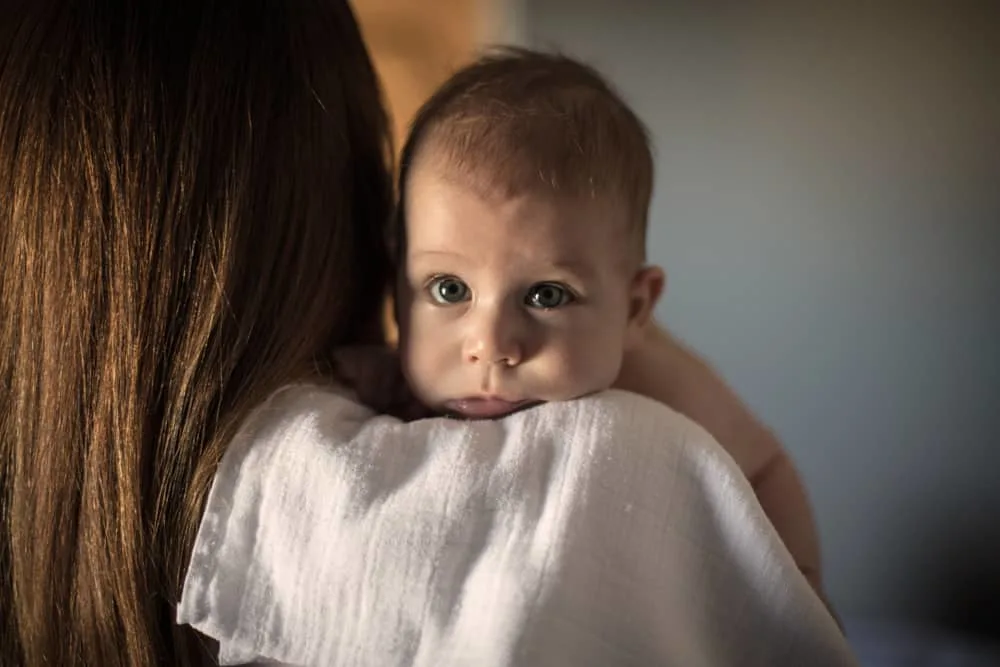 Conclusion
You are the primary caretaker of your child, specifically the mother.
Hence, it's expected that you have one of the most critical roles to play out of all the many people in the lives of your baby.
This is limited not just to the provision of love and care, but it also has to do with the security and relationship you build with each other.
Your baby will look for you, and he has to know that you're always there.
How you react to each other forms the foundation of how your baby will respond to and form relationships later in life.
It's up to you to make this positive mark.