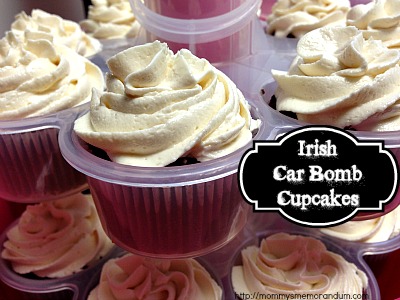 These Irish Car Bomb Cupcakes are named after the drink where Whiskey floats on top of Irish Cream in a shot glass. There's no banging this cupcake. This recipe takes the drink's Irish ingredients: Guinness stout (in the cupcake), Baileys Irish Cream in the frosting, and Irish Whiskey in the decadent filling.
Some bizarre alchemy, the result is the taste of creamy chocolate milk. Who doesn't want to be slingin' that all day at work? I heard that it's "socially unacceptable" so, we created these cupcakes as a substitute. After all, who doesn't want to eat cupcakes all day?
The Irish Car Bomb cocktail was created by Charles Oat, the owner at Wilson's Saloon in Norwich, Connecticut, in 1979, says eater.com.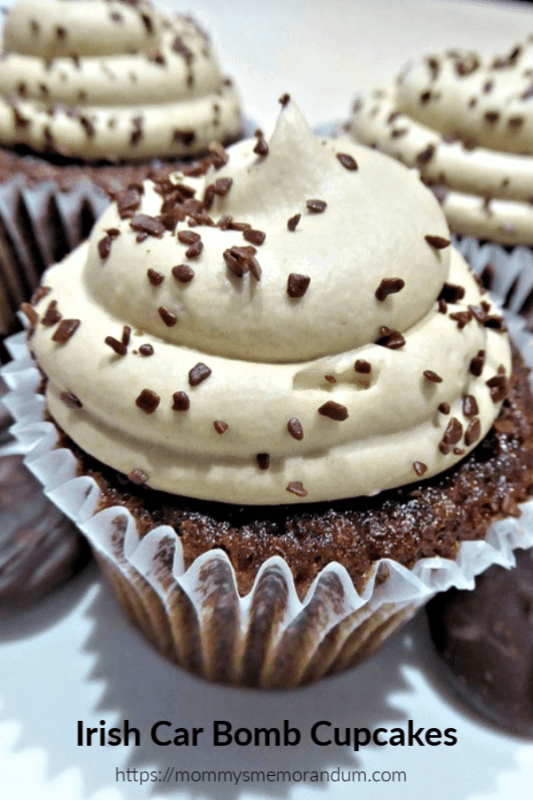 Yes, some alcohol bakes off in the oven, but a fair amount remains.
Note: The buttercream frosting requires no heat, so all the alcohol in the Irish Cream is there-Enjoy!
Irish Car Bomb Cupcake Ingredients: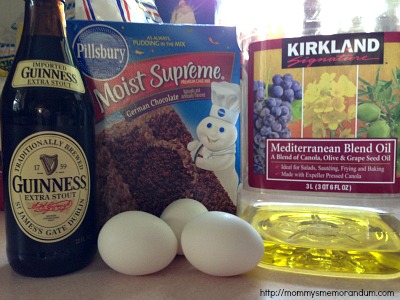 1 box German chocolate cake mix
1 bottle Guinness beer
1/3 cup oil
3 eggs
Irish Car Bomb Cupcakes Directions:
Preheat oven to 335 degrees.

Combine cake mix, beer, and oil.
Slowly add eggs, one at a time, while mixing. Mix until well blended. Divide into 24 cupcake liners.
Bake 20 minutes or until centers are set, and the cake bounces back when touched.
Cool on wire rack.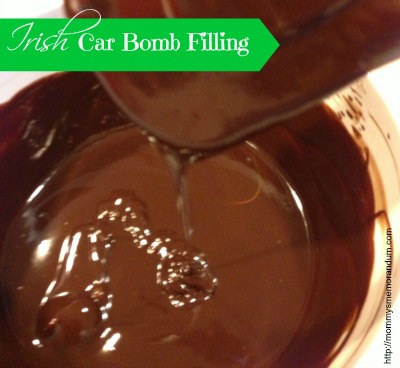 Meanwhile, make
Irish Car Bomb Filling
.
Using cupcake corer (or apple corer), remove the centers (without going all the way down to the bottoms) of the cupcakes.
Fill holes of the cupcake with Irish Car Bomb Filling.
The finishing touch?

Frost each Irish Car Bomb Cupcake with Bailey's Irish Cream Frosting
One bite, and I think you'll agree. It's all the best flavors in one little bite. You'll want to keep going back for more. You're going to drool when you taste the deep, intense chocolate flavor with a hint of malt. It's moist. It's rich. It complements the flavors.
Don't just make these for St. Patrick's Day, and you're going to want these Guinness cupcakes all year long.