Chicken is versatile. It offers a great grab-and-go protein option, to help fuel your body and the brain. This is an easy way to prepare chicken and once you have the chicken cooked,
It can be used to make a Chicken Caesar Salad. The options don't just stop with this recipe.
Cooked chicken can be shredded. It can be diced. It can be used to top salads, pasta, or mixed into soups. Top it with Guacamole, stir it into the Cheese Sauce recipe, or fill tortilla shells with it. Don't get in the rut that chicken is boring. It is truly something that is a staple dish with
Endless possibilities; include it on your menu each week.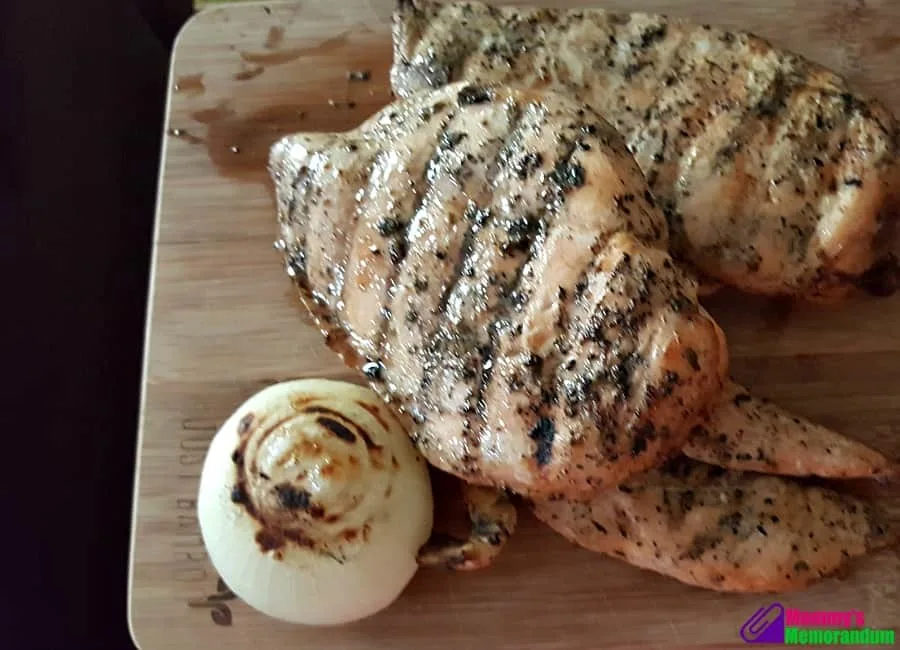 To get the grill lines, I preheat the grill for at least 15 minutes on high with the lid closed. I rub the finished chicken with olive oil and place on the grill and let it sear. It's optional and totally for aesthetics.
Serves 3
Prep Time: 3 minutes
Function and Time: Poultry 5-minutes
Cook Time: 15 minutes
Release Method + Time: Quick Release
Total Time: 18 minutes
Instant Pot Chicken Breasts Ingredients:
3 boneless, skinless chicken breasts
1 clove garlic, peeled and minced (optional)
¼ tsp ground black pepper
½ tsp salt
2/3 cup water or chicken broth
Instant Pot Chicken Breasts Recipe Directions:
Prepare ingredients: Season chicken with salt and pepper. Add all ingredients to the Instant Pot.
Lock the Lid and Set the Time. Place the lid on the Instant Pot and lock it into place. Turn the valve to the "sealing" position. Press Poultry and adjust the time to 5-minutes.
Quick Release. When timer beeps, Quick Release; keeping hands and face away from the steam and remove chicken.
A great way to use the cooked chicken breast is in this Chicken Caesar Salad Recipe.
When you're finished, why not give your Instant Pot a deep clean with this guide.