The grief of a parent who has lost a child is unlike any other grief in the world. If you're coping with the loss of a child, take comfort in these words.
There is nothing on earth more devastating and tragic than the loss of a child.
The grief that a parent feels when their child is no longer living is unbearable and even after much time has passed, the pain never completely disappears.
Whether you lose a child in infancy, childhood, or even in adulthood, you will almost certainly find it impossible to cope.
However, some things grieving parents can do to move forward and work through their emotions during the difficult days, months, and years following the death of their child.
Read on to learn more about losing a child and how you can begin the healing process.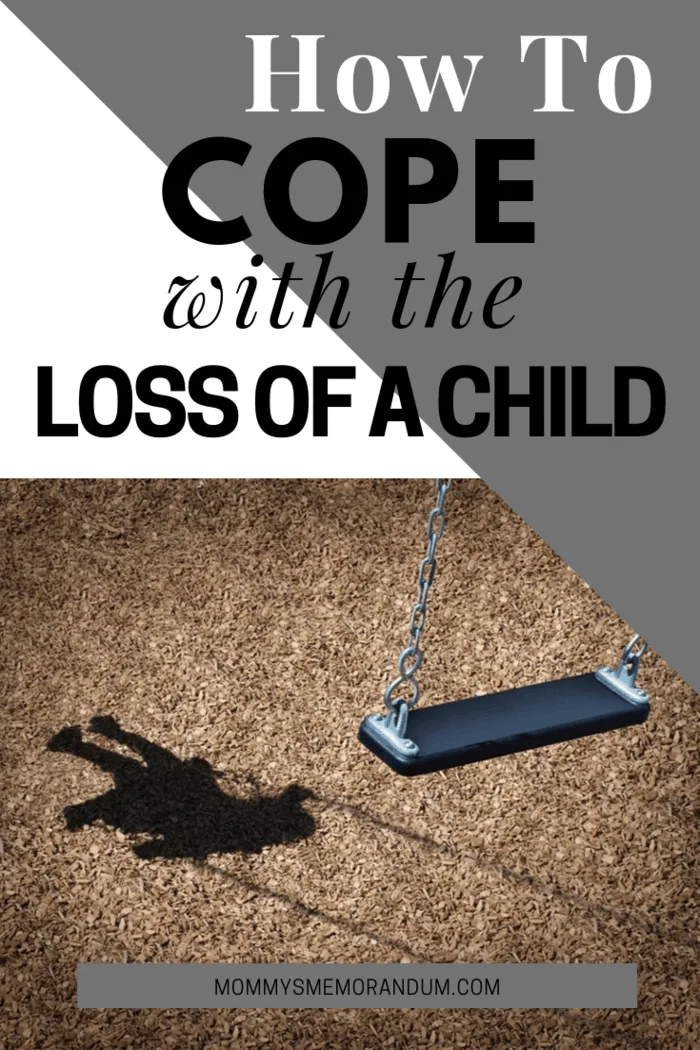 In the Arms of an Angel: Coping With the Loss of a Child
You Are Not Alone
Sadly, children die in the United States every single day.
The infant mortality rate for our country in 2017 was 5.8 deaths per 1,000 live births (CDC).
According to the Centers for Disease Control and Prevention (CDC), over 20,000 children (NPR) between the ages of one and nineteen die in the USA yearly, too.
There are no figures to know how many people over nineteen die while their parents are still living. Still, because today, the average life expectancy (CDC) for Americans is 78, chances are that number is quite high as well.
Although everyone's struggle is their own and theirs alone, it is somewhat comforting to know that the loss of a child happens to so many others, too.
Many parents are suffering and grieving; if you have lost a child, you are not alone.
Things to Know When You've Lost a Child
There are several things that parents who have lost children find to be true and universal.
Mourning is Eternal
First, know that this is not something you will ever get over.
You will miss your son or daughter every day for the rest of your life.
Holidays and birthdays will always be challenging, and you will be conscious of milestones passing you by.
If your child were young when he or she passed, there would never be a high school graduation, you would never celebrate a wedding, and you will never get to meet the potential grandchild he or she may have produced.
This is heart-wrenching and hard to grasp and accept, but your child's death will be with you forever.
Making Connections
Second, you will automatically develop a strong connection with other parents who have also experienced the death of a child.
This is a sad thing to have in common with someone, but the relationships you develop with these people will greatly support you, and they will understand you in a way that others never will.
Reach out to these people and hold on tight to them.
The support they can offer you is invaluable, and you will need it.
Pain and Joy
Memories will be painful much of the time.
However, in time, they will also be the source of much joy.
Although you will replay every moment you spent with your child in your mind for many years, at some point, these memories will not immediately result in tears.
When you look back at the happy times you shared with your son or daughter, you will be able to smile and perhaps even laugh.
It may be hard to imagine this at first, but the time will come.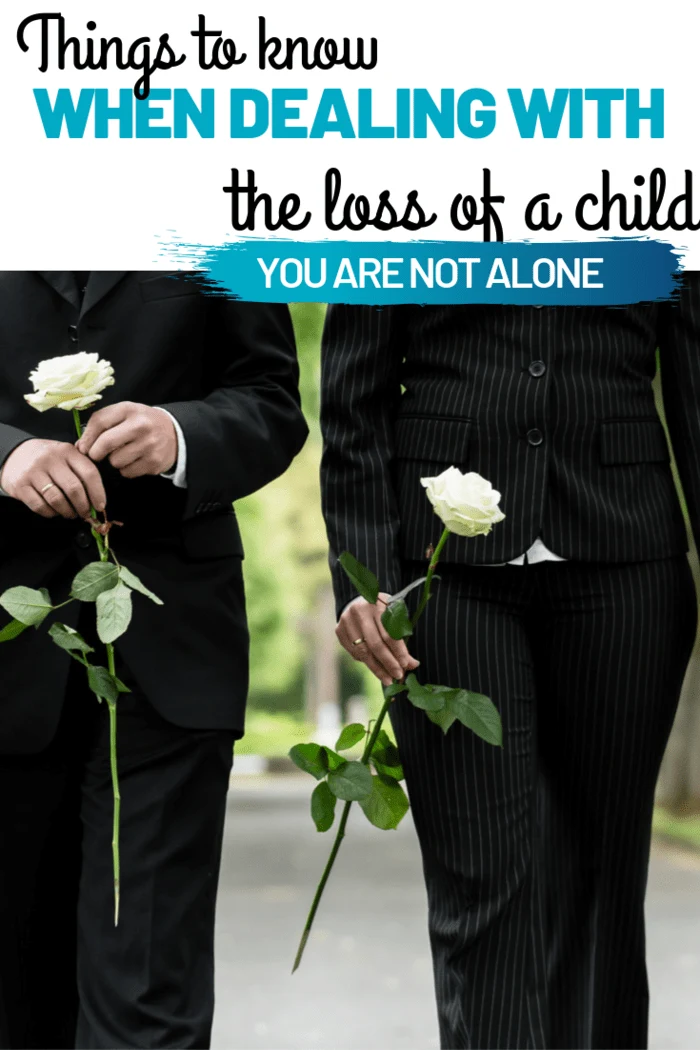 How to Cope With the Loss of a Child
Although you will never get over the loss of a child, there are things you can do to help you get through each day in the beginning.
With that said, there is no "normal" endpoint to finish your grieving.
You will likely be grieving as long as you live.
You may have an immense grief relapse ten or twenty years from now; be ready for it and prepared to deal with it when it arises.
See a Therapist
Many people are hesitant to see a professional therapist under any circumstances.
This is unfortunate because they are trained to help people through difficult times.
Seeing a therapist about your loss is crucial.
He or she will listen to you without judgment and give you strategies to deal with your grief healthily.
Join a Support Group
The experts at Love to Know share that Grief support groups can be more helpful than anyone can imagine before they need one.
Being surrounded by other people suffering for the same reasons as you can help remind you that you are not alone and that life does go on after the death of a child.
Journaling
The HuffPost says journaling benefits our mental, emotional, and physical health in many ways.
Writing down your thoughts and emotions will help you work through them and serve as a cathartic, emotional release.
Meditation
If you haven't meditated before, there is no time like the present to get started.
Meditation can help immensely with parents who are struggling with grief. It can help by teaching you to focus your mind and to keep you from getting stuck in cycles of negative thoughts.
Talk About Him or Her
Although sometimes it's difficult to talk about the child you lost, sometimes you will want to talk about him or her at length.
When the mood strikes you, please don't hold it in.
Find loved ones who will lend a listening ear when you need one, and be prepared to cry it out. It will help.
Get Justice
If the death of your son or daughter was due to someone's negligence, getting justice will be a big help to you.
If you can pursue legal or financial retribution, do it. It's not about the money or the punishment, but you will feel better knowing that justice has been served in your child's name.
Healing Will Come
You will never get over the loss of a child, but you will begin to heal in time.
Remember that life is for the living, and your son or daughter would want you to be happy and encourage you to go on with your life.
You will always grieve, but in time, you will be able to look back fondly on your child's life. It's what he or she would want. Good luck.
If you want to read more about parenting, life, and the ups and downs of being a mom, check out the rest of our site.