Children move through the development stages so fast. One day they're learning how to walk and talk. The next, they're graduating middle school. Before you know it, they're young adults confronted with a variety of tests.
According to the National Center for Education Statistics, 4.1 million high school freshmen will start school.
Entering high school is both exciting and nerve-racking. One of the best parts of high school is the social life. Getting involved in clubs, sports, and extracurricular activities helps a student grow.
If your freshman is nervous about attending a homecoming dance, don't worry. We've compiled helpful homecoming tips to help ease your nerves and your kids' too. Because getting ready for Homecoming is a process.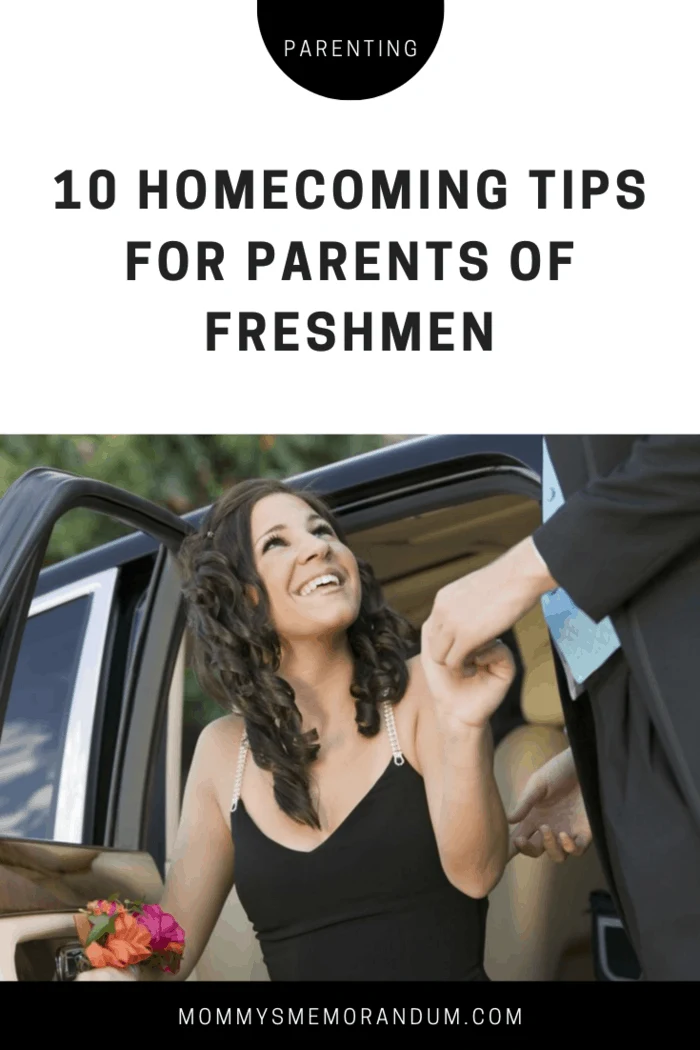 Ten Homecoming Tips
When it comes to preparing for Homecoming, the sooner you begin, the better. Whether this is your first Homecoming or third, getting your teen camera ready can take some trial and error.
No need to worry. Sit back and read through tips to help make this an experience you and your teen will remember.
1. Encourage Your Child To Attend
Some kids get thrilled with the idea of going to a formal dance. It's an excellent opportunity to dress up and look beautiful. But for other teens, it's an anxiety-inducing event that they'd rather hide from until the end of time.
If your child falls into the second category, no worries, no one gets forced to attend a homecoming dance. However, you could encourage them to go to see what it's like.
Try sharing stories of your homecoming experiences, good or bad.
But remember, it's their decision, so if they don't want to go freshman year, there's always next year.
2. Console Them If They Don't Get a Date
When your teen decides to attend the homecoming dance, the task of finding a date might overwhelm them. The tradition of attending a dance with a partner is fading away. More teens are opting to go in a group with friends.
If your son or daughter becomes upset because they don't have a special someone to accompany them, it's okay. Talk to them about going with a BFF.
They may end up enjoying themselves more in a group because it takes the pressure off the one-on-one.
3. Create a Budget for the Dance
Not everyone's financial situation is the same. Teens should learn early on that money gets earned and to be appreciated. When your freshman wants to attend Homecoming, it's essential to discuss the cost.
Many parents struggle to set boundaries on a budget. But with the economy continuing to drag, some people don't have the money.
Sit down with your kid and talk. List what a necessity is and what is a want.
Tickets are needed for entrance to the event. Some schools charge, but some may not. Find out the ticket price ahead of time before planning anything else.
What your son or daughter is going to wear is critical. Homecoming is a formal event, so jeans and sneakers aren't usually acceptable.
A nice shirt and pants with dress shoes will work for your son. A lovely dress with pretty, comfy dancing shoes is great for your daughter.
Hair and make-up should be considered. A trip to the barbershop or the hair salon could up your budget, but it's also a necessity. Make-up can be done at home or the salon if they have a homecoming special.
Transportation is another concern. If it's within your budget, think about hiring a service.
4. Review Consequences for Actions
Teens live on social media and their cell phones. They don't understand that some things are inappropriate for the internet.
Discuss the consequences of posting pictures and videos of underage drinking, nudity, drug use, and sexual activity.
Some parents don't believe their adolescents would engage in this type of behavior. But the reality is they don't have to engage in it to get into trouble. Filming it and posting it can lead to pain.
Review what not to share on social media, drinking, bullying, drugs, sexual activity, etc.
5. Discuss Curfew
When it comes to dances, you want to make sure your teen knows what time the night ends.
Your kid may get invited to a party after the Dance. Make sure you know the address of the party and whether the parents will be home. Don't feel bad if you say no. Your teen's safety is more important than going to a party.
If your kid is spending the night over at a friend's house after the Dance, gets the address, contact number and communicate with the parents before the Dance.
Some parents may not feel comfortable allowing a sleep-over unless they know the parents well.
6. Secure a Ride
Transportation to and from the Dance is essential. You may not want your kids walking to the Dance in evening attire. If you have to work and aren't able to transport them, all is not lost.
See if their friends' parents can pick them.
If hiring a limo is within your budget, this could be a sweet treat. A school event limo service could give you an excellent rate. Talk to your kids to see if their friends' parents want to chip in so they can all ride together.
7. Develop a Plan
Discuss a pick-up plan in case an emergency arises and your kid needs to leave early.
Create a phrase like "it's crowded in here" for them to text. This phrase lets you know help is needed, and you can discuss it later.
8. Find the Perfect Outfit
To save money, start looking for homecoming outfits as soon as possible. You may be able to find a bargain by searching online and in stores.
Try searching for the dress on online marketplaces. Some people have brand new merchandise hanging in their closets. A beautiful bargain may be a click away.
9. Have the Phone Numbers of Your Kid's Friends Parents
Parents should know the parents of their teen's friends. No parent should need to track down their kid. Sure, you can't be with your adolescent 24/7, but staying in contact with other adults watching your kids is crucial.
Having their full names, addresses, and phone numbers will make it easier to communicate if a situation ever happens.
10. Check-In With Your Kid
You don't want your kid to check their phone every ten minutes and find a text from you. But sending a friendly "how's it going" text isn't a nuisance.
It shows you care, and you have their back.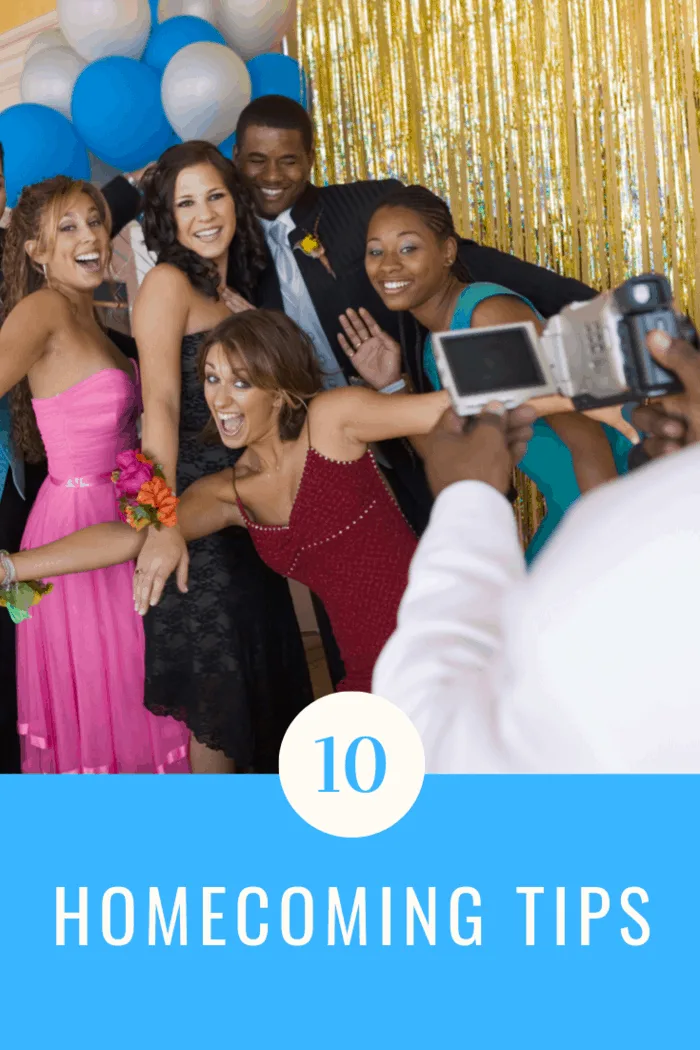 Now You're Ready
Homecoming is one of many high schools functions your teen will attend. Learning homecoming tips early on will save you future frustrations. But chatting with other parents might help you too.
To learn more helpful tips to keep you sane, please search our site for more articles.