Introducing the Perfect Blend of Refreshment: Homemade Iced Tea!
There's nothing quite like a tall glass of homemade iced tea to quench your thirst and invigorate your senses. Crafted with love and care, our homemade iced tea is the epitome of pure refreshment that will leave you craving every sip.
Start with your favorite tea leaves. Whether it's classic black tea, soothing green tea, or tantalizing herbal infusions, there's a flavor to suit every palate. Each batch is brewed to perfection, ensuring a rich and flavorful base that forms the heart of our homemade ice tea recipe.
But we don't stop there. Take your tea to the next level with the art of flavor infusion. Picture succulent slices of fresh fruit, aromatic herbs, or delicate floral notes dancing harmoniously in your glass. With our homemade iced tea, you can choose from a delightful array of flavors, from zesty citrus bursts to soothing lavender accents, creating a symphony of tastes that will enchant you.
And let's not forget about sweetness. We offer you the freedom to tailor your homemade iced tea to your desired level of sweetness. Add a hint of natural honey, or a touch of cane sugar, or embrace the pure unsweetened simplicity. The choice is yours, allowing you to personalize your drink just the way you like it.
Our homemade ice tea is a treat for your taste buds and a celebration of health and well-being. Packed with antioxidants and natural goodness, it's a guilt-free pleasure that will leave you feeling refreshed and revitalized. So, sip away and experience the perfect balance of flavor and nourishment.
Whether you're lounging on a sunny patio, hosting a gathering with friends, or simply seeking a moment of tranquility, our homemade iced tea is the ideal companion. It's a versatile beverage that effortlessly complements any occasion, adding a touch of sophistication and delight to every sip.
Indulge in the true taste of craftsmanship and enjoy the simple pleasures in life. Treat yourself to the goodness of homemade iced tea today and elevate your beverage experience to new heights.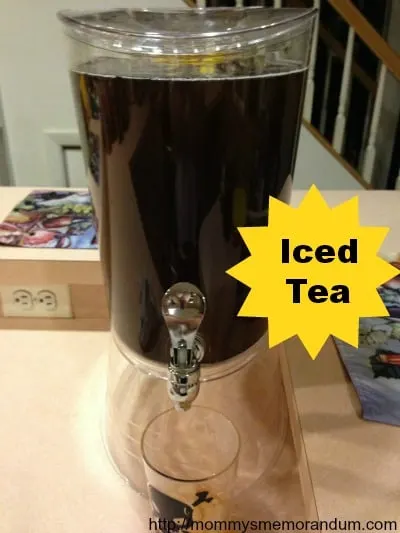 Homemade Iced Tea Recipe
To make one gallon of ice tea you will need:
8 bags of tea
3 gallons of water
How to make Simple Syrup:
Simple syrup was 1 cup of sugar per one cup of water- bring to a boil so that the sugar dissolves and then cool
3 cups simple syrup per gallon and 3 gallons of tea.
Fillyour glass with ice and it melted, so it was actually really perfect when served…Add more simple syrup according to taste.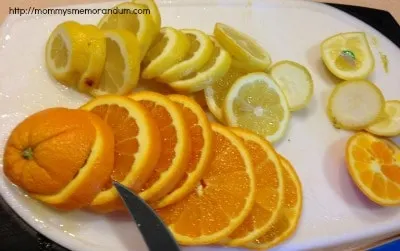 I garnished w/sliced oranges and lemons in the "infuser" inside the pitcher and served w/lime and lemon wedges…
For the tea- I usually use my Mr. Coffee Iced Tea pot… but for larger quantities- you bring the water to a boil, pour the water over the tea bags and let steep for 15-20 minutes. Over-steeping causes bitter tea, and boiling the tea bags in the water causes the tea to "burn"…