Vaping is rapidly becoming the preferred method of using nicotine. The same applies for taking CBD and – were legal to do so – enjoying cannabis. Vaping is inherently safer than smoking. The majority of carcinogens inhaled when smoking a cigarette are created by burning. With vaping, there is no inflammation involved. Instead, a cloud of vapor is produced by atomizing the product in the vape device.
This short article talks about vape pens, how to use them, and why they are the most popular method of vaping nicotine, CBD, and e-liquids. To begin, a quick explanation of what a vape pen is.
What is a Vape Pen?
A vape pen is the most popular form of vaping device. They come in a variety of types. Some are specifically designed to vape dry herb products; others are complete with oil vape cartridges that can be replaced regularly for continued use. Further models are designed for wax products.
The vape pen is so-called because it is shaped like a regular pen and is often similar. You can buy disposable one-use vape pens, simple refillable vape pens, and more sophisticated examples with adjustable temperatures and voltages.
Now let's look at the parts that make up a vape pen and how you go about using one.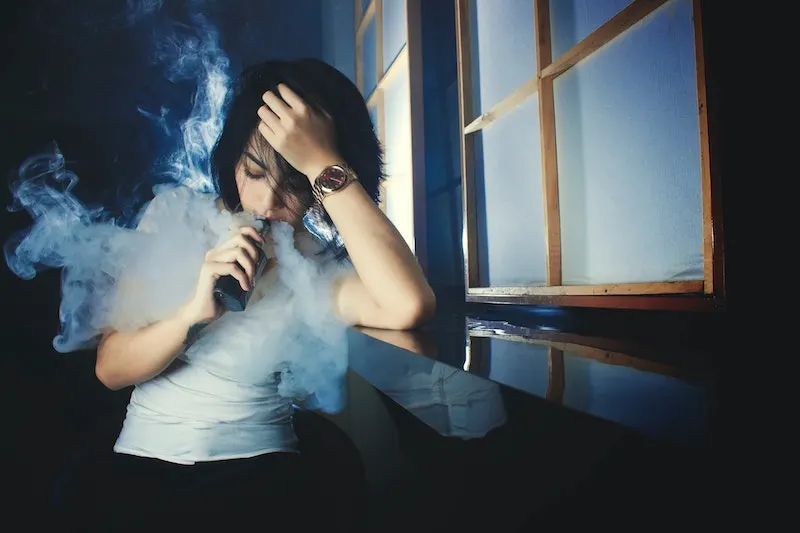 Using a Vape Pen
There have been significant advances in vaping technology in just the last few years, with more brands entering a busy and fast-growing market, says PR Newswire. This plays into the hands of the vaping enthusiast, as more competition means better deals.
A vape pen consists of just a few parts: the outer casing, a compartment or cartridge for the dab, wax or dry herbs you want to vape, a battery, and an atomizer. There will also be electronics in there to operate the pen.
The process, in simplified form, is as follows: the user either presses a button a set number of times to start the process or takes a draw (this depends on the type of pen being used). The battery heats up the atomizer – a ceramic or another coil – to the temperature at which it vaporizes the dry herb or other substance in the compartment or cartridge. The user then inhales the vapor cloud for the desired and enjoyable experience.
Some vape pens come with temperature controls so the user can fine-tune the 'hit' to their own personal requirements. As most vape pens use what is known as a '510 thread' for the battery and other parts, it is possible to customize a vape pen and perhaps fit a more powerful battery if required. How do you choose the right vape pen for you?
Choosing Your New Vape Pen
When you are looking for the ideal vape pen, we strongly recommend that you shop from the most established online retailer in the vape products and accessories market. They will help you find a model that will give you the most pleasurable vaping experience within your budget and recommend the right pen for the substance you wish to vape.
A good online retailer will help you understand all you need to know about vaping and the various accessories that make life more enjoyable for the vape user and get you the best deal on genuine, top-quality vape products, says NBC News. If you are new to vaping, then the vape pen is your first stop, so start looking now and see what you can find within the budget you have set for your vaping device.