Do you want to show your friends that you care about them on their birthday? If so, don't give them traditional birthday gifts such as clothing, gift cards, or cash inside Hallmark cards. Show your friends that you put some thought into their presents. It is the best way to express how much their friendship means to you.
Unique birthday gifts should be items that your friends might need or want. Perhaps they never imagined such items existed before, but they'll be glad to have them. The internet is the best place to search for these items because several online merchants sell not available things in local retail stores.
Let's take a look at the top three best unique gifts to get your friends on their birthday.
Magnetic Lash Kit
Do you have a friend who likes to enhance the appearance of their eyebrows? If you know anyone who wants to have longer and fuller eyelashes, then you should consider giving them a magnetic lash kit for their birthday. They are straightforward to apply over your natural eyelashes. It takes less than a few minutes.
Magnetic eyelashes are two artificial eyelashes that have magnetic strips at the base. The user can place the magnetic strips over their natural eyelashes and collapse them together near their eyelid. The magnetic force of the strips will keep the artificial eyelashes attached to their natural eyelashes. The purpose is to avoid using glue or other chemical-based adhesives near the eyes.
Moxie Lash is a popular brand of magnetic eyelashes. They create artificial eyelashes with vegan-friendly and weather-resistant materials. Each magnetic strip features ten micro-magnets for enhanced security. There is virtually no chance of the lashes coming loose and falling off.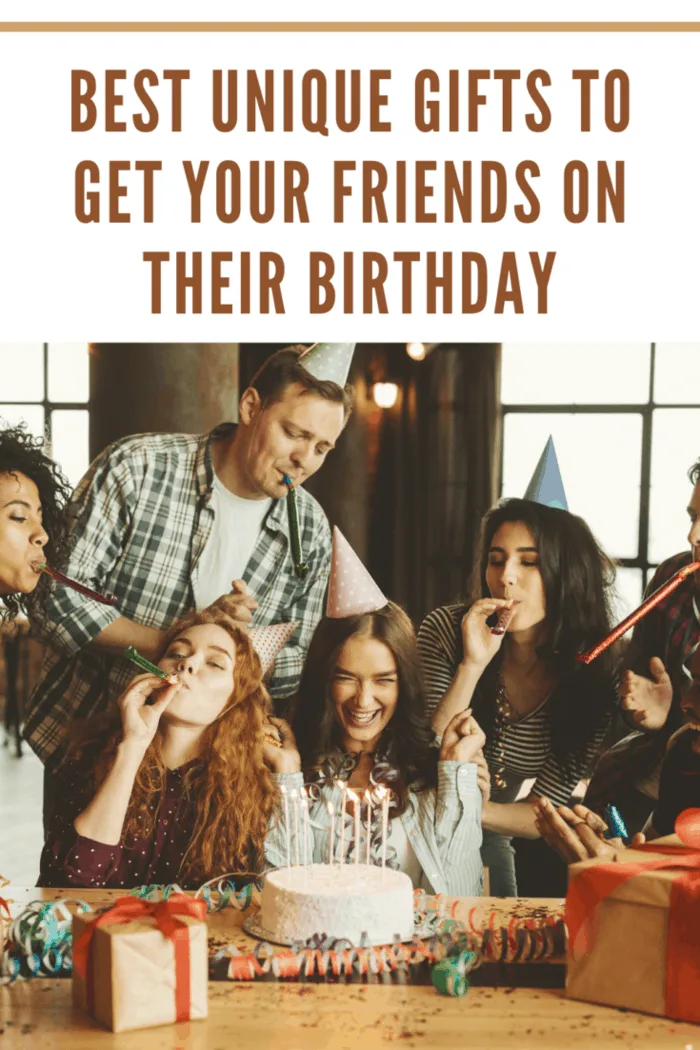 Heating Shaving Cream Dispenser
Traditional shaving cream does not do a good enough job of preventing razor bumps and cuts. It can still leave your skin looking scathed and unhealthy. Do you notice any of your friends having this problem?
The LTHR Shaving is something that most laypeople have never heard of before. But once they try it out, they immediately fall in love with it. It is the same shaving cream dispenser used by barbers and professional hairstylists. The heated cream works extra to smooth out the pores and hairs of the skin, making the hair easier to shave off. It also promotes cleaner and healthier skin.
The LTHR Hot Lather Machine can be attached to the bathroom wall for easy access. Press down on the top of the machine, and shaving cream will get released from the bottom. Not only does this give the user more freedom with their hands, but it gives them a more pleasant shaving experience too. Surely, you must know someone who would love this gift?
The Exercise Mirror
If you have an exceptional friend who loves to work out at home, you should buy them something called Mirror. It is more than just an ordinary mirror that casts a reflection. A digital personal trainer appears in the reflection with the person looking at the mirror.
The Mirror is a digital mirror with thousands of preprogrammed exercise classes. Just search the library, and you'll find exercise classes for every type of workout imaginable. Users can even enjoy new live classes that come to the Mirror every week. Each training class is between 5 and 60 minutes, ranging from beginner to advanced levels.
Users get trained by some of the most popular personal trainers in the country without leaving their homes. There is no longer any need to visit a local gym and hire a personal trainer for expensive hourly sessions. The Mirror gives users as many personal training classes as they want. If you buy it for them as a gift, they can access these classes without paying anything. But if they're going to have access to unlimited live training classes, a monthly subscription is charged.
The Mirror is a more expensive gift to purchase for a friend. But if you have a friend who needs to be encouraged to work out or feels embarrassed to visit a local gym, then they might fall in love with the Mirror. There is no judgment or embarrassment with it whatsoever. They can see the personal trainers in the mirror, but the personal trainers cannot see them. That might motivate a friend to put in the extra effort to better their life.
Conclusion
There are hundreds of other unique items for sale on the internet that you could give away as birthday gifts. It all depends on the interests of your friends and what they would like to receive based on your knowledge and perception of them.