Flathead syndrome looks like what it sounds like, a flattening of the head on one side. Sometimes your baby will lose all the hair in the flattened spot. The syndrome occurs when tight neck muscles from too little movement make it more difficult for babies to turn their heads. While the flat head syndrome symptoms, positional plagiocephaly, are easily treated with some physical therapy, it's just as simple to prevent this syndrome. The following three recommendations will not only help treat incipient flat head, but they will avoid it as well.
Vary Your Baby's Head Position During Sleep
Figuring out how to avoid a baby's flat head takes some work from you as the parent. You know that you should never place your baby to sleep on her tummy because of the risk for SIDS, and pediatricians recommend keeping your crib free of any bedding until your baby is a toddler, but there are still positional options. Try moving your baby's head from one side to another each time you check on her; if your baby naps a lot in a swing, stroller, or another device, you may want to consider a special pillow that prevents pressure on the back of the head. These pillows should never be used in a crib or when the baby is unsupervised for any reason.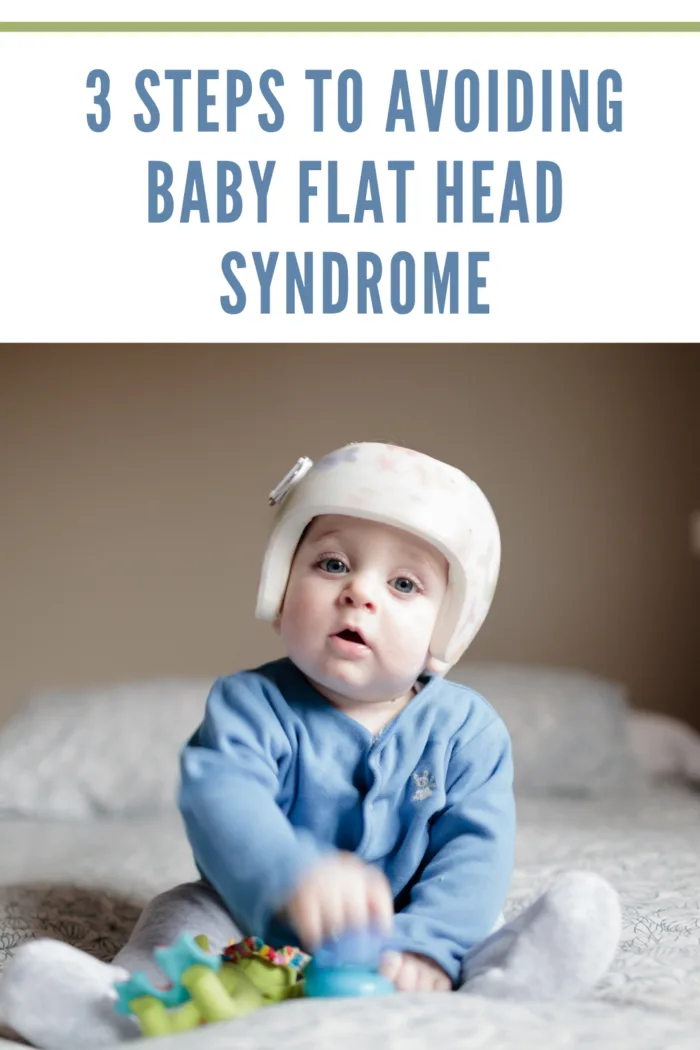 Spend More Time Holding Your Baby
Until your baby can hold up her own head, every time you lay her down, she'll be resting her head against a flat surface. Give her more time against a soft surface: you. Walking around holding a baby can keep you from getting things done that you would typically do while she's sleeping. Invest in a good wrap or another baby carrier that will allow you to multitask. Skin-to-skin contact, or kangaroo care, is beneficial to your baby's health and can be done by either parent, so holding your baby against you has multiple benefits. She gets a rounder head and precious time held to you.
Encourage Tummy Time
For new parents, tummy time can be a traumatic experience. It's much less fun than cuddling, with many tears, some even from the baby. However, it is recommended that you begin 30-minute tummy time sessions every day as soon as you are both home from the hospital.
Babies' heads are weighty compared to their bodies and their muscle strength. Only by developing the neck and stomach muscles will your baby be able to lift her own head and eventually sit up. Beginning early means more time without her head resting, and she'll be able to lift her head sooner.
Following these three steps will both prevent and treat the flat head syndrome. Some babies even come home from the hospital with flat heads because they were positioned in the weeks before the birth. Holding and encouraging your baby to become stronger will allow her head to attain and keep a naturally rounded shape and help her achieve her developmental milestones without a hiccup.