Ever since Emma Stone wore that pretty, canary yellow dress in La La Land (The Guardian), the phrase dopamine dressing has become a massive part of explaining the relationship between fashion and mental health. It may be surprising to some, but these two things are closely related to each other. Even wearing the most straightforward piece of clothing can affect a person's attitude.
You are probably familiar with the notion of expressing yourself to the world through your clothes. In other words, this means that what you wear shows off what kind of person you are and your views about life. Therefore, this proves that fashion isn't only about aesthetics, but it also affects your mental health. For that reason, fashion psychologists have developed the theory of enclothed cognition, which states that our clothes are a window to our feelings and mental processes. (Wikipedia)
Therefore, if you are looking to pass on your positive mindset to the people around you, keep reading to find out about the five ways you can do so.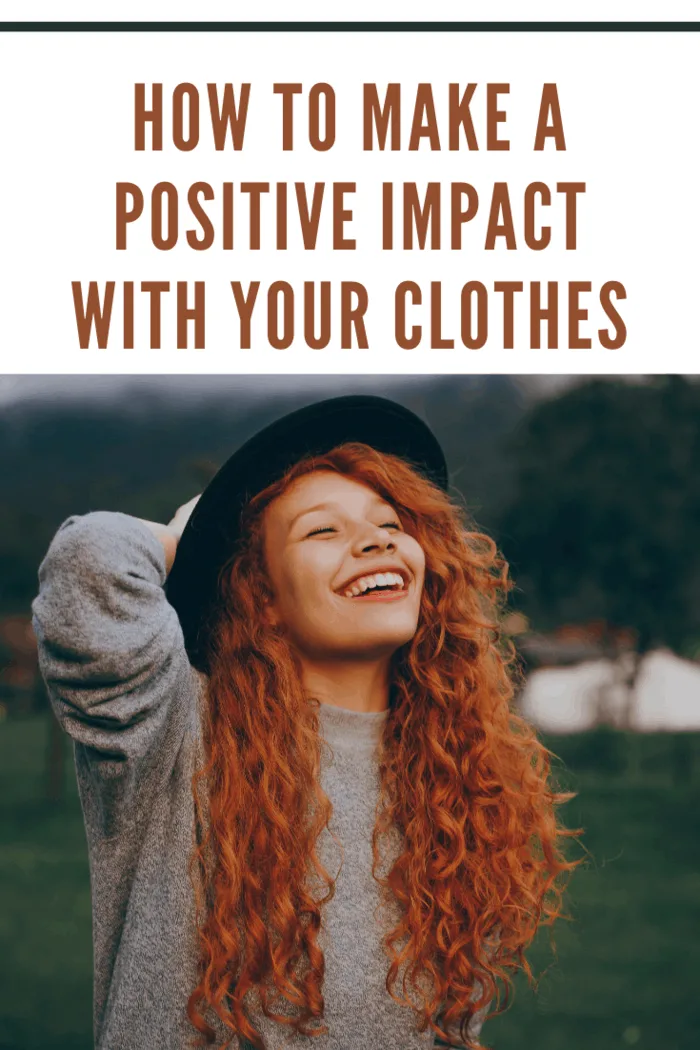 Rock a graphic T-shirt
Graphic T-shirts have taken over the fashion world and become the top garment in everyone's wardrobe. They have graphical designs that include funny images, inspirational or witty slogans, and movie characters. Because of this, they always look attractive and visually appealing to people.
Generally speaking, wearing graphic tees can undoubtedly come in handy for helping a person's personality to stand out. Therefore, if you want to distinguish yourself from others, you can wear a T-shirt with an attractive image or witty saying.
For example, since Christmas is just a few days away, T-shirts with such inspirational quotes can contribute to bringing positivity, which is present around this time of the year. Such tees are the best Christian shirts for women who wish to pass the holiday spirit and joy on to the people around them.
Besides being engaging, they are very comfortable, and you can match them with just about anything.
Add a pop of color
It is well known that how you feel in the morning often affects what color clothes you choose to put on. Different clothing colors evoke certain feelings and attitudes that can reflect your overall mood (Everyday Health). In other words, your clothes express your current emotional state to the world.
For example, if you wear a classic red dress to work today, you tell your colleagues that you are determined and confident. These two characteristics can easily be passed on to others and give a positive vibe to the overall atmosphere in the office. Also, red represents Christmas, so you will spread some holiday joy to those around you.
Another color that brings happiness and positivity is yellow. Due to its bright shade, this color is best known for capturing people's attention. It is also regarded as the color of optimism, enlightenment, and creativity.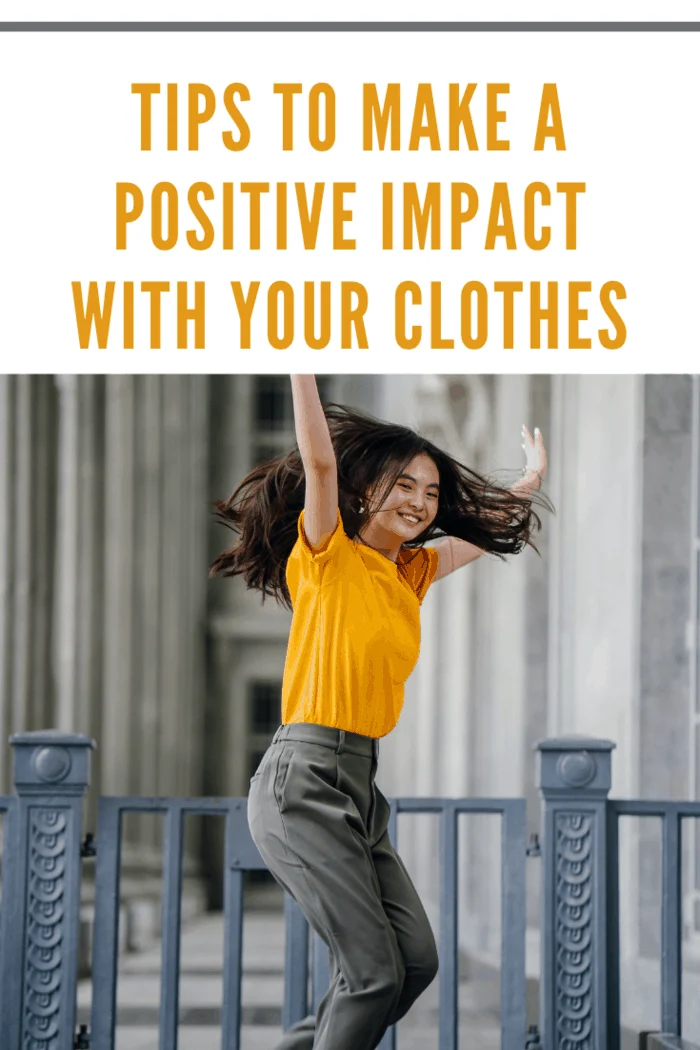 Dress to impress
When preparing for a job interview, you are looking for the perfect outfit to make a good impression on your potential bosses. This proves that the clothes you wear will undeniably account for your inner confidence, which you can pass on to others.
Defining your signature style can help build that confidence. This way, you can identify what colors or pieces of clothing you feel are the best to wear. And in a work setting, your dress shows that you value yourself, which will soon be recognized by everyone in the office who may follow your steps to be confident.
Therefore, inner self-assurance results in a positive attitude, which helps you appreciate your uniqueness. As soon as people around you notice this, they will most likely want to feel the same way and do what you do to keep up the good mood.
Feel good to look good
Feeling good about yourself starts from within and can have a huge impact on your productivity and self-efficacy. However, it must be noted that when you look good and feel your best, it doesn't necessarily mean that you have to wear formal attire each day. Instead, it refers to the clothes you are most comfortable in.
For example, if you feel good when wearing a casual outfit of denim jeans, a plain tee, and a cardigan over your shoulders, stick to that. Being content with your appearance will give you a positive attitude toward those around you.
Basically, through your garments, you are non-verbally speaking to the people you are interacting with. If they notice that you feel comfortable and happy with what you are wearing, they will be affected by your positivity and will most likely implement it in their lives.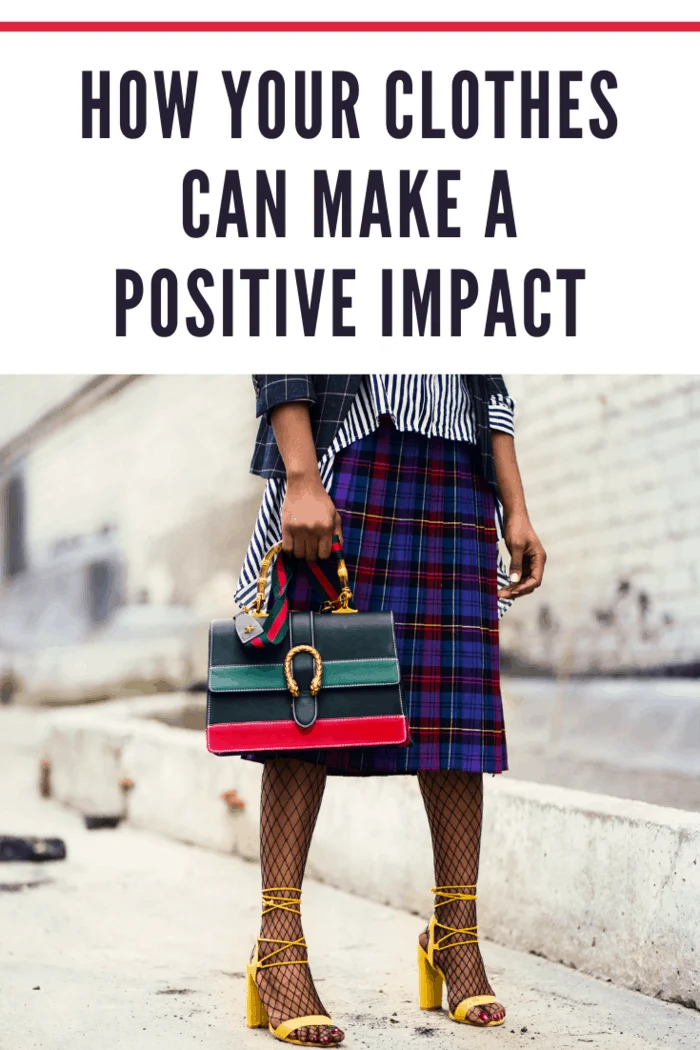 Keep a closet of happy clothes.
Before you get out there and spread positivity and joy to the people surrounding you, you should completely declutter your closet and only keep the clothes that make you happy. By choosing and wearing these clothes, happiness levels will undoubtedly be increased.
For example, if you have clothing pieces that bring back positive memories, you should stick with them. You can wear these happy clothes when you feel a bit down in the morning to boost your mood, says Stylist. As soon as you embrace a positive mindset, you will much more easily pass it on to those around you.
Creating a symbolic meaning around any piece of the garment gives you power. And when you have power, you are ready to take on any task and feel good about yourself. This undoubtedly results in a positive impact on yourself and the others around you as well.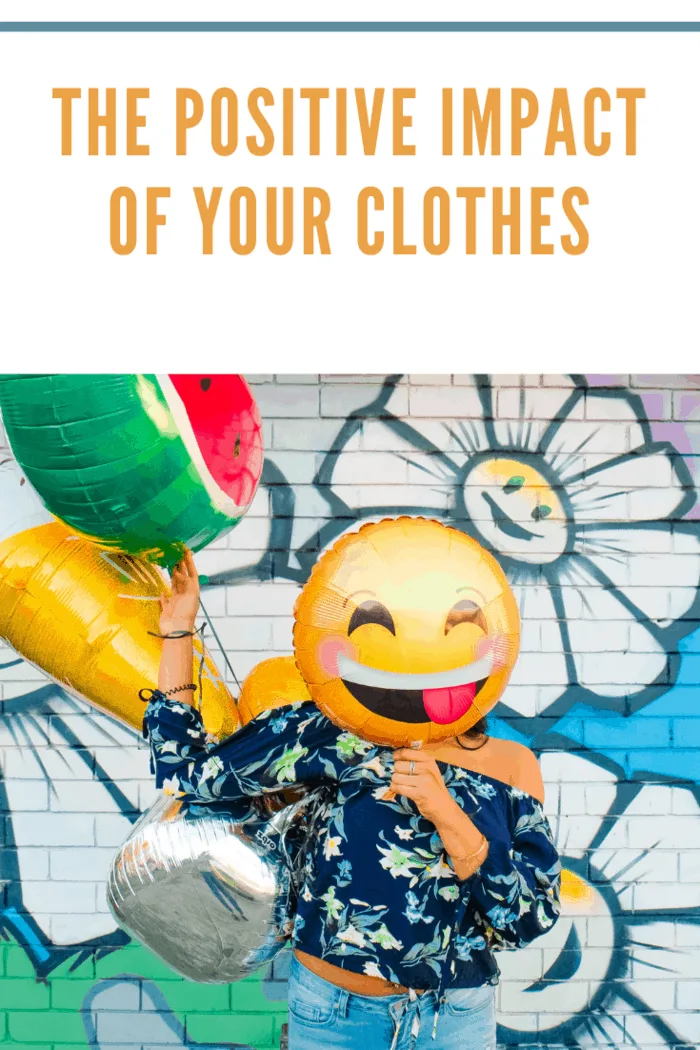 Final thoughts
Having a positive attitude is the best accessory you can put on to start your day. Remember to put on a smile on your way out, no matter what you wear to work or on a coffee date with your friends. This is the best way to spread happiness and joy to everyone around you. Making a choice stays positive; the optimistic mindset will soon be the one thing you can't start your day without.