It shouldn't come as a surprise that people have different preferences regarding interior design. Luckily, many design styles can accommodate everyone's personal taste, but one particularly popular among homeowners is the mid-century modern design.
It is characterized by an overarching theme of specific elements with pure forms that follow functionality since the twentieth century. The design's alluring aesthetic is determined by the combination of fresh and retro vibes, which undoubtedly contribute to this style's popularity. By incorporating it into your home, you can bring even the smallest space to life with just a few design tricks.
The furniture, in particular, balances comfort, style, and functionality. From the timeless mid-century modern sofa styles to vintage lamps, many furniture pieces can be easily and seamlessly incorporated into any home decor.
Therefore, if you want to learn more about mid-century modern design, keep reading to find out why homeowners love this style so much and what the most popular furniture pieces are.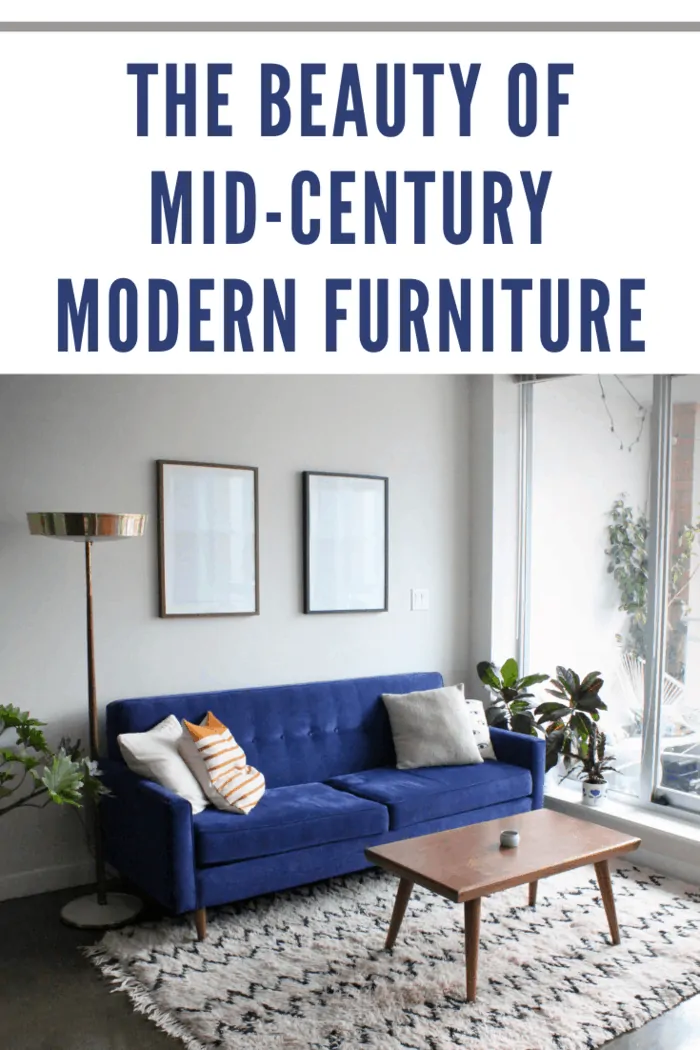 Offers simplicity
Simplicity is one of the significant characteristics of mid-century modern design. Rather than including ornate embellishments, furniture pieces seem stripped down to their barest elements allowing functionality to take over. These pieces also have clean, gently curved, and tastefully tapered lines with organic and geometric forms.
Moreover, wood contributes to the timeless look of modern mid-century design. For example, according to How Stuff Works, teak is the most associated wood type with mid-century modern furniture. It is rich, durable, and recognized as high-quality, often used to design tables, desks, and storage.
Another commonly used type of wood is oak. Its paler color is less overbearing than teak, making it a better option for designing furniture with cooler shades. Even a lighter shade than oak is beech, which is well known for its strength and is often used to make the frames of chairs and sofas.
Allows visual interest with color
Since the mid-century modern design allows us to bring even the smallest spaces to life, one way of doing so is by introducing a visual effect using colors. It may be shocking to some, but the color scheme of this design is characterized by bright hues such as green, orange, and yellow.
For example, if you want to add a pop of color, you can choose a piece of furniture, such as an armchair, and upholster it with mustard yellow to make it stand out in an otherwise neutral-colored space. If this bold color isn't your style, you can always incorporate accessories such as a vase or patterned bottles, which will include this color to add visual interest to your living space.
Remember to focus on incorporating one colorful statement piece to keep it heady and less saturated.
It can be combined with the other styles
Another beauty of mid-century modern furniture is that it can be combined with other styles to make your living space more dynamic.
In fact, this is perfect, especially if you have to compromise with other family members regarding the interior design of your home.
One style of mid-century modern furniture can be combined is the bohemian style. The mixture of minimalist features and an eclectic explosion of colors and textures brings together the best mid-century modern and bohemian flair. For example, you can decorate your neutral mid-century sofa with colorful and patterned pillows to show a mixture of both styles.
Another style of mid-century modern furniture that can be combined is the rustic style. What brings them together is the element of wood, which is present in both designs. For example, you can include mid-century furniture pieces in your living room, surrounded by wooden windows that open up to beautiful scenery.
Most popular mid-century modern furniture pieces
Although the list of mid-century modern furniture pieces is endless, we have compiled the five most popular, which will look perfect in every home decor.
Lounge chair and ottoman
Mid-century modern lounge chairs with an ottoman are worth investing in. More particularly, the Lounge chair by Charles and Ray Eames is among the most popular mid-century chairs (wikipedia). It is a timeless classic represented by the precise lines of plywood and leather seats, which undeniably offer comfort.
The Egg chair
If you want to introduce playfulness in your home, you should opt for the mid-century Egg chair, which offers a sublime blend of form and function. Besides its unique visual appeal, this chair style's selling point is the unparalleled comfort it provides due to the high sides and cradling, cushioned seat.
Noguchi coffee table
The Noguchi coffee table is a versatile mid-century piece that blends utility and aesthetics and can look good in any living room setting. As a result of its visual appeal and a sublime touch of grace and style, it isn't only a furniture piece but also artwork.
The Arco floor lamp
If you are looking for a solution for rooms lacking overhead lighting, then the Arco floor lamp is the perfect option. It is recognizable by its large, arcing shape, which provides direct light from above. You can place it next to your mid-century sofa or dining table like a pendant light.
Camaleonda sofa
Mario Bellini's iconic Camaleonda sofa has come back in the interior world due to its appealing aesthetic. This sofa style is perfect if you are looking for designs that allow flexibility and freedom. It has a highly expressive form with rounded contours, which undoubtedly contribute to the sofa's comfort.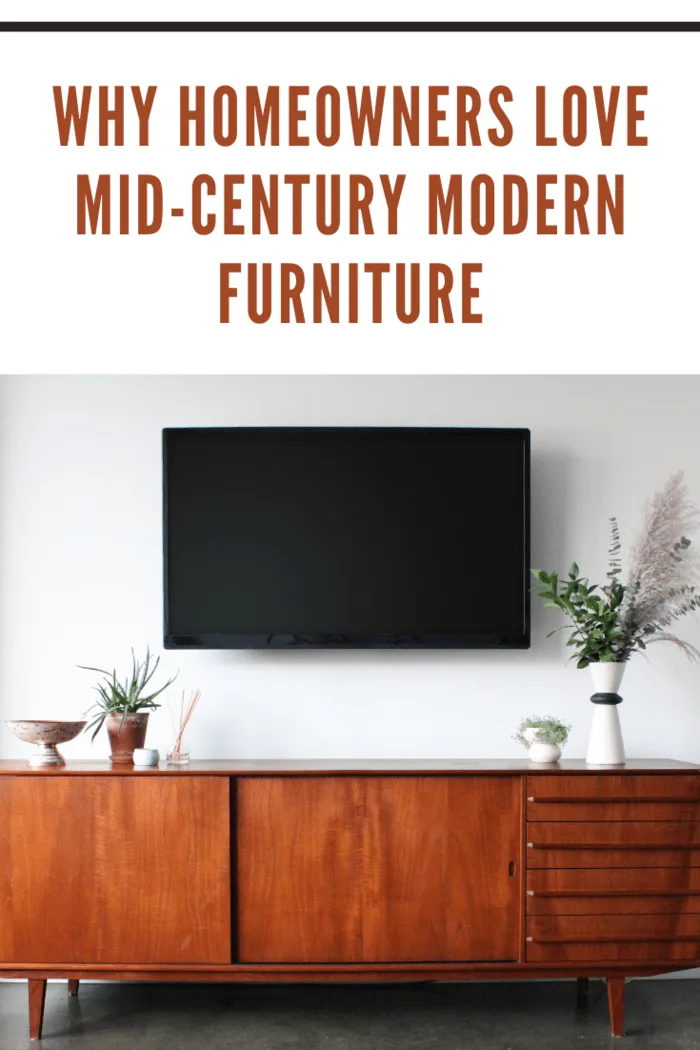 Final thoughts
With endless options of mid-century furniture pieces, this interior design style's popularity seems to be growing indefinitely. Characterized by clean lines, bright hues, and geometric prints, you can easily infuse any furniture piece into your living room to provide a timeless appeal. With that being said, if you are looking for inspiration for your next living room remodeling, refer back to this guide to remind you why mid-century modern furniture is the best option for you.