Cosmetic medicine has experienced tremendous growth in the past years. The advent of new technologies enables health providers to correct various imperfections in our skin, face, hair, breasts, hips, and more. This improves our overall appearance and has transformed the fashion industry in myriad ways.
Cosmetic medicine and the fashion industry are intertwined. With more and more celebrities embracing cosmetic treatment, many people are now following suit. Undoubtedly, the apparel, makeup, and cosmetic medicine sectors are billion-dollar industries attracting people from all parts of the globe.
Understanding cosmetic medicine- What does it entail?
Cosmetic medicine is an emerging medical practice that strives to fill the gap between beauty therapy ad plastic surgery. It comprises doctors and surgeons who specialize in non-surgical cosmetic procedures.
What's more? These professionals seek to assist patients in improving their looks. Although patients seeking cosmetic procedures may not present with severe health issues, their cosmetic concerns may be affecting their quality of life. The typical cosmetic procedures available at the Absolute Cosmetic Medicine Joondalup clinic and other facilities are:
Liposuction
Hair loss treatment
Mini facelift.
Neck lift.
Brow lift.
Chin implant.
Male breast reduction and more.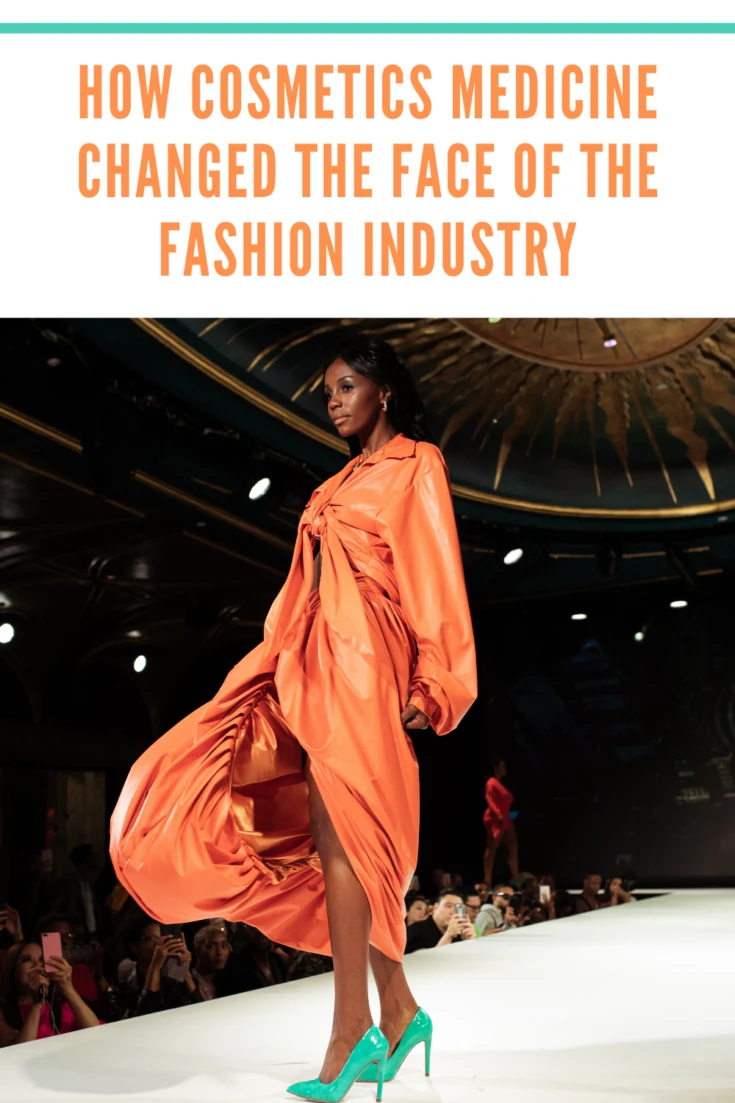 How has cosmetic medicine impacted the fashion industry?
Changes in clothing styles and trends
Nowadays, clothing styles showcase the impact of cosmetic surgeries than you can imagine.
For instance, breast augmentation surgeries show plunging necklines, while body sculpting shows athletic builds and leisure dress styles.
Moreover, the latest dress style emphasizes body features and tends to incline towards the most desirable bodies.
This then impacts the type of cosmetic procedures that people go for.
For instance, large breasts were considered a beauty aspect in the past.
And this made breast enlargement surgery popular among celebrities.
Nowadays, breast reduction surgery is quite popular, as an athletic build is the in thing.
You can now spot models showcasing their tomboy looks with loose-fitting and athletic clothing to accentuate their slim bodies.
Wider acceptance and Increased need for better looks
In the past, cosmetic procedures weren't very welcome.
There was a lot of ridicule associated with cosmetic surgeries and the effect of invasive cosmetic procedures.
However, with more awareness and the positive impact of anti-aging treatments, the fashion industry is now embracing cosmetic medicine- and in a big way.
Many people are currently seeking cosmetic treatments to enhance their looks and overall appearance.
Increased transparency about cosmetic procedures and fashion
People couldn't come out to discuss cosmetic enhancements openly in the past.
Nowadays, celebrities are coming to endorse certain cosmetic procedures to their fans.
Most people now view cosmetic medicine as an inevitable aspect of raising their beauty standards.
Also, some fashion models use social media to promote themselves and openly discuss cosmetic procedures they have undergone during fashion shoots.
This has transformed the way we perceive fashion, making cosmetic procedures more popular and acceptable.
More focused catwalk shows
Cosmetic medicine has been an integral part of the fashion industry for years.
This is evident in catwalk shows, and models altering their bodies and appearance isn't news to anyone.
However, as cosmetic medicine gains more fame and acceptance, catwalk shows now focus on procedures and the clothing.
An example is the Faces of Beauty show in 2013, which promoted cosmetic surgery to the public.
The bottom line
Undoubtedly, cosmetic medicine has transformed the fashion industry in many ways.
As cosmetic medicine gains more fame, more clinics have since come up to cater to the rising demand for cosmetic procedures.
However, it's best to seek such services from reputed clinics and surgeons.
It's also advisable to gather adequate information and the pros and cons of the cosmetic procedure beforehand.