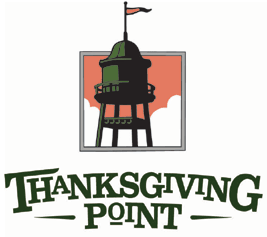 Thanksgiving Point is a place my family has made a lot of memories. It's the perfect outing on any day, regardless of weather from Shopping, dining, movies, dinosaurs, gardens, and events! It's a world of Discovery calling for your imagination!
My children especially look forward to the Easter Egg Event where a field is littered with hoards of plastic-filled eggs and then trampled by eager kiddos gathering them up!
When the Egg Hunt is over the kiddos love the activities of balloon art and face-painting.
As the Easter event fades and Spring Rain falls, my kiddos get claustrophobic and whiney in the house. We head out to Thanksgiving Point to visit the Museum of Ancient History to explore a world of Dinosaurs:
Some of the exhibits seem like a petting zoo with the children's ability to touch and explore:
While others teach fundamental skills like physics and engineering without a child even reckoning the fun is learning. My Li'l Man is bonkers for the dam-building display:
Then as Spring rains evaporate and the Summer arrives there's an exploration to be done at the Thanksgiving Point Children's Gardens. We've spent hours letting our imaginations transform a tunnel into Karma Wilson's Bear Snores On Cave:
My kiddos have gone on Tour with the Woodland Instruments. While it was only music to their ears it was a performance worthy of Entertainers of the Year:
It's even something my husband, known by some as Grumpy Gus, can get into. He loves walking the gardens and wandering the themed sections.
It's peaceful and beautiful and the perfect place to pack a lunch and enjoy a picnic with the family:
We've spent lazy afternoons reading and relaxing on the grass at the WaterFall Amphitheater. It is the largest man-made waterfall in the Western Hemisphere and the sound of the water is the perfect background for an afternoon away.
Years ago, I attended my first Tween Concert at Thanksgiving Point. Aaron Carter, The A-Teens it was an experience as the concert wasn't nearly as impressive as the view!
This year we have added visiting Live Reindeer!
Two of Santa's furry friends are at the Water Tower Plaza now through Christmas Eve. It's a great view of the animal that captures the children's hearts and fly Santa's Sleigh. You can feed them and even make it a Kodak moment:
There's Live Christmas trees starting at just $49.99, also located in the Water Tower Plaza:
Shop or browse the Emporium for some beautiful decor and gifts anyone would treasure.
You can develop a new craft or just enjoy some fun in one of the Thanksgiving Points Classes. They're hands-on and have excellent seating regardless of which chair your in. I recently made this easy craft perfect for holiday gift giving.
If you're a foodie, like me, or just want to tantalize your tastebuds there's some great dining. I recommend the Rock Shrimp Nachos from Harvest Restaurant. These were made for us during the Blogger Holiday Tour by Chef Jason Merryweather and oh. my. gosh! They are GOOD!
This Holiday Season is the perfect time to see the beautiful lights on display. Thanksgiving Point has over one million lights and this really cool light and ice sculpture.
The lights can be viewed from your car, carriage, or trolley.
The perfect place. Truly. Can you imagine yourself here?
The wonderful people at Thanksgiving Point are sponsoring a giveaway for a 2011 Annual Family Pass (includes all members of your immediate family, in the same household (children under 18). It has a value of $175.
Here's what's included in this Membership:
* Free Admission to Thanksgiving Point Gardens, Museum of Ancient Life, and Farm Country for all members of your immediate family under age 18 living at home
*10% Discount on Retail & Food Property Wide
* Monthly Thanksgiving Point Gazette
*E-Mail Blast
* Personalized Membership Card
* 50% off Admissions for accompanied guests
*Early Admission to Thanksgiving Point Gardens
* Mammoth Screen Movies Discount, $5 per person/per movie
What will you discover?

I received a 2011 Annual Family Pass to Thanksgiving. No other compensation was received. The opinions are my own and were in no way influenced by the sponsor. Others experience may vary.