We need to take precautions in our everyday life to stay strong and healthy. Since the early 1990s, I have relied on GNC Stores for our vitamins. I appreciate the staff of friendly and knowledgeable employees. They have answered so many of our questions and helped us find the product that works best to make up for where we may be lacking.
With a wide range of products beyond Vitamins and Supplements, GNC is a great choice for sports nutrition, cleansing and digestion, herbs and natural remedies, beauty care and fitness equipment and accessories.
I highly recommend their Gold Card Membership. You can save 20% the day you join and the first seven days of the month for an entire year. There is a fee but the benefits might be right for you.
This month is a time for reflection. I see my children and I wonder what will be the momentous and memorable news headlines of their youth. When I was little, the headlines were Russia and Aids. I haven't heard much about either for quite some time.
The end of November, I received a Klout Notification about December 1 being Aids Awareness Day. Wow! I remember when Aids was the talk of everyone two decades ago. I guess in my naivety, I figured we'd exterminated it. I was wrong.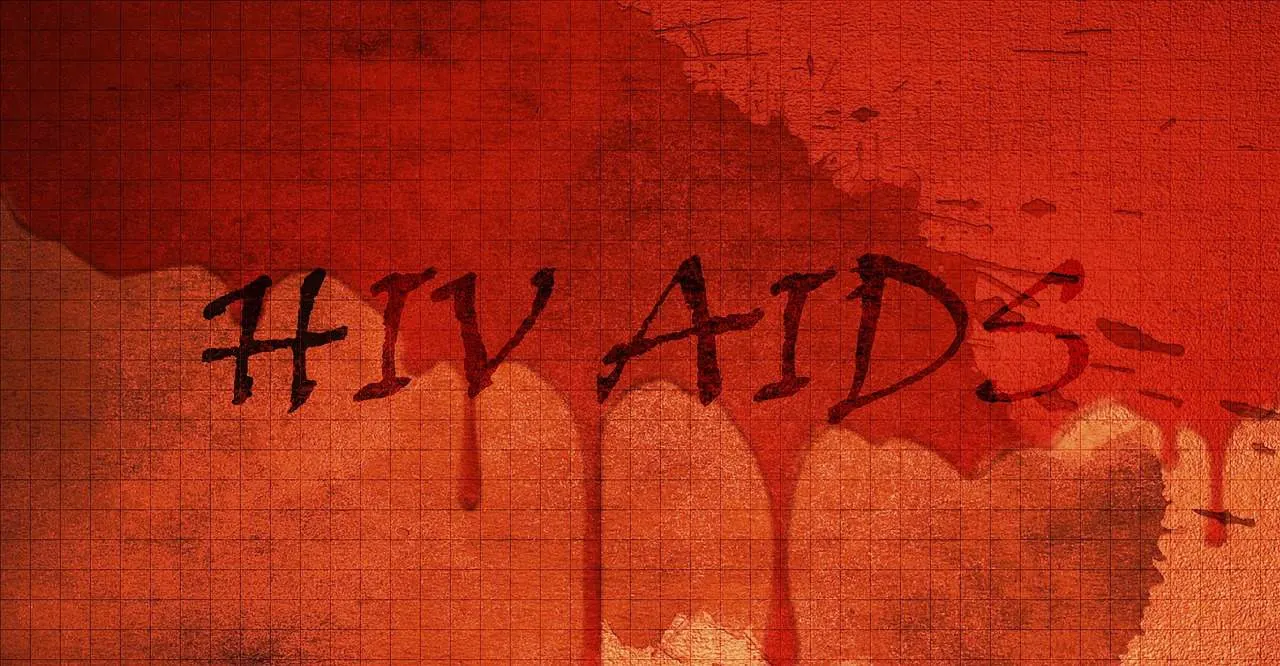 Here are the AIDS highlights from when it first entered our news in 1981 to now.
It started in 1981 when the US Center for Disease Control reported the first cases of a rare form of pneumonia and little-seen cancer, Kaposi's sarcoma (cancer.org). It was impacting gay men in New York and Los Angeles. There were 159 cases reported in the US that year.
By 1982 it was termed AIDS and was being seen in hemophiliacs, and transmission via blood and sexual contact suspected. 853 individuals died due to AIDS in the US.
Research lead to Dr. Robert Gallow of the National Institutes of Health and Dr. Luc Montagnier of France's Pasteur Institute to independently identify the virus that causes AIDS as Human Immunodeficiency Virus (HIV). The disease is now being seen in heterosexuals, blood transfusion recipients and drug addicts and female sex partners for men with AIDS. The Centers send warnings for Disease Control to blood banks warning of the potential problem. Cases of the disease are reported in 33 countries around the globe.
While planning the first AIDS fundraiser to benefit Project Los Angeles, the world learns the Rock Hudson is dying of Aids (History). Africa reports a major outbreak of the disease. French philosopher Michel Foucault dies of Aids (NewsWeek). By the end of 1984, the disease claimed 3,665 lives.

In 1985, a 13-year old hemophiliac with AIDS, Ryan White, was barred from attending school. It was also the year that claimed the life of Rock Hudson. Since 1981 there have been 15,500 cases of AIDS reported and 12,529 lives claimed by the disease.
Needle exchange programs were started in New York City in 1986 (Healthline). At the end of this year, Fashion designer Perry Ellis dies of AIDS (Sun-Sentinel), and 28,700 cases have been reported.
1987, the year that I graduated, the FDA approved the first anti-HIV drug, AZT. A one year supply is costing $10,000, making it the MOST expensive drug in history. My grandma's idol, Liberace dies of AIDS (Washington Post) as does Musical theatre director, Michael Bennett (A Chorus Line). President Ronald Reagan acknowledges the HIV problem and used the term "AIDS" for the first time in a public speech. The AIDS Memorial Quilt begins with one panel commemorating the life of one lost to AIDS. In October, it goes on display at the National Mall in Washington with 1,920 panels–it will grow to include over 45,000 squares. And the Band Played On, a history of the AIDS epidemic by Randy Shilts, is published.
By 1988 the US imposed a travel ban on HIV-positive travelers entering the US. The Federal Government distributes the educational pamphlet "Understanding AIDS", by US Surgeon General Everett Koop, to 107 million homes. The death toll in the US is now at 61,800.
AIDS claims the lives of Steve Rubell, owner of
New York City
Disco Studio 54 and Alvin Ailey, dancer and choreographer in 1990.
By 1991, one percent of South Africa's population had HIV. Fashion designer Halston dies of AIDS, as does artist Keith Haring. So does Ryan White, age 18, and 100,177 others. Americans with Disabilities Act is passed, protecting people with disabilities and those with HIV/AIDS from discrimination. The Tony Awards launch the Red Ribbon Campaign to bring awareness to HIV/AIDS.
1992 was the year the world lost Freddie Mercury of Queen, and Basketball star, Magic Johnson announced his HIV-positive status and retired from the NBA. The Centers for Disease Control reports more than one million Americans are now infected with HIV.
The first clinical trial of combination antiretroviral therapy begins.
Author Isaac Asimov and Actor Robert Reed ("The Brady Bunch") died of AIDS in 1992.
1993 brings the Ryan White CARE Bill, Tennis player Arthur Ashe, and Ballet star Rudolf Nureyev dies of AIDS. There are now 194,475 people who have died in the US.
Elizabeth Glaser, AIDS activist and founder of The Elizabeth Glaser Pediatric AIDS Foundation, dies of AIDS as does Pedro Zamora, cast member of MTV's reality series, "The Real World," and Randy Shilts, author of
And the Band Played On
, a history of the AIDS epidemic and Actor Anthony Perkins ("Psycho") died of AIDS in 1994.
1995 introduced the first protease inhibitor, saquinavir, approved by the FDA, and introducing highly active antiretroviral therapy (HAART) treatment. The New York Times reports that AIDS is the leading cause of death among all Americans aged 25-44. Olympic diver Greg Louganis announces his HIV-positive status. President Clinton establishes The Presidential Advisory Council on HIV/AIDS, and Rapper Eazy-E of the rap group N.W.A. dies of AIDS.
By 1997 The UN estimated that 22.6 million people worldwide were infected with HIV.
1998 there were 8,200 cases of AIDS reported in the U.S. to date and 410,800 deaths.
1999 Experts estimate that half of all new HIV infections occur among people under 25.
By 2002, more than 20 years after AIDS was first found, UNAIDS reports that women comprise approximately half of all adults living with HIV/AIDS worldwide. It's the year that Makeup artist Kevyn Aucoin and Fashion photographer Herb Ritts die of AIDS. US National Intelligence Council releases a report on the next wave of the epidemic, focusing on India, China, Russia, Nigeria, and Ethiopia. HIV is the leading cause of death worldwide among those aged 15-59.
2004, In the United States, 930,000 cases of AIDS have been reported to date, and fifteen million children worldwide have lost one or both parents to HIV/AIDS.
Globally, over 33 million people are currently living with AIDS; 25 million people have died of AIDS since 1981.
I was surprised at how this virus has multiplied. There is still so much we need to learn about HIV.
As I reflect I am thankful that my interaction with AIDS/HIV has been limited to the media.
All opinions, where expressed, are my own and were in no way influenced by the sponsor. Others experiences may vary.