Hanging Rock State Park: Hanging Rock Trail
About an hour southwest from Martinsville, Virginia and 30-miles northwest of Winston-Salem, we visited Hanging Rock State Park this weekend to hike the trail to Hanging Rock.
Hanging Rock State Park in Stokes County, North Carolina. On April 20, 1936, the Winston-Salem Foundation and the Stokes County Committee for Hanging Rock donated 3,096 acres to North Carolina for establishing a state park. It was developed by the Civilian Conservation Corps in about 1935. Hanging Rock State Park is one of North Carolina's oldest. The park encompasses 7,049 acres with almost half a million visitors annually.
Hanging Rock Trail is a 2.6 mile (out-and-back) very well-traveled trail.
The trail begins very wide and clear with pavement for the first 250 yards or so. From there is becomes a hiking trail with sand and leaves and not gravel. As the trail proceeds it becomes a trail with roots, large rocks and plenty of steps as you near the top.
There's plenty of views of nature. My kiddos enjoyed climbing trees….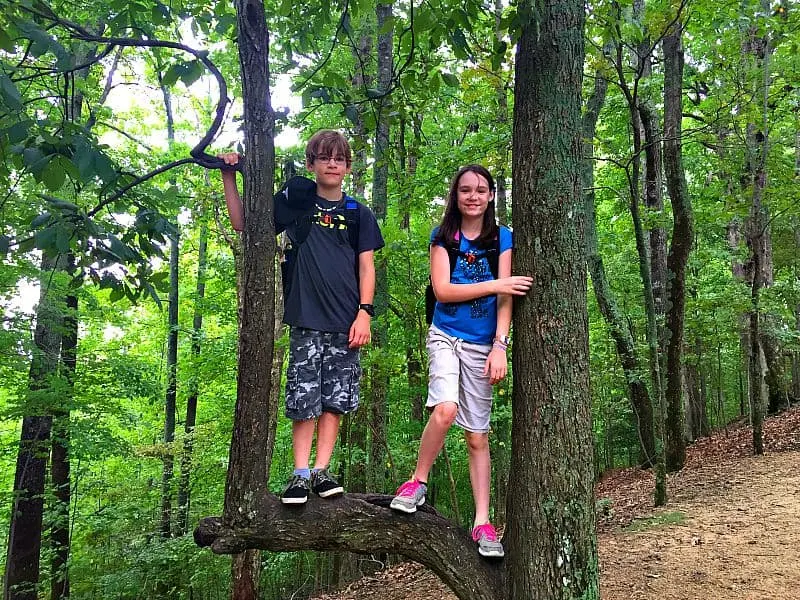 The climbed rocks…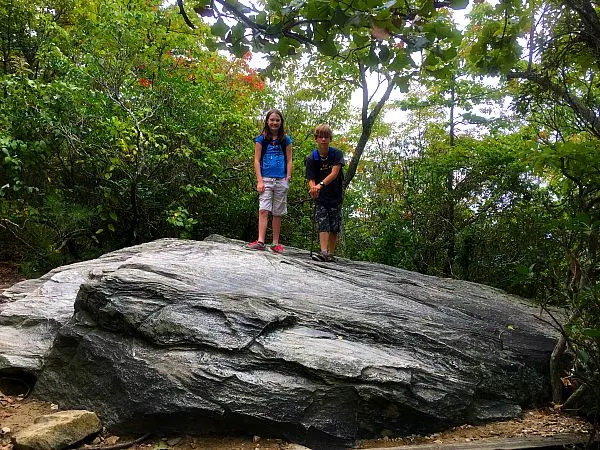 Near the top there is this resting spot that is solid rock with small shelves. The kiddos crawled up into one of the shelves for a picture…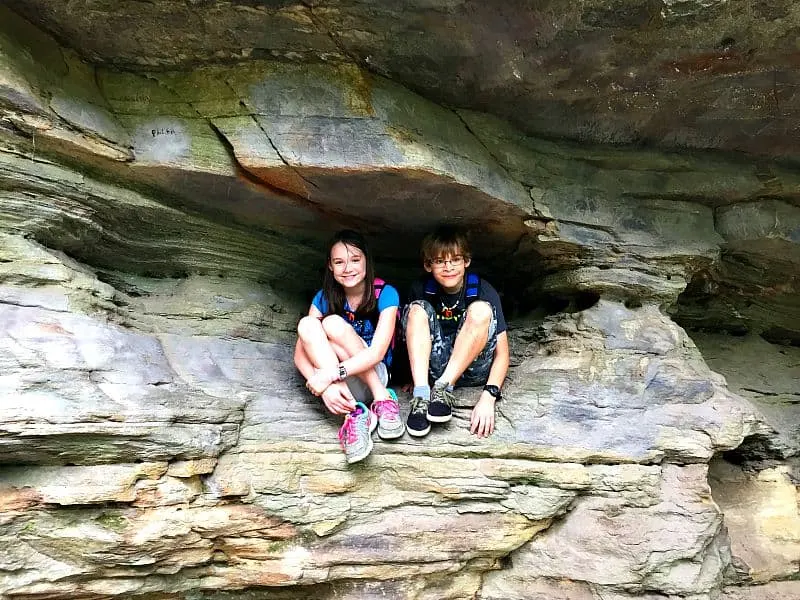 The hike is moderate difficulty. I'm out of shape and it took us about an hour and a half to reach the top.
About 100 yards from the main outcropping, we stopped and had our own private view where we hydrated and rested.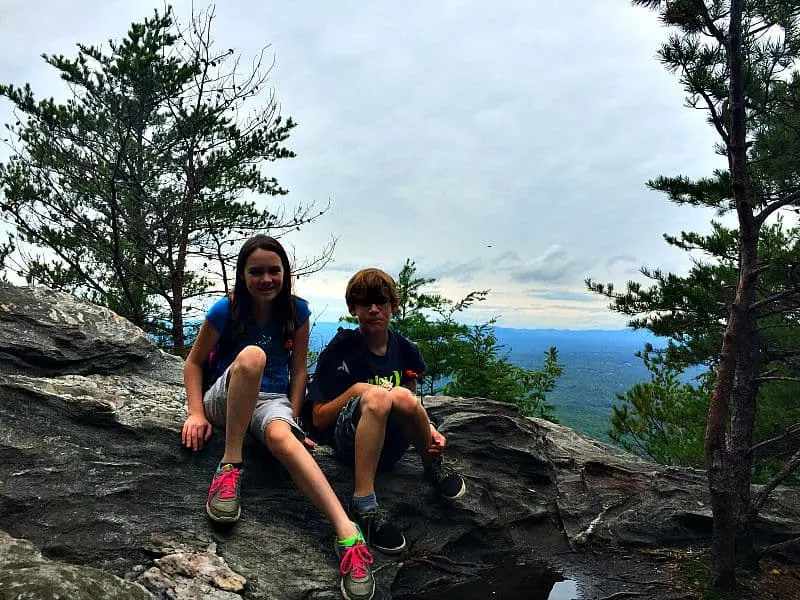 The trail is busy…one of the busiest hiking trails we have been on (and we've hiked a lot). I wouldn't say it was quiet, but it was nice.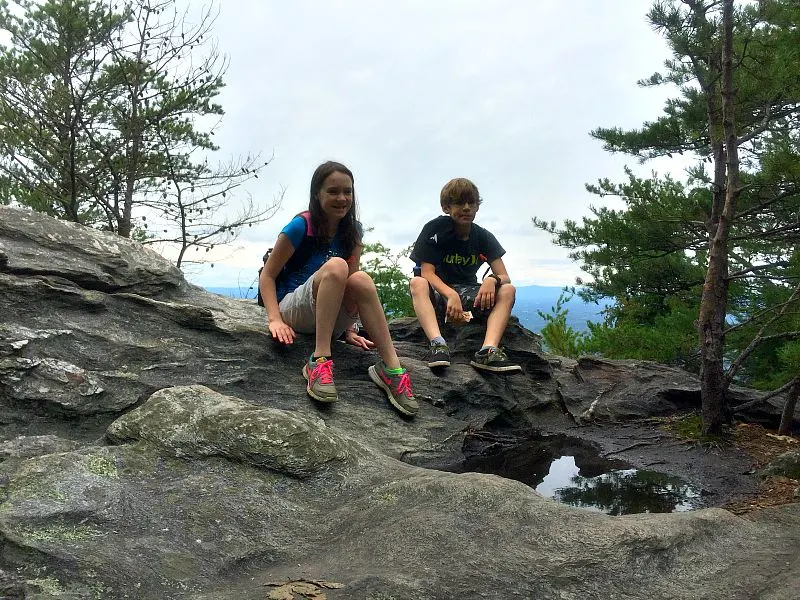 After awhile, we walked the rest of the way to the main attraction. The views are mostly of farmland and mountains in the distance.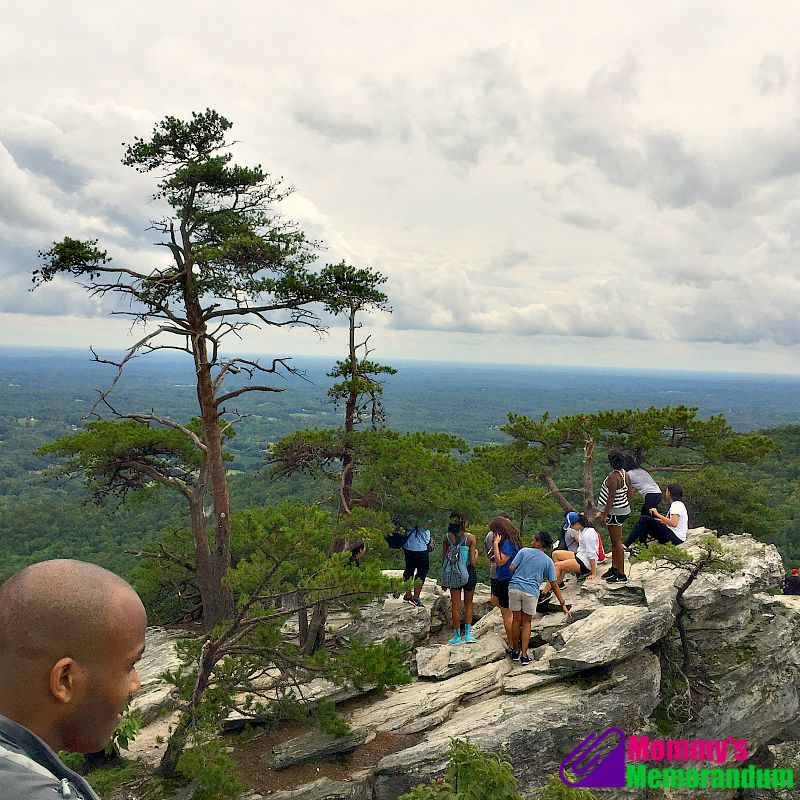 This park is part of the "Mountain-to-Sea" trail. The trail to where the rocks outcrop is 1.3 miles from the park headquarters and parking area. The rock outcropping are at an elevation of 2,580 ft.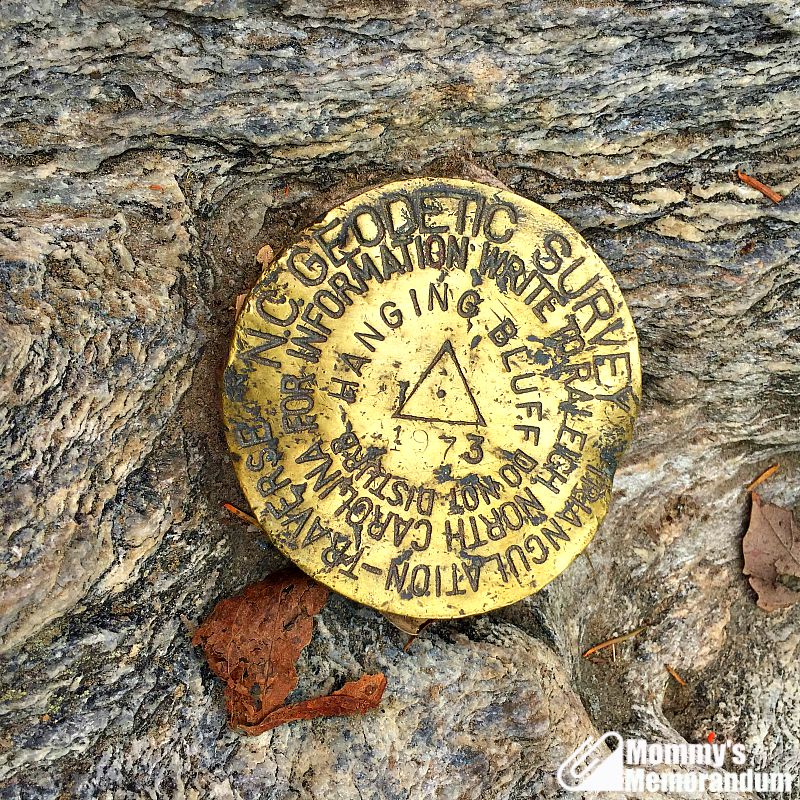 It was a beautiful day!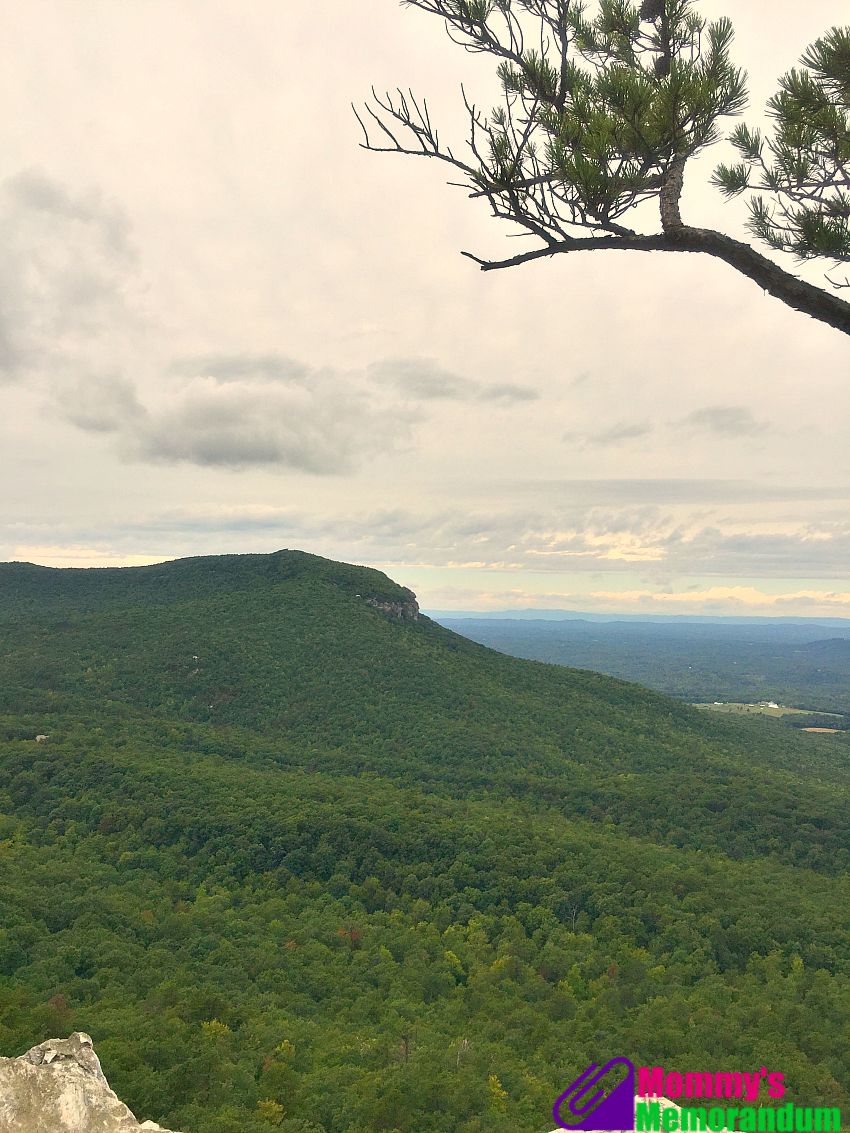 About Hanging Rock State Park
Hanging Rock State Park is a popular state park located in Stokes County, North Carolina, USA. It is renowned for its stunning natural beauty, with rugged mountains, waterfalls, and scenic views, making it a favorite destination for outdoor enthusiasts, hikers, and nature lovers.
One of the most famous trails within Hanging Rock State Park is the "Hanging Rock Trail." This trail is the park's signature hike and offers breathtaking vistas from the summit of Hanging Rock, a prominent quartzite rock outcrop that stands at an elevation of approximately 2,580 feet (786 meters) above sea level.
Here are some key features and details about the Hanging Rock Trail:
Trail Difficulty: The Hanging Rock Trail is considered moderate to strenuous, depending on your level of fitness and hiking experience. The ascent to the summit can be challenging for some, as it involves steep sections and rocky terrain. However, the effort is well worth it for the panoramic views at the top.
Trail Length: The trail is around 1.3 miles (2.1 kilometers) long one-way, making it a total round-trip of approximately 2.6 miles (4.2 kilometers). The hike typically takes about 1.5 to 2.5 hours to complete, depending on your pace and how much time you spend at the summit.
Summit Views: At the summit of Hanging Rock, hikers are rewarded with breathtaking vistas of the surrounding landscape, including the rolling hills, forests, and the distant Sauratown Mountains. It's a perfect spot for photography and enjoying the beauty of nature.
Other Trails: Hanging Rock State Park offers several other trails of varying lengths and difficulties, catering to different preferences and abilities. Some of the other notable trails in the park include Moore's Wall Loop Trail, Cook's Wall Trail, and the Lower Cascades Trail, which leads to a picturesque waterfall.
Park Facilities: Hanging Rock State Park provides various facilities to enhance visitors' experiences, such as picnic areas, camping grounds, and a visitor center with information about the park's history, flora, and fauna.
Please note that the information provided here might be subject to change, and it is always a good idea to check with the official website of Hanging Rock State Park or local authorities for the most up-to-date information, including trail conditions and any potential changes in regulations or park hours.