Here's how you choose an oven to make authentic pizza that won't cost you a fortune by choosing a pizza oven on a budget.
Let's admit it: we are addicted to pizza. Well, most people are. Simple as it may seem, the Italian pie has long won millions of hearts worldwide, making its way triumphantly to nearly every kitchen. The downside of the pizza globalization trend, it risks losing its authenticity. This happens when you ignore the essential pizza equipment in vain, hope that the built-in oven that you have in your regular cooker will give you the exact same deliciously charred crust that you just couldn't stop munching during that trip to Napoli. It seldom works.
Of course, specialized equipment tends to be bulky and expensive. Still, it's widely accepted that pizza made in the best small pizza oven you can get on a budget is likely to beat that from a normal premium one, say the experts at Pizza Oven Radar.
Here's how you choose an oven to make authentic pizza that won't cost you a fortune.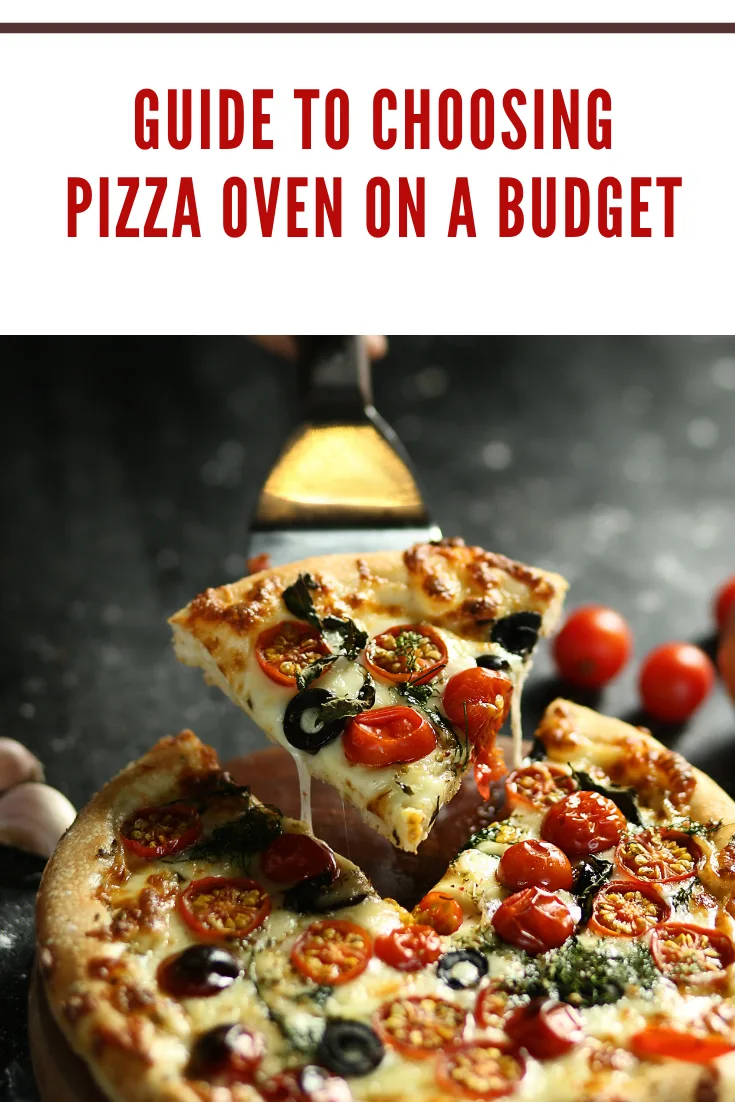 What to Look For
While most people are likely to imagine an imposing brick or stone structure like the ones they see in pizzerias upon hearing the phrase "pizza oven," today's market offers a broad range of budget-friendly residential equipment that can look and feel very different.
Here are the most essential parameters to consider.
Design
The first thing to decide on when it comes to at-home pizza making is whether you want a freestanding grill-top, stovetop, or portable device. Your choice will broadly define the budget. Pizza ovens that fall in the portable category tend to be on the expensive side because they enable you to cook virtually anywhere. At the same time, those that can be used on top of your regular grill are cheaper and essentially offer the same level of mobility. Stovetop models are similar, except you mount them on your kitchen stove. This is a great solution for those who'd like to limit their cooking indoors but don't want to rely on the oven with your stove.
The three groups are represented by rounded or dome-shaped models and other shapes. As a rule of thumb, small round ovens offer better heat distribution, which helps achieve the perfect crust texture. Finally, a freestanding oven requires more considerable investment in terms of money and space. It is the closest to authentic, too, and there are some budget-friendly options on the market, so you shouldn't exclude this option unless you lack room.
Dimensions
Size is a factor closely related to design that needs to be considered. Some highly portable models might be too small to feed a big company, so make sure the one you choose can meet your appetite. Even freestanding ovens that look large to the point of scary can turn out to be small inside!
Fuel
It's a common belief in the universe of pizza aficionados that wood works like nothing else to deliver the flavor and texture that's associated with the much-admired Italian specialty. This is largely true, but there just have to be exceptions to every rule. The most common alternative is gas, which takes up less space speaking of portable models and is more straightforward, allowing inexperienced users a higher degree of temperature control. Some models can work on either gas or wood, but these tend to come with a weightier price tag. Whichever fuel you opt for, it's best to get a pizza oven that can heat up to at least 700 degrees Fahrenheit.
Quality and materials
Choose designs built to last that are made of durable materials such as stainless steel (unless we are talking about brick-and-stone freestanding models); powder-coated or painted steel is cheaper but is likely to last less.
In portable models that have collapsible elements, pay special attention to the joints.
Those who choose to stick to old-school freestanding ovens will need to invest in insulation since poor heat retention can ruin the enterprise.
Best Pizza in Town: You Cook It!
The primary function of a pizza oven is to create high heat that is distributed evenly. This is one of the key secrets behind the mouthwatering chewy crust with char spots all over it and toppings that aren't burnt. While wood is considered more authentic, high-temperature gas stoves are generally easier to control.
When shopping on a budget, choose a size and degree of portability that suits you best and make sure you invest in something made of durable materials. Finally, check the reviews if you want some icing on your cake. People tend to note operational parameters such as how steep the learning curve is with this or that model or how long it takes to get really hot — get a pizza oven that will spare your time and effort without compromising the quality of your cooking.