This is our review for Glee Gum Gummies–that you make at home.
I love time in the kitchen with my children.
I love watching them learn math and life skills naturally, doing something that is creating a lasting impression and some tasty memories.
Throw in a science project and we're bonjovious!
Really!
My kiddos LOVE gummies.
Then, there's my Zac.
He's leading a Vegetarian (progressive Vegan) lifestyle.
Gummies have always been among his favorite treats, but most of them are made with Gelatin, an animal by-product, so he refuses.
I tell him the animal is already dead by the time they boil the bones, but he just says that's more reason for his cause.
Over the weekend, we tried out our Glee Gum's Make Your Own Gummies Kit.
All the kiddos gathered around as we opened the box.
Li'l Man exclaimed, "There are no gummies in there."
It's true.
There were no gummies in the box..just yet.
Instead, there were some pretty spiffy ingredients:
sour mix
colored and flavored sugar
powdered seaweed
seaweed
molding starch
instructions and the story of carrageenan.
We sat down and read the Story of Carrageenan first.
It's a great story that talks about seaweed gardens and one family who started one.
After talking about the story and carrageenan, we set out to make our own gummies.
1.) Li'l Man put the seaweed in a bowl of water to soak.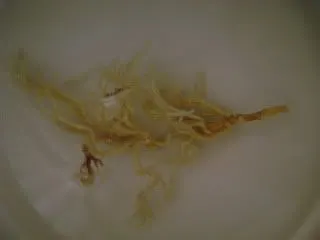 2.) Abi measured 1/2 cup water and added the powdered seaweed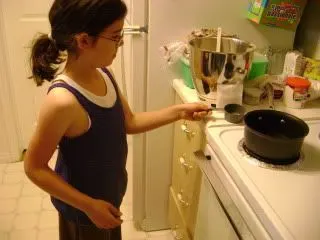 3.) Li'l Man added the soaked seaweed to Abi's powdered seaweed mixture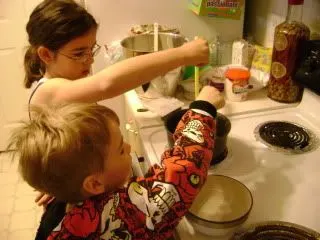 4.) We stirred the seaweed mixture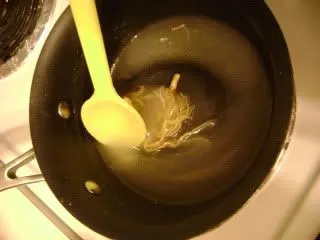 5.) We removed the piece of seaweed with a fork and "oohed" and "ahhhhed" that we had made carrageenan (the stuff that makes liquids get thick)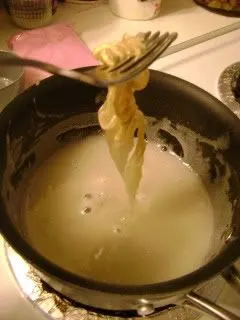 6.)MacKenzie added the colored sugar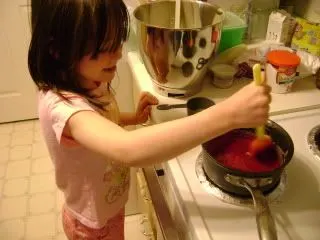 7.) (Note: Glee Gum's Kit actually shows you how to make your own molds out of cornstarch, we opted not to do this and used chocolate and sucker molds instead.)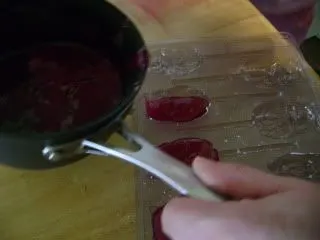 8.) We poured the sour salt into ziplock baggies, added out gummies, and shook.
(Note: We diluted the sour salt with an equal part of sugar)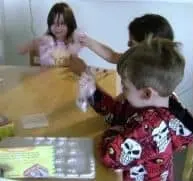 9.) We admired our work–though briefly!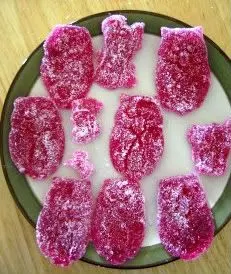 10.) We devoured the deliciousness!

Glee Gum's Make Your Own Gummies Kit was easy peasy.
My seven year old pretty much ran the show, reading the instructions, and organizing the troops.
The instructions were simple and I loved that Glee Gum pointed out what carrageenan was, where else we could find it in our home, and then told us in the instructions when we had made it!
My kiddos thought that was cool too.
Zac thought it was awesome that the Glee Gum's Gummies are organic.
He appreciated getting to feast upon one of his favorite treats.
Glee Gum's Make Your Own Gummies Kit retails for just $13 and can be purchased through their website.
My kiddos thought this kit was great fun and they loved the entire process–especially eating what they had made.
This is a great kit for a science project or just a lazy afternoon. It is easy, fun, and educational.