I received The Girl He Used to Know in exchange for this post. All opinions and my love for reading remain my own.
Discover "The Girl He Used to Know" – A Captivating Tale of Love and Second Chances!
Unravel the mesmerizing story of love, hope, and the power of resilience in "The Girl He Used to Know." Step into a world where emotions run deep and hearts find their way back to each other.
Synopsis:
Meet Annika and Jonathan—two souls destined to be entwined in an extraordinary love story. Annika's unique way of seeing the world is brilliant but often misunderstood due to her social anxieties. Jonathan, a caring and compassionate man, finds himself irresistibly drawn to her kind spirit and enigmatic presence.
Their college romance was sweet, but life took them on separate paths. Now, fate reunites them a decade later. As they reconnect, they soon realize that some bonds are never truly broken, and love can be even more powerful the second time around.
What Awaits You
"The Girl He Used to Know" is a tale that will tug at your heartstrings, making you laugh, cry, and feel all the emotions in between. This beautifully written novel explores love, understanding, and acceptance complexities. Experience a rollercoaster of emotions as Annika and Jonathan confront the challenges that come with life's unexpected twists.
Why You'll Love This Book
Engaging Characters:
Annika and Jonathan's journey is crafted with depth and authenticity, making them feel like cherished friends.
Heartfelt Themes:
Explore the complexities of relationships, self-discovery, and the triumph of the human spirit.
Emotional Rollercoaster:
Get lost in the book's touching moments that will leave you yearning for more.
Acclaimed Author:
Written by the talented Tracey Garvis Graves, known for their ability to craft unforgettable stories.
Escape into the world of "The Girl He Used to Know" and experience a story that will linger in your heart long after you've turned the final page. Order your copy now and immerse yourself in a tale of love, growth, and the enduring connections that bind us all.
Don't miss this chance to delve into a book that celebrates the power of love and reminds us that sometimes, the past holds the key to our future. "The Girl He Used to Know" is an unmissable addition to your reading list! 🌈
Our The Girl He Used to Know Book Review
The Girl He Used to Know by Tracey Garvis Graves is a Contemporary Romance novel. I think love is a beautiful story, no matter the characters and loves companion is hope. We have hope for forever. We have hope that we will grow old and grow with someone.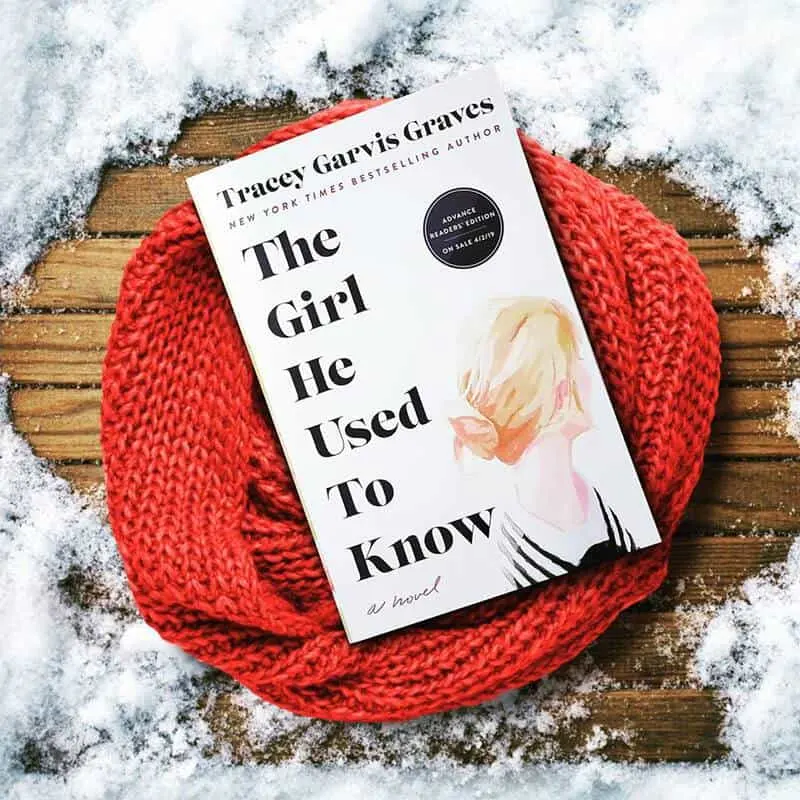 Truly The Girl I Used to know delivers the warm, tender moments and all the kisses. It's a love story after all.
When past mistakes make you into a stronger individual, for the sake of wanting the one true person that makes you better, that's what this compelling romance does to the wonderful characters…
The main character Annika is an odd girl, strange by some accounts, who never got the manual for life. Her story beings meeting Jonathan, her ex-college boyfriend. There are no details to the breakup, or why they lost touch for nearly a decade, but we get the feeling it was Annika's fault.
"But I will call. I'll apologize. Ask him if we can start over. "Clean slate," I'll say.
Such is my desire to replace the memories of the girl he used to know with the woman I've become."
This new meeting rekindles their romance and watch as they grow individually and together.
Annika is a warm and recognizes that she does not know anything. What she does know is love. Annika is a great character that the reader can embrace. The author writes as if she is putting us inside Annika's mind and we become part of the fragmentation and observations.
You'll meet Janice, the girlfriend everyone needs in their life. I love Janice because she's advocating for another girl.
Jonathan is the boy our momma's warned us about. He is mindful and selfless, loving and noble; or perhaps the wolf in sheep's clothing. I'll leave this to you.
It's a story about love and perhaps the feelings of settling. Making ourselves a better version and getting up when we feel defeated. It's about evaluating our own life regardless of who you want to be with.
The writing is fluid. It's romantic.