My mom loves gardening, and gifts, so what better way to show my appreciation than getting her one of these gardening gift ideas.
For most of us, Mom is a special person.
She's the one who always took care of us and loved us more than anything else in the world.
She likely still looks after us even though we don't need it anymore.
It is important to show your appreciation and how much you care for her.
It doesn't need to be Mother's Day or her birthday to show you love her.
The best acts of kindness are the unexpected ones.
Spring is around the corner so let's look at 10 amazing gardening gift ideas we can surprise mom with.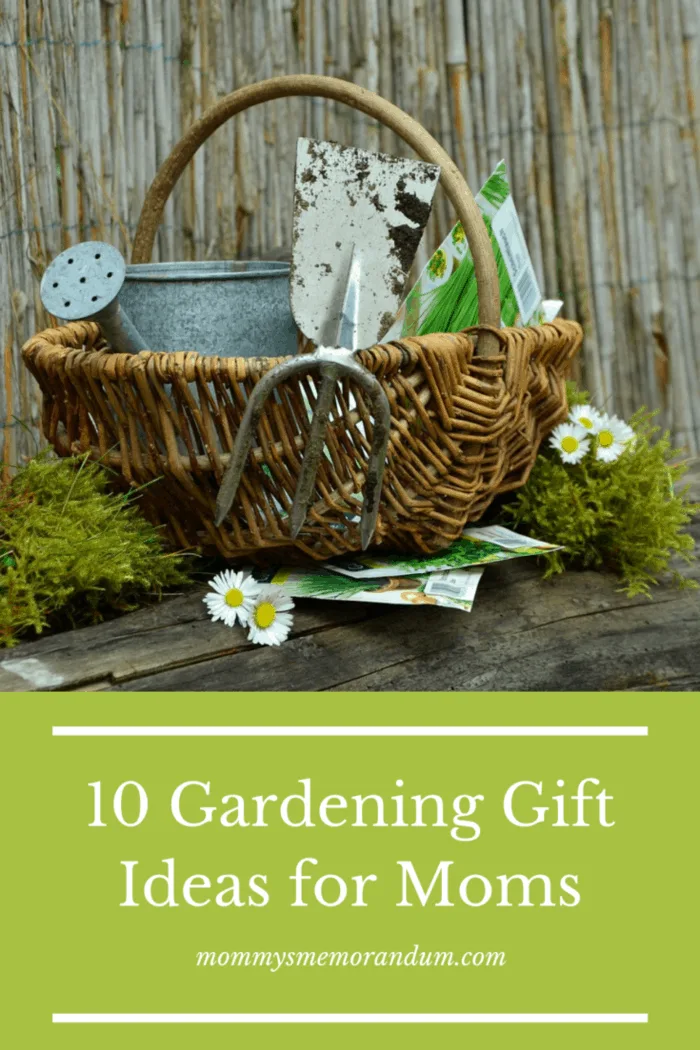 Power Tools
Let's start large and begin with power tools.
Everyone loves a new toy, and power tools are like toys to some people.
It may seem like an out-of-place gift, but moms are strong people by nature, so it makes sense they need strong tools to get the job done in the backyard garden.
Many useful power tools exist that mom could benefit from having in the backyard, from a hedge trimmer to a chainsaw or if she already has a chainsaw, but the chain is no longer sharp enough to do the job. A new chain would be a perfect gift.
Just make sure that when choosing a chainsaw chain or power tool, always do a little bit of research and some review reading to see if it would be a good choice.
Many reviews offer a perspective you wouldn't receive from a retailer and could mean the difference between a good or bad purchase.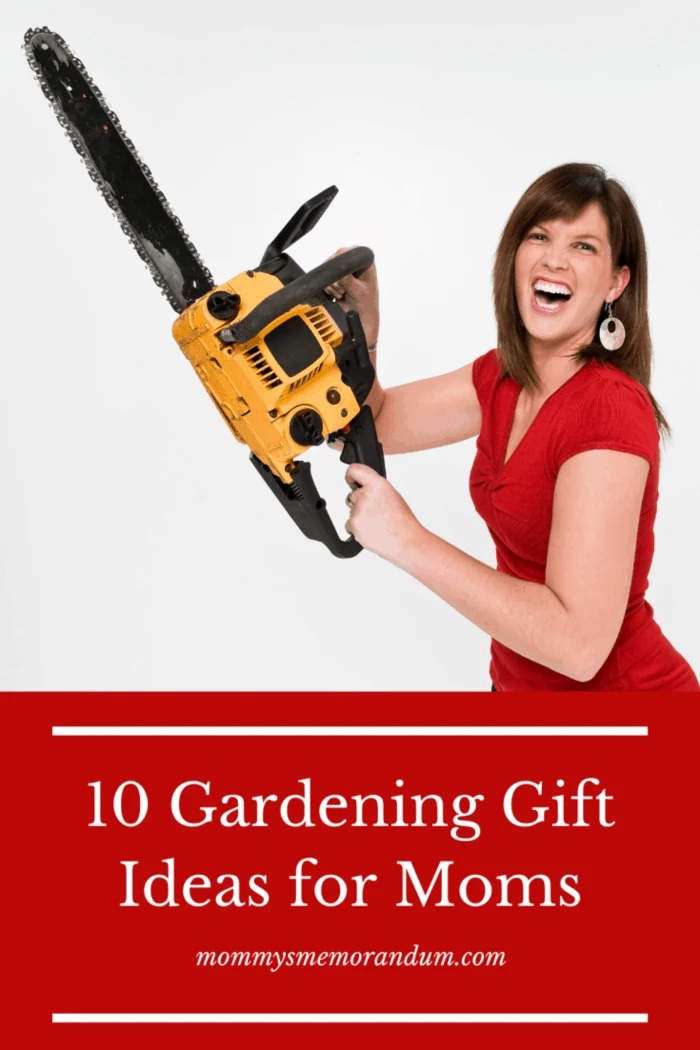 Gloves
A solid and durable pair of gardening gloves can last a long time.
It makes the job much easier and cleaner too.
A lot of gloves come in all sorts of styles and colors.
If your mom is a stylish lady, consider getting her matching tools and gloves. Every mom would love gardening in style.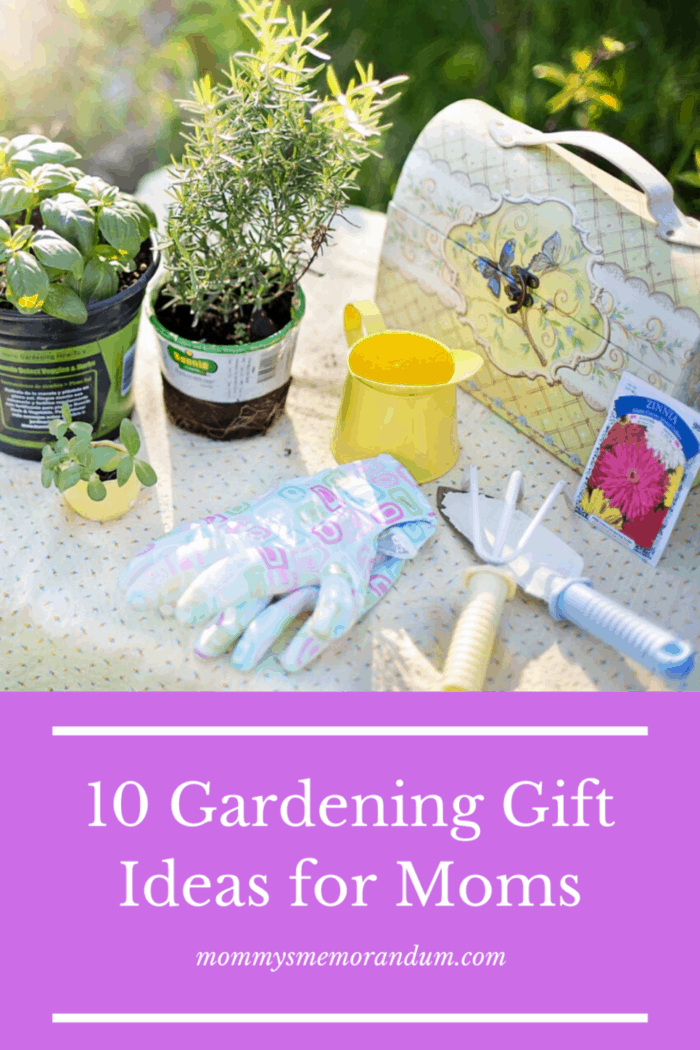 Accessories
Every fashionable lady knows how to accessorize.
Just because you are hard at work doesn't mean you can't be practical and look great as well.
A stylish toolbelt for all her tools would be a great idea.
Match these with her gloves or tools for bonus brownie points.
Toolbox
Every gardener needs a proper toolbox to store their expensive items.
A toolbox is a practical item that your mom will interact with every time she needs to grab some of her equipment.
This is a great way to keep her thinking of you while she's working
Watering Can
An absolute for any garden.
Plants need a way to get water and watering is your best bet.
There are literally thousands of options out there.
Most will do the trick just fine, but grab her a nice watering can with a customized message on it for some extra points.
Grab a simple metal watering can some paint, and get working.
A heartfelt message on the watering can have your mom feeling even better as she entertains herself in her hobby.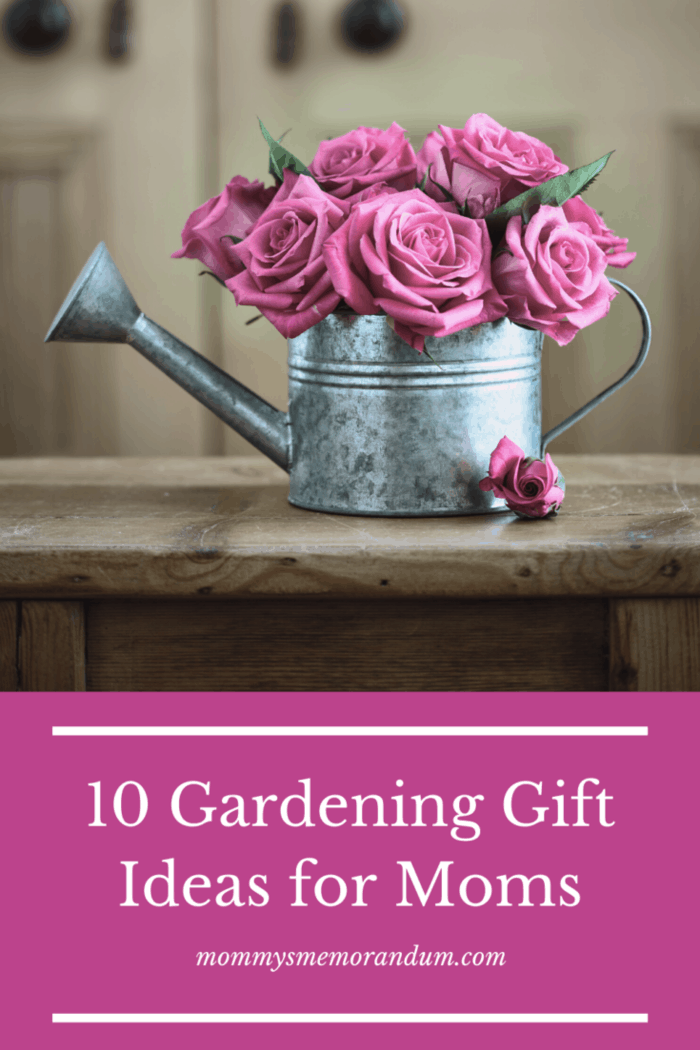 Trowels
A set of tools is also a great option for a gift. Small hand tools like trowels and rakes come in multisets.
They will all be matching in design, and if your mom has any extra tools, she can keep them as spares in case something breaks or another set is needed.
Having a spare set of tools is always handy.
Lights
Solar-powered garden lights can provide that little bit of extra light at night.
It lights up a walkway or pathway when enjoying your garden after the sun has set.
These lights give the garden a nice warm ambiance and make the garden so much more inviting in the darkening hours of the day.
Wheelbarrow
Give your mom a helping hand by helping her out with a wheelbarrow.
Gardening can be hard work, and a wheelbarrow is designed to relieve some of that tough work when you aren't around to lend her a helping hand.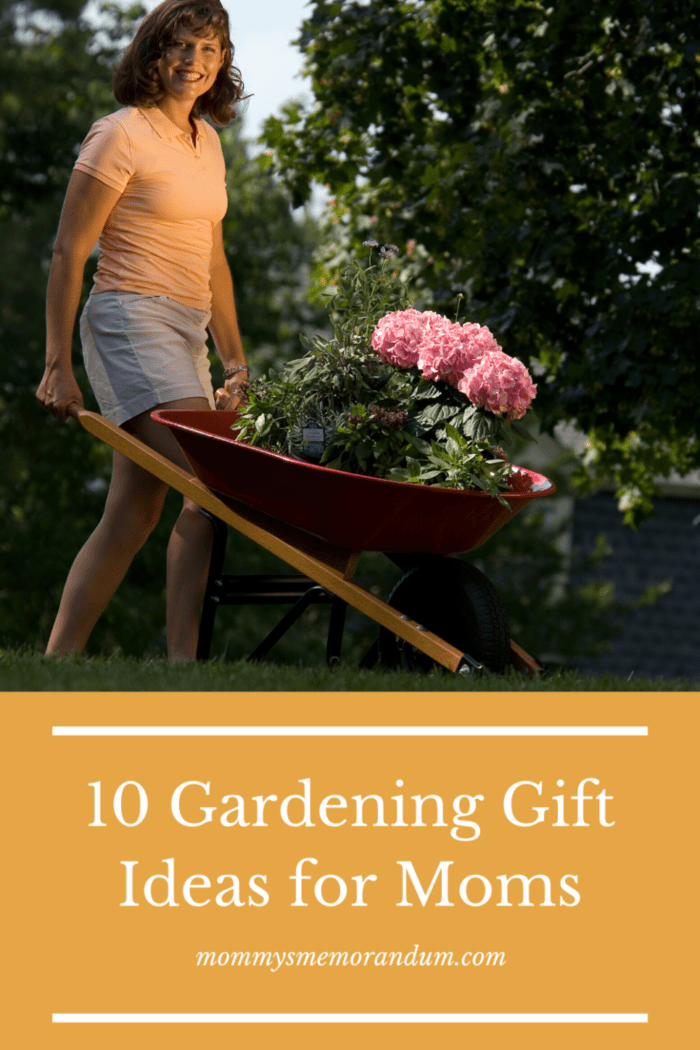 Herbs and Plants
If your mom also enjoys cooking and finds herself using lots of herbs and spices.
Perhaps buying live herbs or get mom a grow kit for mother's day, to plant in her garden would be a good idea.
This way she can combine both her hobbies and talents.
Growing her own herbs that she uses for her delicious homemade meals will surely earn make her feel proud of her abilities.
Exotic Plants
Depending on your climate and location, buy your mom an exotic plant.
This will challenge her skills and give her something different to work on.
Taking care of this plant will teach her new skills and grant her more knowledge in her hobby, and all the while, she will be thinking of you every time she takes care of that plant.
There are many items you could give as a gift to your mom.
However, one thing that is for sure is that the gift doesn't matter; for her, it's all about the thought.
Give her a random gift for no reason.
Show her how much you care for her and see that smile stretch across her face.
Spring is around the corner, and the sound of pruning shears being sharpened is getting louder, so get out there and find something awesome for mom, and share the love this gardening season.
And lastly, while we are still talking about gardening, it will be a great idea if you can get your mother to check out this Black Magic Potting Soil Review, a product reputable for promoting the growth of plants.
---
Resources:
https://www.gardenlifepro.com/best-chainsaw-chain/
https://www.gardeningchannel.com/how-to-find-the-perfect-pair-of-gardening-gloves/
https://en.wikipedia.org/wiki/Brownie_points#:~:text=Brownie%20points%20in%20modern%20usage,of%20another%2C%20often%20one' s%20superior.
https://botanex.com.au/collections/garden-garden-supplies-grow-kits-seeds