Once upon a time, in a land not so far away, there lived a young woman who captured the hearts of many with her grace, courage, and unwavering spirit. Oh, dear friends, it is I, Cinderella, here to invite you on a magical journey filled with enchantment and joy. Gather around and let me introduce you to a wondrous world of FREE printable Cinderella activities, crafted just for you!
Within these pages, you will discover a treasure trove of delightful games, captivating puzzles, and charming coloring pages, all inspired by my extraordinary tale. Whether you wish to join me in solving a challenging maze through the palace gardens or immerse yourself in the artistic realm of colors as you bring my enchanting ball gown to life, these activities are designed to ignite your imagination and transport you to a world where dreams come true.
Unleash your creativity and let the magic unfold as you spend time with me, your beloved Cinderella. With every stroke of a crayon or every question answered correctly, you will uncover the essence of my extraordinary journey. Together, we will relive the anticipation of the royal ball, the transformation of a pumpkin into a magnificent carriage, and the power of a glass slipper that defied all odds.
Whether you are a young princess or prince in training, or simply a lover of fairy tales and magical wonders, these FREE printable Cinderella activities are here to captivate your heart and fill your days with joy. So, dear friends, pick up your pencils, gather your wits, and embark on this enchanting adventure with me. Let us create our own happily ever after, one activity at a time.
Over the weekend Miss M went to her friends house and they watched Disney's Cinderella on Blu-Ray. They must have loved it because she called home to let me know they were pressing play again and could she stay!?
In celebration of Disney's Cinderella, which is now available on Digital HD, Blu-Ray and Disney Movies Anywhere, we have these majestic games and craft to do with the family or alone, including "Host Your Own Ball" activities!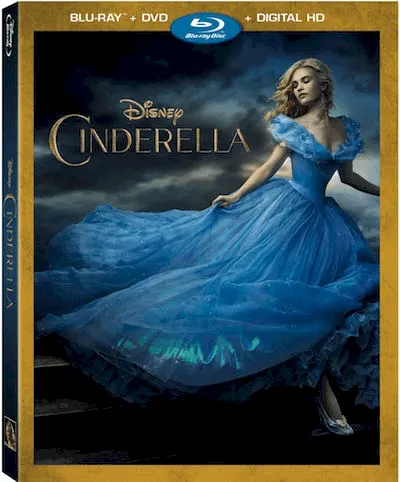 Also, to spread the kindness that Cinderella displayed we would love for you to share your words of kindness here at www.cinderellakindness.com for the Million Words of Kindness Campaign inspired by her motto to "have courage and be kind."
Additionally, just in time for this release Roku and Android TV are the newest devices that came on board this week with Disney Movies Anywhere, alongside iTunes, Google Play, Walmart's VUDU, Amazon Video and Microsoft Movies & TV! Disney Movies Anywhere offers consumers even greater access to their digital collections of Disney, Disney•Pixar, Marvel and Star Wars movies at home and on the go.

_________________________________________________________
Bonus Clip: Working with Animals