Get Creative with The Good Dinosaur Activity Sheets!
Looking for a fun and engaging way to entertain your little adventurers? Look no further! Introducing our brand-new collection of Free GoodDino Activity Sheets. Immerse your children in the prehistoric world of The Good Dinosaur with these exciting and educational printables!
Unleash Their Imagination: Watch as their creativity soars with The Good Dinosaur Coloring Sheet. Let them bring their favorite characters to life with a burst of vibrant colors. It's a wonderful opportunity for them to explore their artistic talents and create a masterpiece.
Sharpen Their Memory Skills: Challenge their memory with The Good Dinosaur Memory Cards. These adorable cards feature familiar faces from the movie. Encourage your little ones to match the pairs and exercise their cognitive abilities while having a blast. A great game to play with friends or family!
Crafty Fun with Hexaflexagon: Engage your child's fine motor skills with The Good Dinosaur Hexaflexagon craft. They'll have a blast cutting, folding, and assembling these magical creatures from the movie. The end result is not just a craft but also a fascinating geometric toy that they can flex, flip, and explore!
Download for Free: Yes, you read it right! All these fantastic GoodDino Activity Sheets are absolutely free. Simply download the printable PDFs. You can print as many copies as you need, ensuring endless hours of entertainment for your little adventurers.
Fun for the Whole Family: These activity sheets are designed for kids of all ages. Whether your child is a fan of Arlo, Spot, or any other lovable characters, they will surely find something that captures their imagination. It's a great way to spend quality time together as a family and create lasting memories.
Start the Adventure Today: Don't miss out on this incredible opportunity! Give your children the chance to embark on a thrilling journey through the world of The Good Dinosaur. Let their creativity run wild and watch as they learn, play, and grow.
Grab your crayons, scissors, and memory skills – it's time for some dinosaur-sized fun with The Good Dinosaur Activity Sheets!
This Thanksgiving Disney/Pixar is releasing THE GOOD DINOSAUR.
The Good Dinosaur has a cast of voice talent that's filled with so many favorites. Frances McDormand (as Momma), Raymond Ochoa (as Arlo), Anna Paquin (as Ramsey), Steve Zahn (as Thunderclap), AJ Buckley (as Nash), Jeffrey Wright (as Poppa), Jack Bright (as Spot), Marcus Scribner (as Spot)…and the legendary Sam Elliott one of these guys…Buck!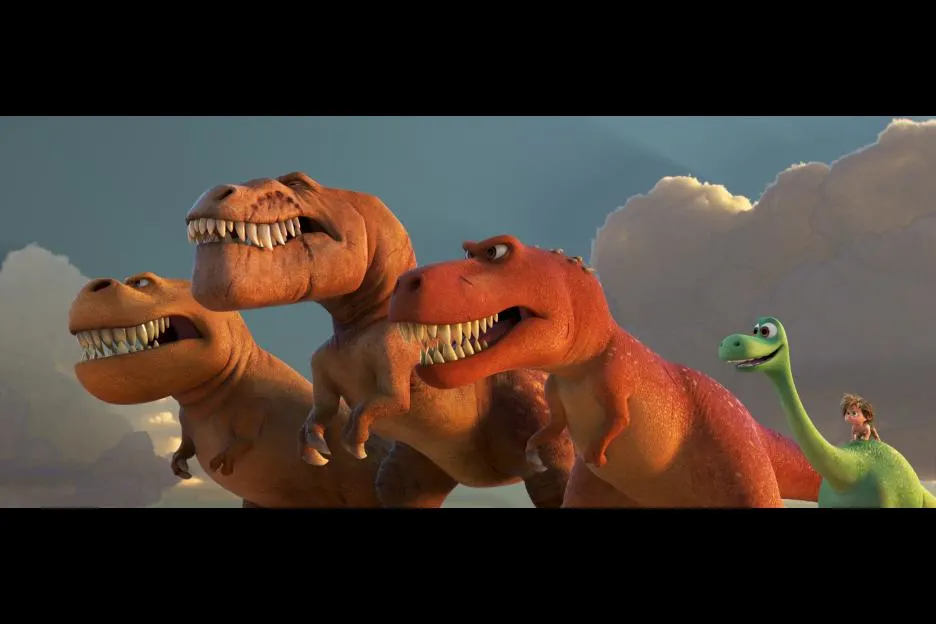 To keep things moving, Disney/Pixar has just released these FREE Printable The Good Dinosaur Activity sheets, including coloring sheets, a memory game and a hexaflexagon craft!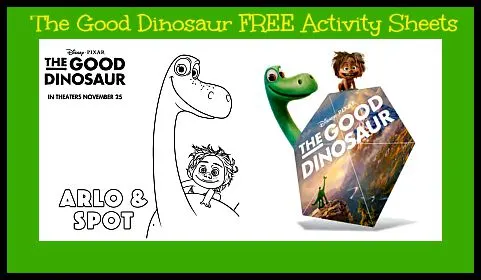 "The Good Dinosaur" asks the question: What if the asteroid that forever changed life on Earth missed the planet completely and giant dinosaurs never became extinct? Pixar Animation Studios takes you on an epic journey into the world of dinosaurs where an Apatosaurus named Arlo (voice of Raymond Ochoa) makes an unlikely human friend. While traveling through a harsh and mysterious landscape, Arlo learns the power of confronting his fears and discovers what he is truly capable of.