Collages are all about using diverse-based imagery and styles in the production of beautiful image layouts. Often associated with scrapbooks—photo collages can be used in the print design and web sphere. While you can make them by hand, a good number of today's collages rely on software tools. The emerging trends in the digital design scene have made it possible to produce photo collages with stunning effects – even with old photos by using a service such as EverPresent. For instance, these Softwares come with tools that you can leverage to create compelling photo compositions. So, if you are looking to take advantage of technology and create the best photo images, keep readings. The information below contains all you need to know when it comes to creating stunning photo collages.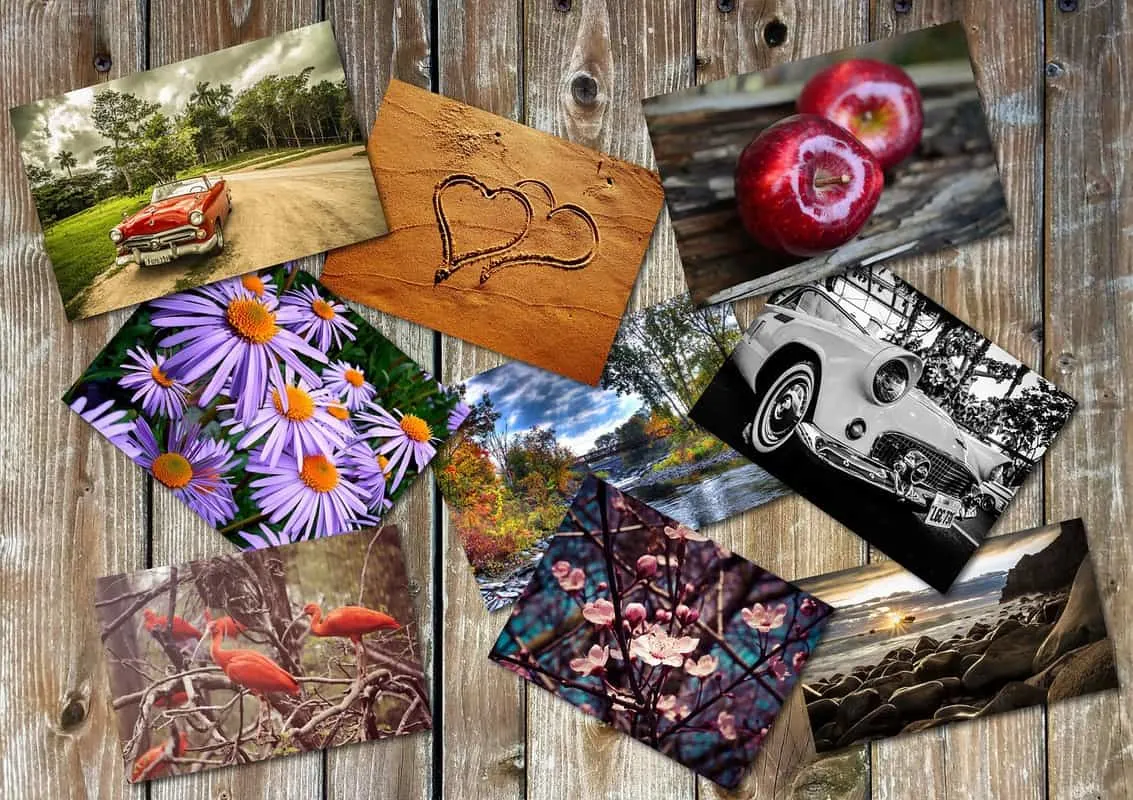 Follow This Guide to Create Great Photo Collages
Mix the Textures
Mixing different textures is the name of the game when it comes to creating great, memorable photo collages. Mixing different textures creates eye-catching designs. For instance, you can go for black and white textures and create photo collages that are attractive and superior in terms of quality. So, create photo collages that can attract your views to stunning imagery with texture mixing.
Symmetrical Sequence
When it comes to creating stunning photo collages, the power of symmetry cannot be underestimated. With symmetry, you have a way of injecting more artistic features into your photos—something that will only uplift your images. For instance, you use a symmetrical sequence feature to create superior images.
Colors
Color plays a vital in creating photos. So, choosing the right color is vital. Ensure that you choose a color that perfectly complements your images. Also, the colors should complement each other. Choose a color scheme that blends perfectly. Plus, the color should appeal to the naked eye. Don't combine colors that will end up crashing with each other. Go for contrasting colors. Also, consider arranging the colors in nice patterns—albeit around the collages.
Theme
Themes define your tastes and preferences. Thus, when creating a collage, be sure to choose the best photos. Remember, innovative tools such as Canvaspop Coupon come with different tools you can leverage. For instance, if you are creating a collage for your granny, it's better to include the best family photos. So, things like her wedding, honeymoon, and first vocation photos should find their way into this collage. On the other hand, get graduation, wedding, vocation, and similar photos into your collage.
Size
Size defines photos. It plays a vital role when it comes to creating photo collages. Irregular size is only going to make your collage look unbalanced. So, when creating your photo collages, be sure to go for the right size. The right size will help crate balanced photo collages that you can be proud of, from frames to patterns.
Layout
The layout also plays a vital role when it comes to creating collages. With the proper layout, you can flawlessly create collages that will store those favorite memories of yours. Besides size, layout influences how your photos will look in a collage. Plus, the pattern also affects your collage's color flow. So, do your research and know the best layout for your photos. Alternatively, you can ask experts to help you. Also, consider placing prominent photos in the middle of the collage.
Border & Frames
Take advantage of frames and borders. With borders and frames, you have tools that you can leverage to add that extra edge to your photo collage. So, take advantage of these features. They will elevate your photo collage and add more class to it. For instance, if a color complements your photos, use it in the borders. Also, consider using accent and symbols to your collage—it will help add that extra edge. Moreover, using texts such as romantic words and phrases to describe your photos can add more glamour to your collages. Consider going for stickers and stamps—they will spice up everything.
The Steps
Here are a few steps to help you create a perfect photo collage.
Make a Nice Shape
The first step involves making a shape. Start by arranging that photo collage of yours into a nice shape, explains BBC. It will inject more life into your walls. Popular shapes you can consider going for include stars, circles, triangles, and pyramids. It's also important to note that making a shape doesn't come with rules. So, be creative. Try different shapes.
Pro Tips
Choose the best photos to include
Sketch how you would like your collage to look like
Don't stray from your prints. Stick to it
Make Use of That Fridge of Yours
How will you want your fridge to look? Incredible, right? Then take the same art to your photo collage. Select your best photos. Then attach them to that fridge of yours. Use glue to attach them and investigate how they look. With colorful photos, you have a chance to inject more life into your fridge and kitchen by extension.
Photos in Bottles
Be creative. Look for creative ways of displaying your photos. Make things fun. For example, you can get clean, clear bottles and use them to display your photos artistically. With glass bottles, you can display your photos in such a way that they attract attention.
Pro tips
Gently slide your photos in clear bottles. Then display them in clusters. Alliteratively, you can place them on a shelf.
Wall Art
Wall art is a powerful tool you can count on to inject more life into your collage photos. Utilize different finishes as well as materials to achieve the display of your choice. Also, make good use of different colors. Mix the photos to achieve a pattern that will attract attention.
The Bottom-Line
Creating photo collages has never been this easy. You have unlimited ways to make your photo collages like a pro with technology. For instance, the invention of photo editing software has made it easy to create striking photo collages that you can be proud of. The above guide contains the steps you need, the tricks you require, and the hacks necessary to create great photo collages. Create yours like a pro and let your collages evoke incredible memories.