Earth Day is a little less than a month away. Perhaps, in our planting trees and cleaning up the river banks and parks, we should also direct our attention to energy.
According to a 2010 report from Alliance to Save Energy the average household in the United States spends about $2,160 in home energy. Did you know that your refrigerator is 5-percent of that yearly energy bill? It doubles if your refrigerator is made before 1993.
An estimated 170 million refrigerators and refrigerator-freezers are currently in use in the United States. More than 60 million refrigerators are over 10 years old, costing consumers $4.7 billion a year in energy costs. By properly recycling your old refrigerator and replacing it with a new ENERGY STAR certified refrigerator, you can save between $35–$300 on energy costs over its lifetime.
This Energy Star logo means the appliance will use 9 to 10 percent less energy than a standard model. It may also mean you're eligible for a rebate from your local utility company. This purchase can help you maximize energy and savings without losing features you love. Who doesn't want to slash the energy bill?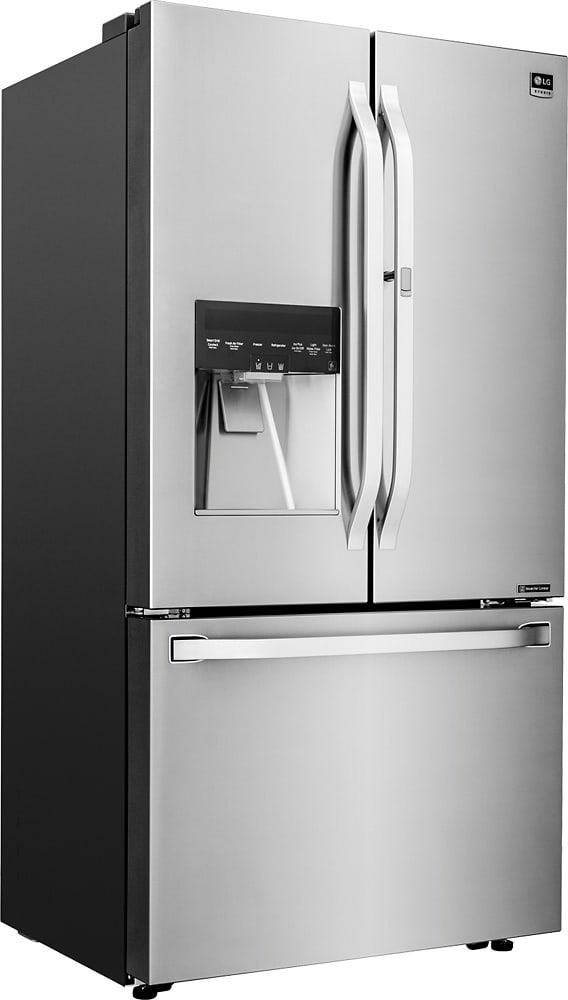 Thanks to recent improvements in insulation and compressors, today's refrigerators use much less energy than older models. With an ENERGY STAR certified refrigerator, you can maximize your energy and dollar savings without sacrificing the features you want.
Use the ENERGY STAR Savings Calculator to find out exactly how much money you'll save by replacing your existing refrigerator.
Protect the environment. This has been a lesson I have hopefully taught each of my children. We pack it in, we pack it out. We take the time on hikes to pick up trash others neglected. I want my grandchildren to have the same access to the beauty of our world. Savings on energy helps preserve our planet's resources.
Think about this if all refrigerators sold in the United States were ENERGY STAR certified, the energy cost savings would grow to more than $400 million each year and 8 billion pounds of annual greenhouse gas emissions would be prevented, equivalent to the emissions from 750,000 vehicles.
Earth Day is April 22, and each of us should do our part to protect four vital resources: water, food, oceans, and energy.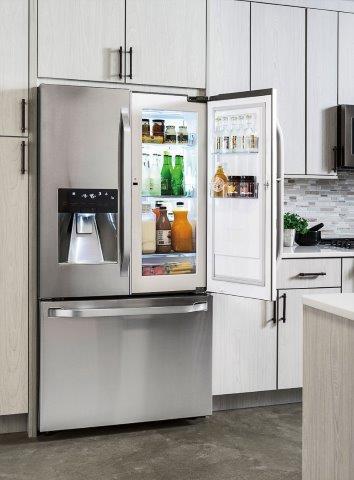 LG Studio Line "Beauty by Design" – Refrigerator is Energy Star Certified!
One look at the LG Studio Collection and it's clear: Beauty is more than just skin deep. In any showcase kitchen, what's on the outside matters just as much as what's on the inside.
Nate Berkus-inspired line with pro-style features like hefty metal knobs and flat doors — for a suite that's both well-designed and hardworking, giving you a kitchen you'll love for years to come.
Imagine these energy-efficient appliances in your home:
o Refrigerators – Your guests can't help but be drawn to the seamless design and impeccable styling of LG Studio refrigerators. The horizontally brushed stainless steel finish, flat-door design and all-metal tall ice and water dispenser enhance the design aesthetic of any kitchen.
o Cooking – LG Studio delivers cooking precision, performance, and versatility, combined with a streamlined, built-in look you'll love. Every detail has been meticulously crafted, from flat-design, tilted control panels and robust, metal knobs to sleek wave handles and SmoothTouch glass controls.
o Dish – LG Studio dishwashers feature ultra quiet 42 dB performance and a sleek and stylish exterior. LG tackles your toughest baked-on foods with ease — thanks to TrueSteam technology, prewashing (or rewashing) dishes is virtually a thing of the past.
o Over-the-range microwaves – Sensor cooking technology senses humidity levels within the oven and automatically adjusts cooking time and performance to provide superior heating performance. LG's Convection technology means your microwave really can serve as a second oven. Bake or roast your favorite foods in less time. Use TrueCookPlus to cook your food easily and perfectly every time.
Current Offers To Consider Right Now:
18 months major appliance financing or 10% rewards (increased from 5 to 10% for April!) and 10% back in grocery purchases (NEW!)
Free delivery on purchases $399+
Disclosure: The reviewer has been compensated in the form of a Best Buy Gift Card and/or received the product/service at a reduced price or for free.