Dried flower bouquets of a mixed collection or a singular flower are a huge buzz at present. Due to their independent nature – needing neither water nor sunlight – dried flowers can be shipped easily, and they can adorn your home for years to come.
Dried flowers combine thrift, convenience, beauty, and sustainability in one unique package, and they've been ignored for a long time. However, 2021 seems to be the year for dried flowers, as Chris DeMeo, Dutch Flower Line's wholesale florist, says dried flowers are having a moment right now. He has been in the business for more than two decades and is privy to what all the top event designers, florists, and stylists of N.Y.C. are talking about. He thinks the dynamic shift toward dried flowers is not only because of Instagram but due to people's demand for something old-fashioned and rustic. Also, throwing fresh flowers away every two to three days makes people feel guilty, and dried flowers are the best-known alternative.
What are dried flowers?
Dried flowers are a popular form of flower preservation. The shape and beauty of a flower is retained and preserved so people can use them as a more permanent item of home decoration or as a meaningful gift item, or even as an alternative to vibrant and fresh wedding flowers.
Today, exotic dried flowers are increasingly being used for weddings, birthdays, anniversaries, and decorating homes and offices. Many people are even using dried flowers for DIY craft projects like dried flower candles, wall arts, phone cases, and so much more.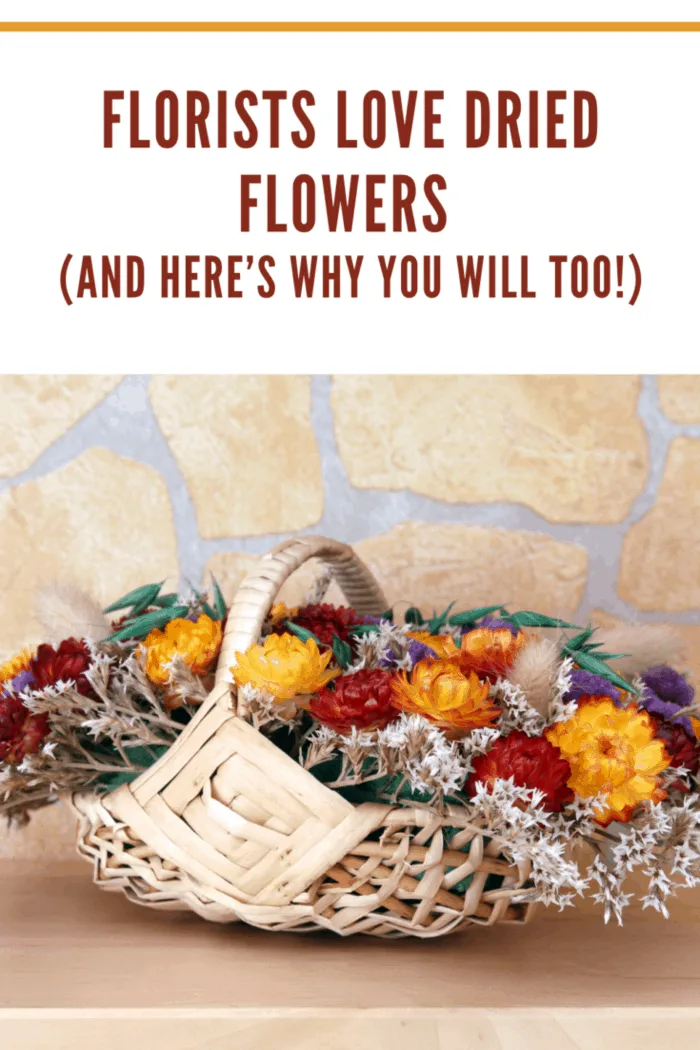 Dried flowers vs. fresh flowers
There's no doubt that freshly cut flowers look amazing and smell great. They can instantly spruce up your home and add freshness to the overall décor. These fresh blooms symbolize hope, and they brighten up rooms. They even uplift one's mood. Since they come in varied colors, shapes, and sizes, they make for the ideal accessory for any home. They're also used for event décor and wedding bouquets.
On the other hand, dried flowers are the opposite of fresh blooms. They're preserved fresh flowers that are just as trendy as fresh flower bouquets and arrangements. In addition, they help retain the beauty of the blooms and are much more cost-efficient.
Contrary to what people believe, dried flowers don't bring bad luck. Instead, they're an innovative way to preserve the beauty of a flower bouquet or wreath that's special to you. If you don't wish to throw away the fresh flowers after they've wilted, you can dry them and repurpose them as wall art or other items.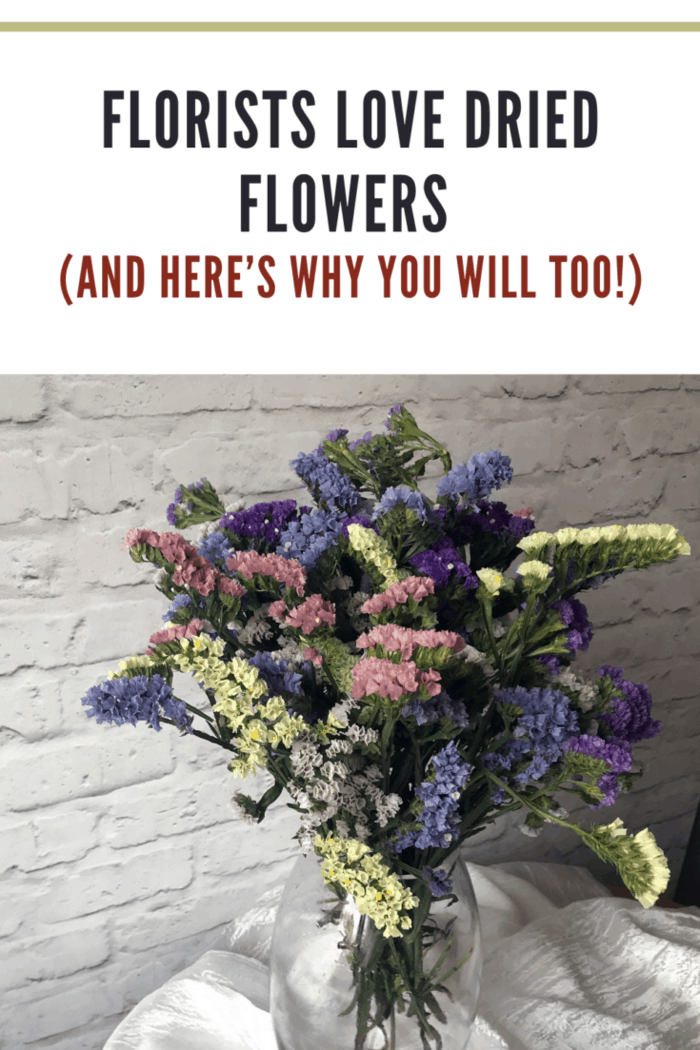 Why do florists love dried flowers?
Dried flowers last for years
One of the biggest advantages of dried flowers is that they last a long time. The process of preservation guarantees the best quality and coloring. However, it is their durability that makes them appealing to both florists and homeowners. On average, these flowers can last for about a year, while fresh flowers only last up to ten days.
So, with dried flowers, florists can make long-lasting flower arrangements and bouquets. The beauty of these arrangements doesn't fade away quickly.
There's no need to water dried flowers
Dried flowers don't have the hassle of being watered. They don't need to be taken care of like fresh flowers. Dry flowers are low maintenance, and florists genuinely enjoy this. Even homeowners like to keep dried flowers in their homes for this reason.
Dried flowers are increasingly being used for event décor
Dried flowers are quickly becoming a must for all types of events. From weddings to anniversaries and even birthdays, people are opting for dried flower arrangements. Florists are not complaining because event décor with dried flowers can be made days before the D-day. On the other hand, there's always panic with fresh flowers as the décor has to be prepared on the D-day. Also, a lot of effort has to be made to make sure the flowers reach the venue looking fresh and bright.
Furthermore, fresh flowers need to be watered throughout the event not to wilt and eventually die. Dried flowers can be left on their own. They will look gorgeous throughout the event.
Dried flowers are available in all sizes, colors, and shapes
Similar to fresh flowers, dried flowers are available in numerous sizes, colors, and shapes. You can choose the flower of your choice, and it can be dried and made into an arrangement of your choice.
Dried flowers can be used throughout the year
Seasonal limitations don't apply to dried flowers. They are trendy throughout the year, and you can use them whenever you want. Also, you can get the dried version of your favorite fresh flower whenever you want. For instance, roses bloom in winter, but you can dry rose petals and enjoy it throughout the year.
Arranging dried flowers is hassle-free
Dried flowers are not fragile, and they can be repurposed. You don't have to worry about the flowers getting bruised or tired of the consistent vase transfer or relocation.
If you are tired of looking at the same flower arrangement, it is easy to add more colors to change the look and style of the dried flower arrangement. That's why florists love working with dried flowers, as the opportunities are endless for arranging them.
Dried flowers are versatile
Dried flowers can be used in more ways than one. You can give them as gifts or use them as bouquets, wreaths or keep them in a vase. They can also be pressed or framed and become a home accent, resin accessories, a phone case, or even confetti. Florists are truly enjoying experimenting with various ways of using dried flowers, and this is driving their popularity.
Wrapping up!
So, now you know why florists are increasingly inclined to use dried flowers. But, the same reasons are also applicable to homeowners looking for an innovative way to decorate their homes or a would-be bride wanting to add a rustic charm to her wedding. So, give it a try, and you're sure to fall in love with this trend as well.
---
Resources:
https://www.marthastewart.com/1537756/dried-floral-trend-florists